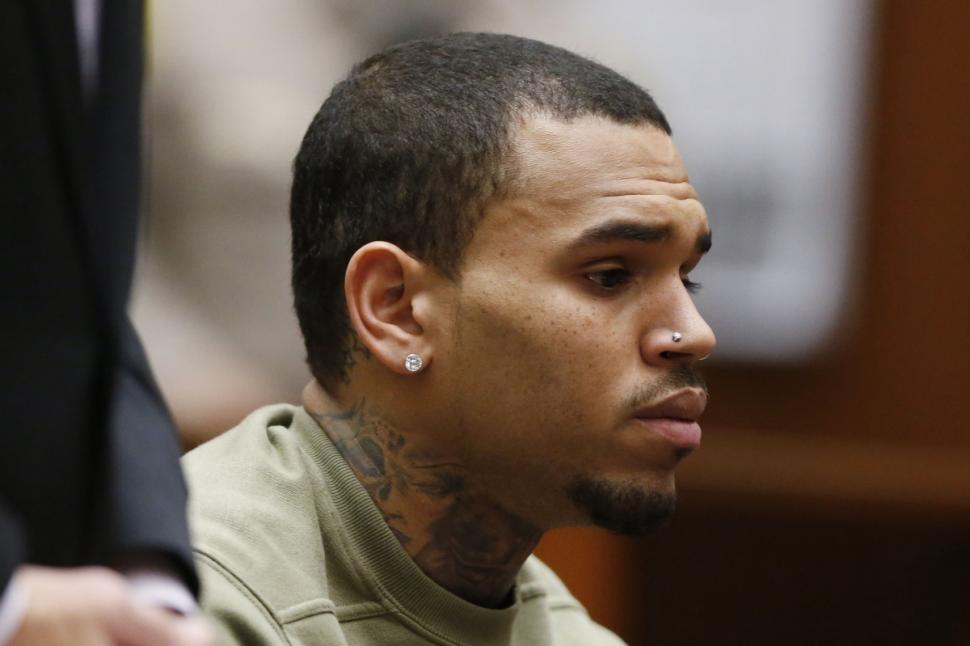 A glum Chris Brown in court on January 15, 2015 on a probation violation
This month things have gone from bad to worse for R&B singer Chris Brown. Not only was his show at the Fiesta night club in San Jose, California, riddled with bullets, after assailants opened fire, leaving 5 people with gunshot wounds, a porn star who goes by the name, Kagney Linn Karter, made serious accusations against him on Twitter this past weekend.
Today, Brown's probation was revoked by Judge James Brandlin, over failure to complete stipulated community service hours from the 2009 Rihanna domestic violence case, as well as issues surrounding two club shootings that transpired at events the singer performed at over the past 6-months.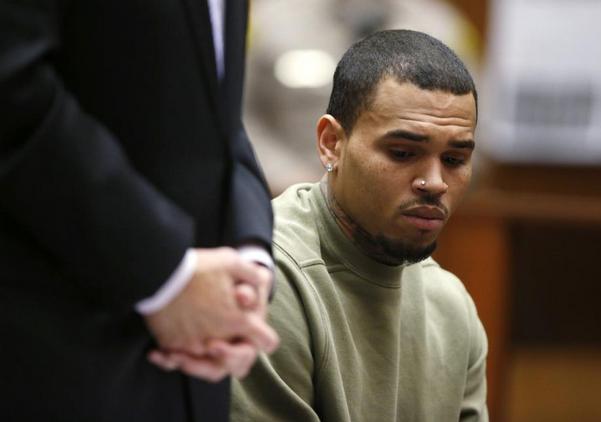 Brown's probation officer wrote to the Court, "The recent event in San Jose is disturbing for several factors. One is that he was court ordered not ot leave Los Angeles County without court or probation permission. This is also the second event in less than six months that the defendant has attended of performed where individuals were shot. Though he has shown the ability to be compliant during long stretches of his probation grant, he still continues a pattern of making choices that are counterproductive in his ability to be successful on probation. There is also concern that when he performs or attends at some of his public events, people will get shot or seriously injured."
Brown's attorney, Mark Geragos, cleared up the matter regarding the singer's travel requirements, informing the court they did inquire on permission to travel out of Los Angeles county to San Jose, but were told it was not needed. Judge Brandlin accepted the explanation from Brown's attorney. Judge Brandlin also expressed his belief Brown was innocent regarding what transpired in the two club shootings, "As it is now, there's no indication the defendant had any awareness or criminal culpability." Indeed. As the Judiciary Report has stated for over a year, Brown is in danger and being targeted by individuals in the entertainment industry, known to the FBI, as having hired thugs to terrorize and assault people. These individuals are very brazen, with no fear of the law.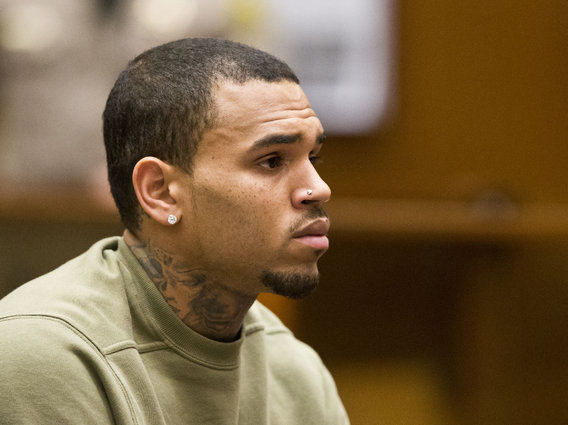 Brown, with long suffering girlfriend, Karrueche Tran, by his side in court, was also informed by Judge Brandlin that with only 8-days remaining on his probation, it is unlikely he will complete the remaining 202 hours. Brown would have to work round the clock doing community service to make the deadline (but the question is will court recognized places be opened long enough for Brown to do so in time). Failure to complete all 1,000 hours within the next 8-days could lead to additional jail time or more community service.
Brown has been ordered back to court on March 20, 2015, for a probation violation hearing, at which time Judge Brandlin will determine what course of action to take. Brown tweeted to his fans on Twitter, "Nothing can stop what God has planned. Surround yourself with elevators! It's almost over... Keeping pushing forward and don't break!"
RELATED ARTICLES