Alex Ariza, one of the trainers of undefeated boxer, Floyd Mayweather, did an interview with the Fight Hype website, casting doubt on a May 2, 2015 fight against champion pugilist, Manny Pacquiao. Ariza stated, "We're fighting May 2 but it's not going to be Manny Pacquiao. As soon as we get rid of him (Bob Arum), we can get it on."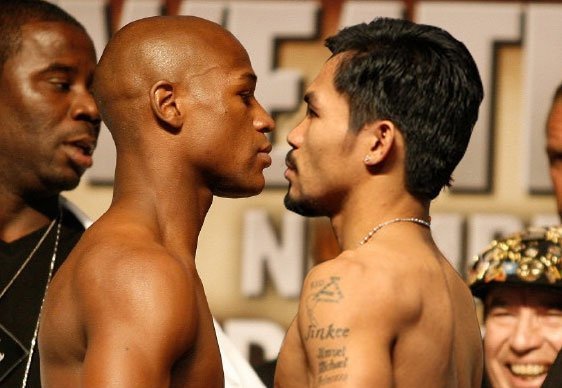 Floyd Mayweather and Manny Pacquiao
Bob Arum is Manny Pacquiao's promoter, Mayweather takes great exception to in every way. However, it should not prevent the fight from happening. Business is business. Many people all over the world do business with people they dislike, but keep it formal and about the financial transactions. Fans are upset at this latest announcement. People are stating Mayweather is ducking Pacquiao out of fear he will receive his first loss in the ring at his hands. This is not good for Mayweather's boxing legacy.