"Medical Examiner: Police Chokehold Killed Eric Garner, Death Ruled A Homicide"
Racial tensions among police and the public continue to worsen in America, as another white police officer has been allowed to escape without answering in a court of law, in the death of an unarmed black man. Last month it was police officer Darren Wilson the grand jury let escape scot-free in Ferguson, Missouri, regarding the shooting death of unarmed black teen, Mike Brown. Wilson shot Brown 6 times in cold blood.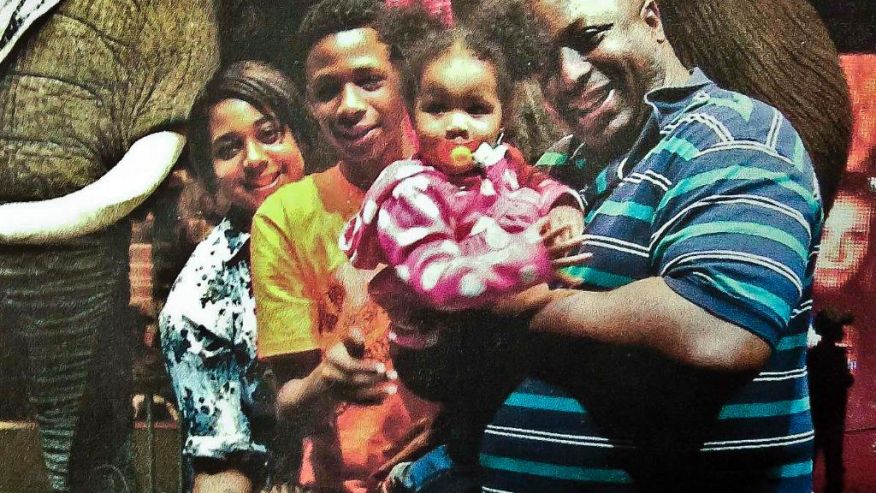 Eric Garner (right)
This month it is unarmed black man, Eric Garner, who has been denied justice in death. New York police officer, Daniel Pantaleo, put Garner in a chokehold. Despite the defenseless man's protests that he cannot breathe, the pile on of officers continue for several minutes, with Pantaleo essentially choking Garner to death.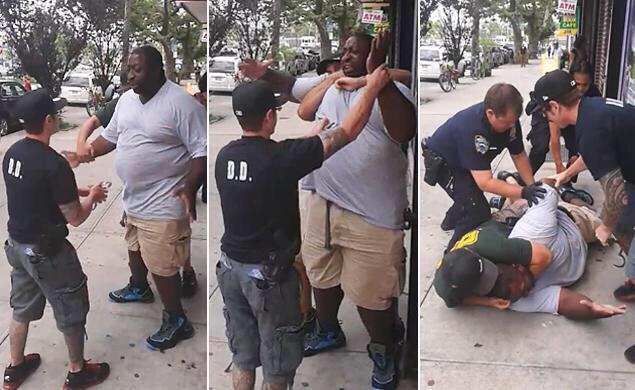 Eric Garner being put in a fatal chokehold by police (right)
A New York grand jury cleared the officer of any wrongdoing, despite the fact a medical examiner stated the chokehold and compressions killed Garner. This is an injustice. The chokehold was unnecessary. To further ignore a man's pleas for air for minutes, while you choke the life out of his body, via excessive force and police brutality, is murder.
STORY SOURCE
No indictment for NYC cop in videotaped chokehold death of black man
8 hours ago - A white New York City police officer was cleared Wednesday in the chokehold death of an unarmed black man stopped on suspicion of selling loose, untaxed cigarettes - a case that sparked outrage and drew comparisons to the deadly police shooting in Ferguson, Missouri.
The decision by the Staten Island grand jury not to indict Officer Daniel Pantaleo added to the tensions that have simmered in the city since the July 17 death of Eric Garner. In the neighborhood where Garner died, people reacted with angry disbelief and chants of "Eric Garner."
His father, Benjamin Carr, urged calm and said the ruling made no sense. "It's just a license to kill a black man," he said, calling the justice system "not worth a damn." Jennie Chambers works nearby and saw Garner daily. "Cold-blooded murder!" she said. "We saw it on TV, it's on video. The whole world saw it. Ferguson, now us."...