Mariah Carey's voice has seen better days. Carey experienced significant difficulty showing up for her performance at the Rockerfeller Center for the annual Christmas tree lighting ceremony, due to her sobriety issues and emotional problems. Carey is having a tough time keeping it together. She struggles with mental illness and lack of sobriety (wine, marijuana and pills).
However, once Carey arrived at the show, after missing rehearsal, her voice was not in good form. As she sang her Christmas hit "All I Want For Christmas" her voice cracked like it's nobody's business (all she wants for Christmas is her voice back). It is a singer's worst nightmare. Despite the fact they turned up the background singers to mask the deficiencies in her voice, there were fleeting moments her voice was a bit less than stellar.
The performance appeared passable. However, hours later trouble struck when someone decided to make things even worse for Carey after the show, by digitally isolating the audio vocal of her performance and publishing a copy of her singing without musical accompaniment and it was bad...really, really bad. It became a big embarrassment that was featured on entertainment shows, local news programs all over the country and many websites.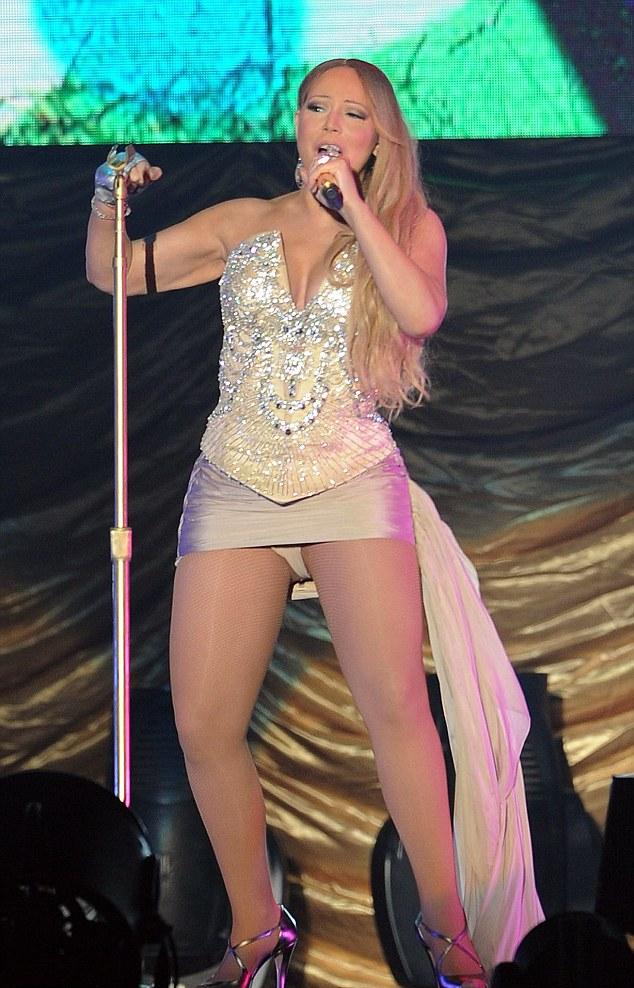 Mariah Carey
Hate to say I told you so, but I told you so. The whole world can hear her voice is severely damaged. I was right. I know music. I've studied it most of my life. I can hear the changes in people's voices, even the most subtle, good or bad. As stated previously, a handful of her rude fans attacked me on Twitter about a year ago over
an article on the Judiciary Report
, questioning what has transpired with her voice, evidenced by its deterioration. About 50 of her fans trolled me on Twitter (and not in a good way) then began lying about me.
So I wrote some unflattering articles about her, called for a boycott and her new CD bombed this year. Ironically, Mariah's fans are now slamming her on social networking, rather than me. Make up your minds, already. I do believe something can be done to restore her voice to a degree, but she has to give up the alcohol and drugs. Not to mention, lay off certain foods for a while that irritate the voice. Vocal (re)training would help as well.
However, there's one consolation for Mariah. At least she doesn't sound
horrible like Madonna
(nobody can sound as bad as Madonna, who sounds like a cat choking on a fur ball, while being chased by a dog with rabies). And that is all *bows, then does royal wave* (LOL).