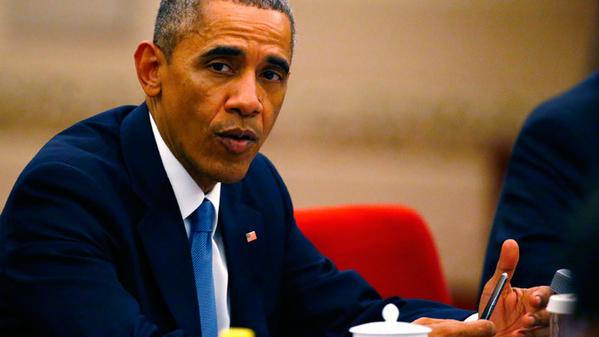 Barack Obama: they said what about my daughter on Twitter!
This month has been one of ironies for Malia Obama, daughter of U.S. president, Barack Obama. Horny teenage boys on Twitter caused Malia's name to trend, taking about how pretty she has become now that she is developing. I joked on Twitter that Obama will have their parents indicted for tweeting about his daughter's rear end, among other things. To the teenage girls reading this site, just remember, teenage boys are horny little toads who cannot be trusted. There's not enough blood going to their brains and you don't want to know why yet or your parents are gonna get really mad at you (LOL).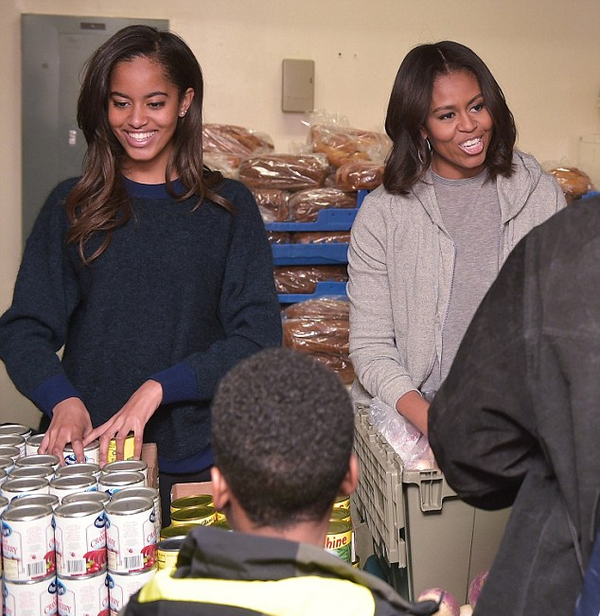 Malia Obama and First Lady Michelle Obama
During this month, 16-year-old Malia and her younger sister, Sasha Obama, 14, were also criticized by congressional aide, Elizabeth Lauten, who wrote online that they dress inappropriately. Lauten's comments spread like wildfire over the internet, then into newspapers and onto select television shows discussing current events, leading to her resignation.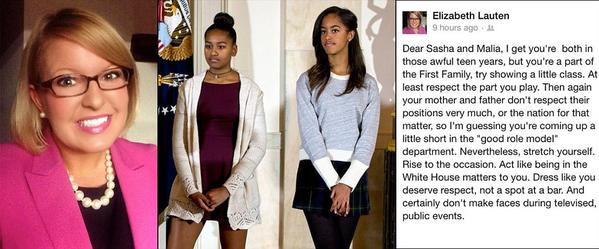 Elizabeth Lauten, Sasha Obama and Malia Obama
Lauten statements that led to her resignation were, "Dear Sasha and Malia, I get you're both in those awful teen years, but you're part of the First Family, try showing a little class. At least respect the part you play. Then again your mother and father don't respect their positions very much, or the nation for that matter, so I'm guessing you're coming up a little short in the 'good role model' department. Nevertheless, stretch yourself. Rise to the occasion. Act like being in the White House matters to you. Dress like you deserve respect, not a spot at a bar. And certainly don't make faces during televised, public events."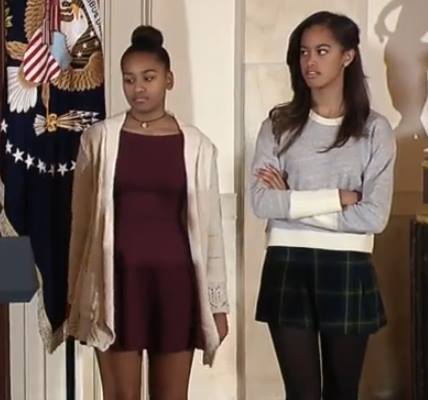 Sasha Obama and Malia Obama
Lauten's anger regarding President Obama's political policies, was misplaced in being directed at his children. They are teenage girls growing up, who have been thrust into the spotlight. The Obama girls often look sad at public functions, which is an indication they are going through something.