Famed Los Angeles attorney, Gloria Allred, has launched a civil suit against comedian and actor Bill Cosby, on behalf of women who stated the star drugged and raped them. During an emotional and credible press conference, several of Cosby's accusers came forward and shared their believable stories. As the statute of limitations has expired on a potential criminal case, their only recourse is to sue in court, but there are issues with that as well that could hinder the suit.
In cases such as these, it is socially acceptable to seek redress in civil court. These women were violated and abused by a Hollywood icon, in situations where they felt they had no voice. For years Cosby was referred to as "America's favorite dad" due to his successful, iconic sitcom "The Cosby Show." For anyone to have spoken out against Cosby would have meant a full on press assault and vindictive retaliation from the star.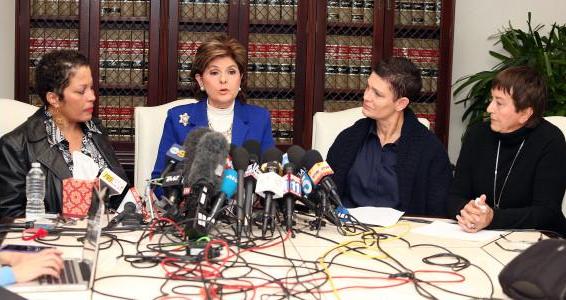 Gloria Allred (second from the left) holds press conference in reference to Bill Cosby drugging and rape allegations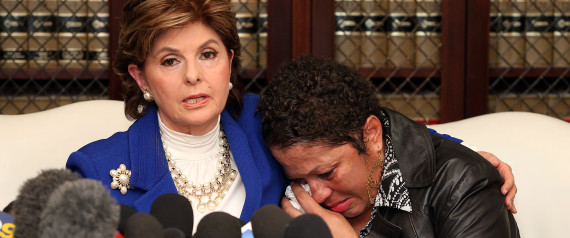 Allred and one of Cosby's accusers who spoke of the trauma she endured
The smear and harassment campaigns also target people's families. Some women could take such undeserved abuse, but many understandably cannot. You have to be very strong to stand up to a public figure, who has been engaging in wrongdoing. It is not easy, as the playing field is not level, even though you are the victim. However, in life, the truth doesn't remain hidden. It does come out one way or another.
Annoying gossip talk show host, Wendy Williams, stated she was berated and nearly lost her job years ago as a lesser known radio personality, for bringing up the rumors of Cosby sexually assaulting women. Cosby personally called the station manager about Williams' radio segment that brought up his sexual misconduct and was read the riot act for it. Other famous women who were sexually assaulted by Cosby state they feared he would destroy their careers if they spoke out.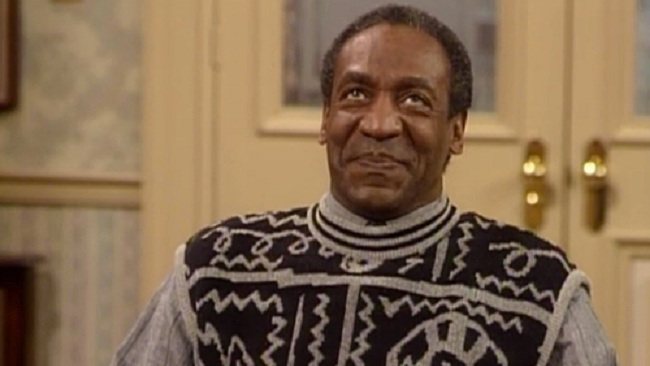 Bill Cosby on "The Cosby Show"
It is my hope the aforementioned women will prevail in court, though the case faces significant obstacles. One of my sources responsible for some of my many
exclusives that have proven true
, verified to me that Cosby has indeed been drugging and sexually assaulting women. He did this.
I am deeply disappointed in him. The public made him rich and famous and not for him to turn around and do this. It was his responsibility to conduct himself in a proper and decent manner. He does not get a free pass to drug and rape women. I hope they take him for every penny he has in court.