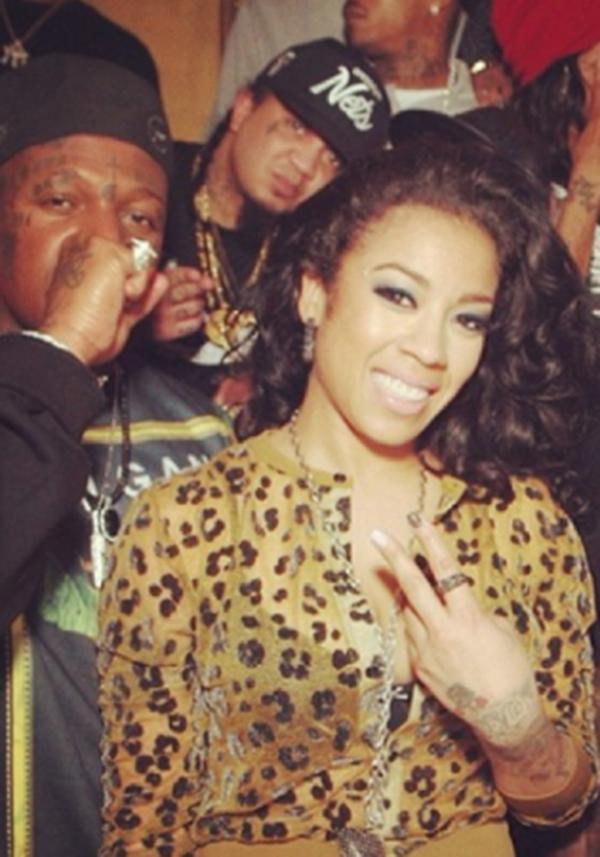 Birdman and Keyshia Cole
R&B singer Keyshia Cole is in trouble with the law. Not only was she arrested in September for beating up a woman, Sabrina Mercadel, whom she thought was cheating with her boyfriend, rapper Birdman, she has also been hit with a lawsuit in civil court for the same. Mercadel, through her attorney, stated in the lawsuit that she is an employee of Birdman and their relationship was "plutonic." Yes, that's right, "plutonic." What her lawyer meant was the relationship was "platonic" as in they were not having sex.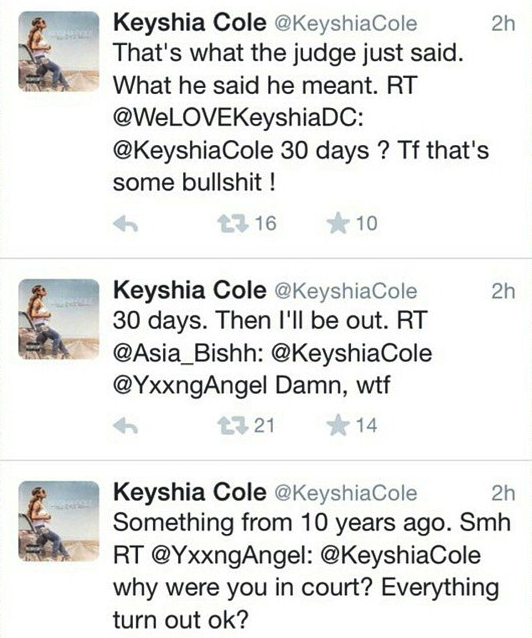 Keyshia Cole tweets on Twitter about jail sentence
Mercadel has sued Cole for an undisclosed sum for scratching up and punching her in the face, beating and throwing things at her, as well as pulling out some of her hair. Mercadel's neck, back and finger were damaged during the attack at Birdman's condo in West Los Angeles. Cole also called Mercadel a prostitute, which she denies. Cole has a history of stalking men. Previously, rapper Jeezy accused her of stalking him when their relationship went sour. By the way, Cole is still married to NBA basketball player, Daniel Gibson, but the pair are separated, due to his cheating.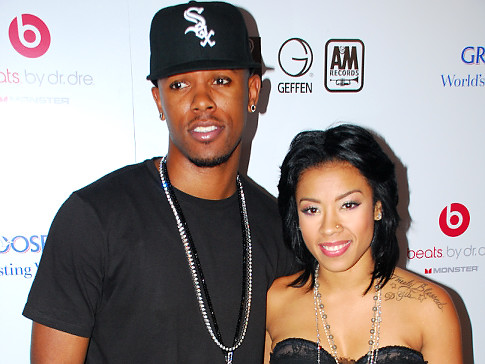 Daniel Gibson and wife Keyshia Cole
If that wasn't bad enough, a judge has pulled up one of Cole's older cases and sentenced her to 30-days in jail for a 2004 DUI conviction. Cole failed to comply with the terms of her probation by not attending alcohol education classes, as instructed by the court. This violation has resulted in Cole being ordered to spent a month in jail.