News reports coming out of Los Angeles state, the star of
copyright infringing show "Hit The Floor"
Stephanie Moseley, 30 and her husband, rapper, Earl Hayes, 31, who was a member of boxer Floyd Mayweather's Money Team collective, are dead in a murder suicide. Mosely was also a back-up dancer for Chris Brown, Britney Spears, Beyonce and Janet Jackson.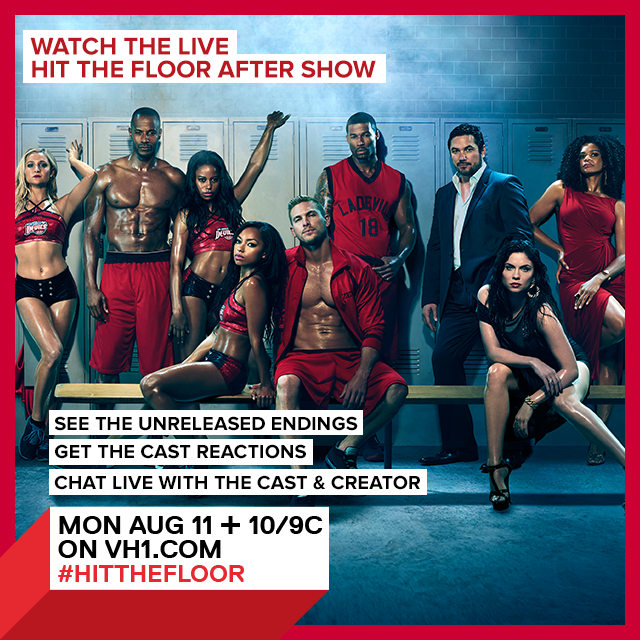 Hit The Floor
Reports indicate an enraged Hayes contacted Mayweather, using the social networking app Facetime, threatening to kill his wife for cheating on him. Mayweather witnessed Hayes shoot Moseley to death on Facetime. The rapper later turned the gun on himself. Police will seek to question Mayweather regarding what he witnessed, in trying to piece the case together for the death investigation.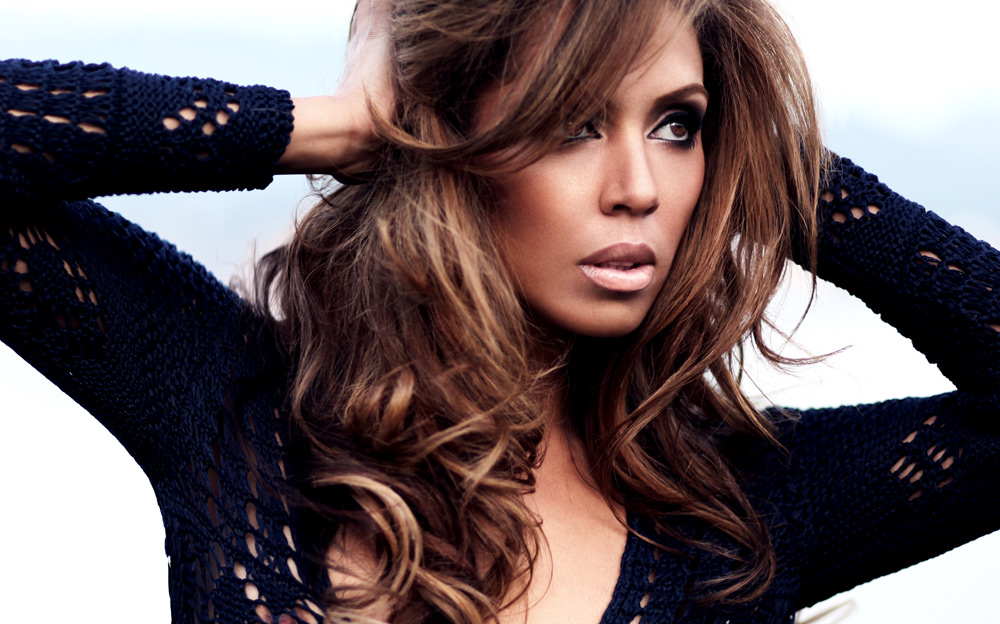 Stephanie Moseley
It is being stated Hayes became angry and accused Moseley of having an extramarital affair with a famous man, which he spoke to Mayweather about on Facetime. The name of the famous man has not been disclosed to the public, leading people to speculation online regarding his identity. Some are stating it is Mayweather, while others believe it is a male singer.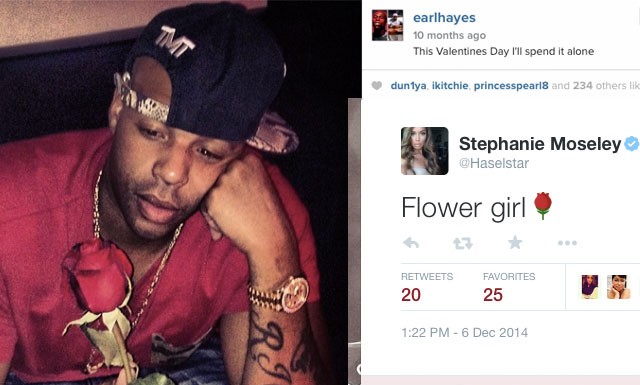 Earl Hayes
The cheating claims led to Hayes killing Moseley on the morning of December 8, 2014, at approximately 7:30AM. Neighbors summoned police after hearing a woman's loud screams and 10 gunshots. The 911 dispatcher sent a SWAT team to the couple's apartment on 6000 W. 3 Street at the Palazzo East complex, where they made the discovery.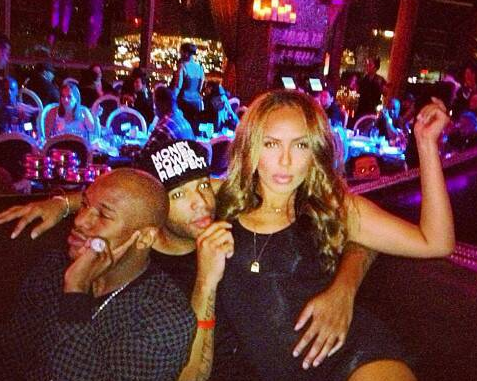 Floyd Mayweather, Earl Hayes and Stephanie Moseley
Los Angeles news station KTLA reported, "Inside the apartment, officers found a back bedroom door closed. When they sought to go into the room, they heard two more gunshots, police said. A SWAT team later entered the room and found the two bodies inside." Their family members identified the bodies and confirmed the couple have been having marital problems.
STORY SOURCE
Rapper, Dancer Dead in Apparent Murder-Suicide at Upscale Apartment Complex Near the Grove
Posted 10:08 AM, December 8, 2014 - A male rapper and a female dancer were found dead inside an apartment in a high-end residential complex near The Grove in an apparent murder-suicide that drew a SWAT team response Monday morning. The two people found dead were identified as musician 31-year-old Earl Hayes, a rapper and associate of professional boxer Floyd Mayweather Jr., and his wife 30-year-old Stephanie Moseley, a dancer and actress in the cast of the VH1 drama series "Hit the Floor" about NBA cheerleaders.
The pair was identified outside the scene at the Palazzo East apartments by Burrel Wilks, who described himself as Hayes' life coach and close friend. Mourners were posting "RIP" messages to both Hayes and Moseley social media accounts Monday. The incident took place within a large, upscale apartment complex in the 6000 block of West Third Street (map) in Los Angeles' Fairfax District.
Officers were called to the scene about 7:30 a.m. by a resident of the Palazzo East after the individual heard a woman screaming and up to 10 gunshots, Los Angeles Police Department officials said. When patrol officers entered the apartment building, they contacted the caller and decided to enter the apartment where the screams and shots were heard, LAPD Capt. Ron Leslie said.
Inside the apartment, officers found a back bedroom door closed. When they sought to go into the room, they heard two more gunshots, police said. A SWAT team later entered the room and found the two bodies inside...
Earl Hayes & Stephanie Moseley: 5 Fast Facts You Need to Know
Published 4:43 pm EST, December 8, 2014 Updated 9:36 pm EST, December 8, 2014 - Stephanie Moseley of VH1's "Hit the Floor" and Earl Hayes from Floyd Mayweather's entourage are dead after an apparent murder-suicide. The shooting happened in Los Angeles just after 7 a.m. on December 8. Here's what you need to know:
1. Floyd Mayweather Was Facetiming With Hayes When the Whole Thing Went Down
Floyd Mayweather had been facetiming with Earl Hayes just prior to the shooting, reports TMZ. The site also says that the facetiming remained on while Hayes shot and killed his wife. Exactly how much Mayweather saw is unknown but TMZ says that the boxer was pleading with Hayes to calm down as his protege ranted about his cheating wife.

2. He Accused Her of Cheating on Him With a 'Famous Singer'
KTLA reports that Hayes and Moseley were married with TMZ quoting a source saying Hayes thought she was cheating on him with a "famous singer." Speaking to KTLA, Hayes' life coach, Burrel Wilks, said the couple were in the process of breaking up. Wilks later told NBC Los Angeles:
I've had sit downs with both of them so whatever happened behind those doors we'll never know, but I heard out of her own mouth, he never raised a hand on her so this is kind of stunning.

RELATED ARTICLE