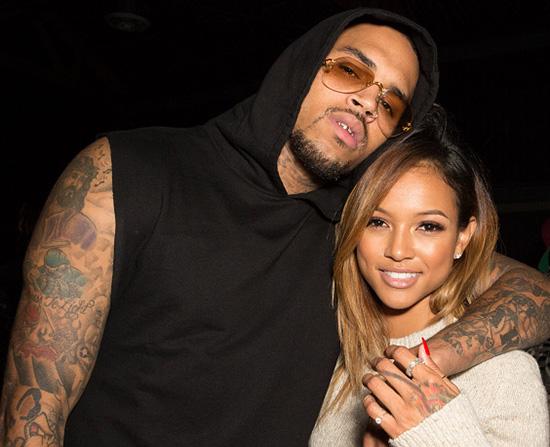 Chris Brown and Karrueche Tran
In response to R&B singer Chris Brown stating rapper Drake went on secret dates with his long-term girlfriend, Karrueche Tran, while the crooner was locked up in jail for 4-months this year, TMZ published a post claiming she is not even the rapper's type. The article contained a quote, reportedly from someone who knows Drake. The TMZ quote stated, "Drake's an as* man. Think about it, all the strippers he gets with ... the first out of his type was Rihanna."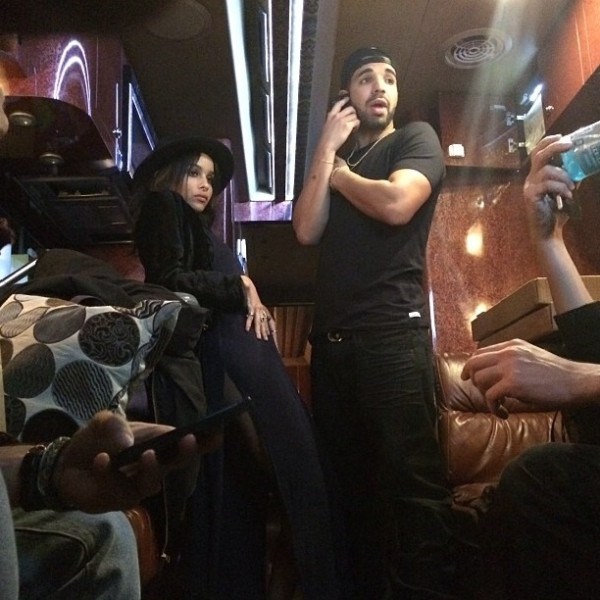 Zoe Kravitz and Drake
The only problem is Drake has been in romantic relationships with women with small butts, such as Rihanna and Zoe Kravitz. If fact, Drake professed his love for Kravitz in interviews and on social networking. Drake's statements illustrate Kravitz is his favorite and she is by no means voluptuous. To make matters worse, Drake was accused of flirting with Diddy's girlfriend Cassie (who is also Karrueche's friend), leading to a fight in Miami's club LIV. Moreover, Drake has been spotted in Miami, where he owned a condo, with women who did not have big butts. So there goes TMZ's big butt theory.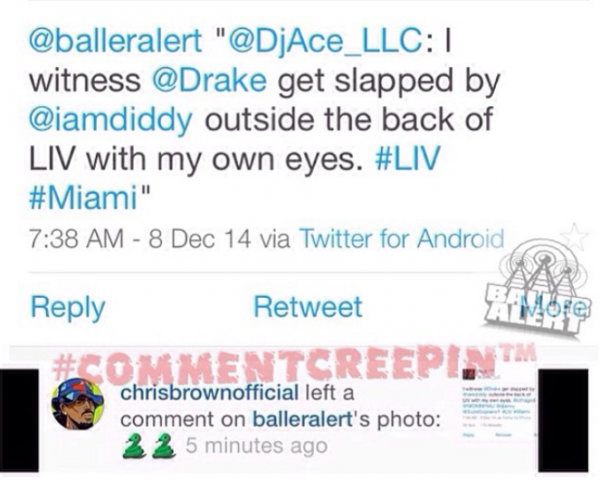 Chris Brown responds to a post on Instagram about rapper Diddy hitting Drake by calling Drake a snake
Chris Brown is not convinced. He apologized to Tran for his online outburst, telling her he loves her, but he didn't take back his claim, nor has Karrueche denied them, "Everybody know I love that girl. I don't care how my image my look to the public because I'm still gonna be the best at what I do. I just want baby girl to know I apologise."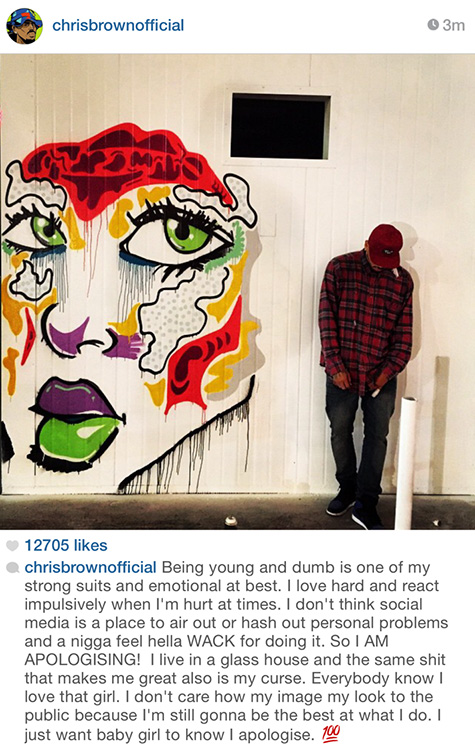 Chris Brown's apology to Karrueche Tran
Later, Brown still posted an item to Instagram referring to Drake as a snake, in reference to rapper Diddy hitting him in the face at club LIV. Once again, Brown has not taken back his claim. While he does have a right to be upset, considering his bad blood with Drake, they did make peace when he spent time with Karrueche and Chris was caught cheating on her three times (once
when he was in rehab
, then when
he came out of jail
and
again last week
). So they both have a lot to talk about.
STORY SOURCE
Drake Chris Brown is a Liar Karrueche's Not Even My Type
12/8/2014 12:55 AM PST BY TMZ STAFF - Drake is furious that Chris Brown has used him as a scapegoat in his breakup with Karrueche Tran ... deflecting his own responsibility by suggesting she was his side piece. Brown re-ignited his feud with Drake by Instagraming Saturday that Drake secretly dated Karrueche earlier this year while Chris rotted away in a jail cell.
Sources connected with Drake say there's NO truth to the dating allegation ... he says Karrueche isn't even his type. As one source puts it, "Drake's an as* man. Think about it, all the strippers he gets with ... the first out of his type was Rihanna." Drake acknowledges he hung out with Karrueche in Toronto ... but only because she was friends with a girl who he was hooking up with.