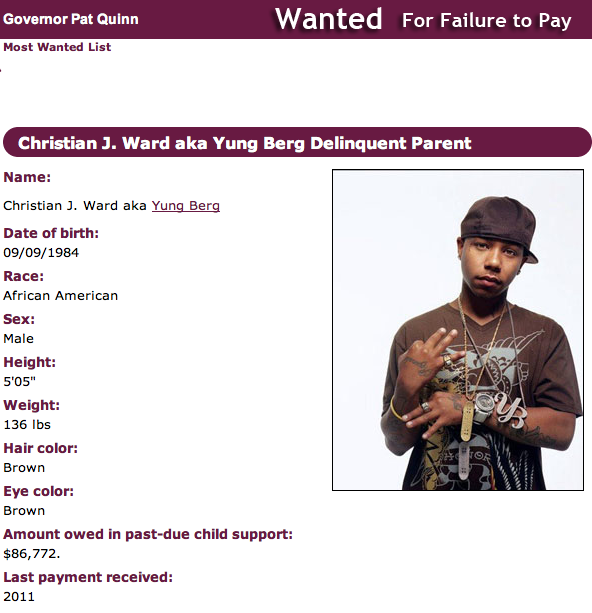 Yung Berg
Reports have surfaced that "Love And Hip Hop Hollywood" rapper Yung Berg has abandoned his disabled child, who is autistic, refusing to pay child support. Berg never speaks about the innocent child, whose mother has not received child support payments from him in 3-years. Berg owes $86,772 in back payments.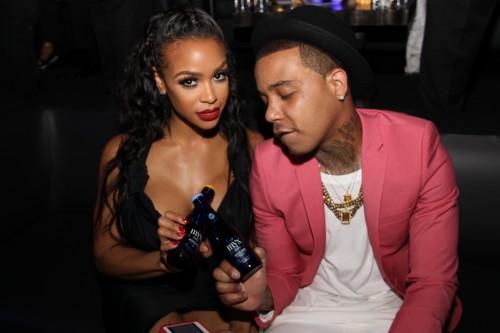 Yung Berg and "Love And Hip Hop" castmate Masika on a date spending money
Burg, who is a promiscuous, colorstruck rapper, who shuns dark-skinned women and created a scandal in the black community with offensive statements to that effect, is unquestionably a deadbeat dad as well. It's clear he only cares about himself and it is sad. There's nothing wrong with having a disabled child. There are millions of disabled people in this world.
STORY SOURCE

Yung Berg Branded a DeadBeat Dad
Saturday, November 01, 2014 - Four years ago Love and Hip Hop Hollywood star Yung Berg's baby mama put him on blast for abandoning their 7 year-old autistic son. Yung Berg still hasn't taken responsibility… Yung Berg, real name Christian Ward, showed up on DeadBeatsIllinois.com the Illinois website for delinquent child support. According to the site Berg hasn't paid child support since 2011 and owes $87k in back payments.