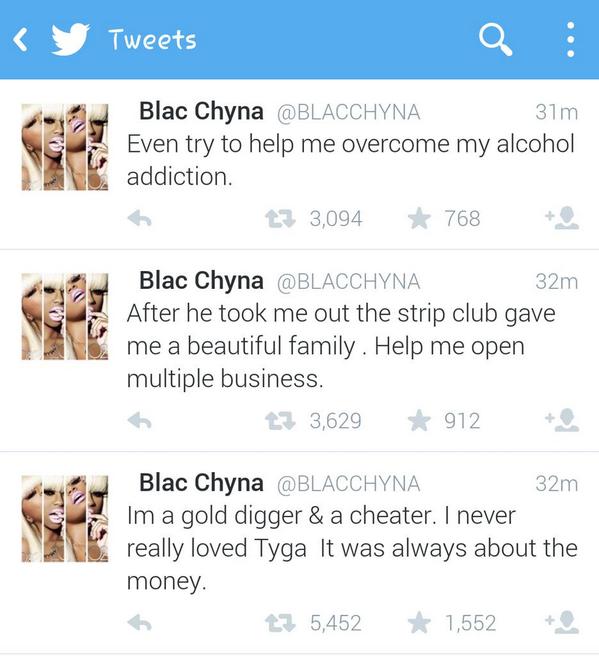 Blac Chyna's hacked Twitter account sent out odd tweets praising Tyga and insulting her
Rapper Tyga set off a feud with Young Money rapper Drake, by stating he does not like him nor does he spend time with him. Tyga stated, "I don't like Drake as a person. He's just fake to me. I think his music is good, but we're all different people. We were forced together and it was kinda' like we were forcing relationships together."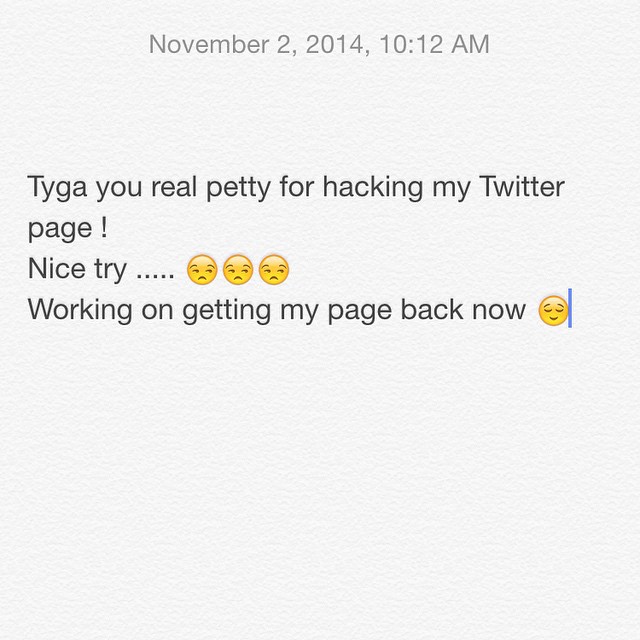 Chyna's post on Instagram about her hacked Twitter account
Tyga further stated, "I think being signed to Young Money, everybody felt like they had to force a relationship 'cause Wayne put us together. At the end of the day the reason why I signed to Young Money is because of Wayne. Not because of Drake, not because of Nicki. It was because of Wayne and my relationship with him. I try to be cool with everybody, but sometimes, everybody just has different personalities, motives, and different characters. I been friends with Chris Brown for like six years," he said. "That's my real genuine friend. We hang out all the time. He lives up the street from me, so we don't just do music we hang."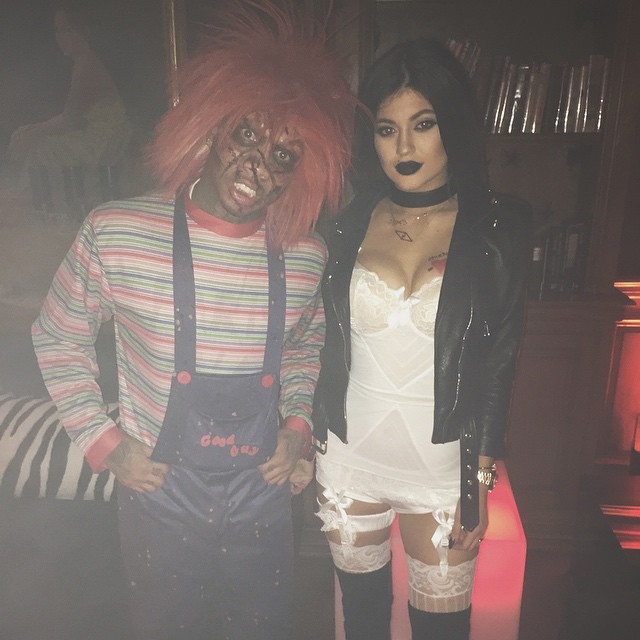 Tyga is 24-years-old and dating 17-year-old Kylie Jenner of "Keeping Up With The Kardashians" in what is an unlawful relationship in America. The age of consent in California is 18. The two are pictured here at a Halloween party.
Drake reacted out of anger to Tyga's statements by publicly favoriting 5 photos of Blac Chyna, the mother of Tyga's little son, on Instagram. Drake should not have went after her, as it was a provocation. Tyga then retaliating by instructing his entourage to punch up Drake's DJ. Tyga also stands accused of having hacked Chyna's Twitter account, most likely in search of incriminating evidence that she is having a sexual relationship with Drake and also to embarrass her with negative public tweets.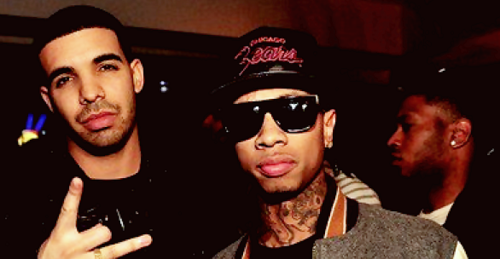 Drake and Tyga
This was not a good idea. Assault as well as hacking are serious crimes that all need to refrain from. Not only do they violate existing laws, they carry prison sentences and heavy fines. Drake and Tyga need to end their feud before something terrible emanates from it.