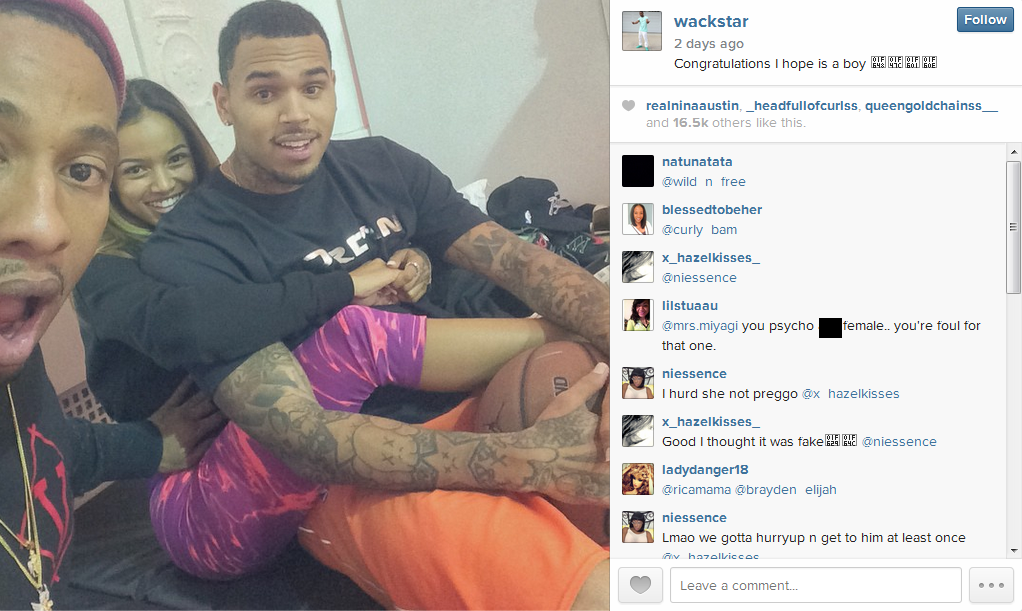 Wackstar, Karrueche Tran and Chris Brown
One of Chris Brown's friends who goes by the internet handle "Wackstar" posted a photo of himself sitting beside the singer and his girlfriend, model, Karrueche Tran. The photo included a caption "Congratulations I hope it's a boy." Rihanna read it and immediately reactivated her Instagram account and posted a photo of herself with tears in her eyes. Rihanna had been suspended by Instagram for posting pictures of her nipples.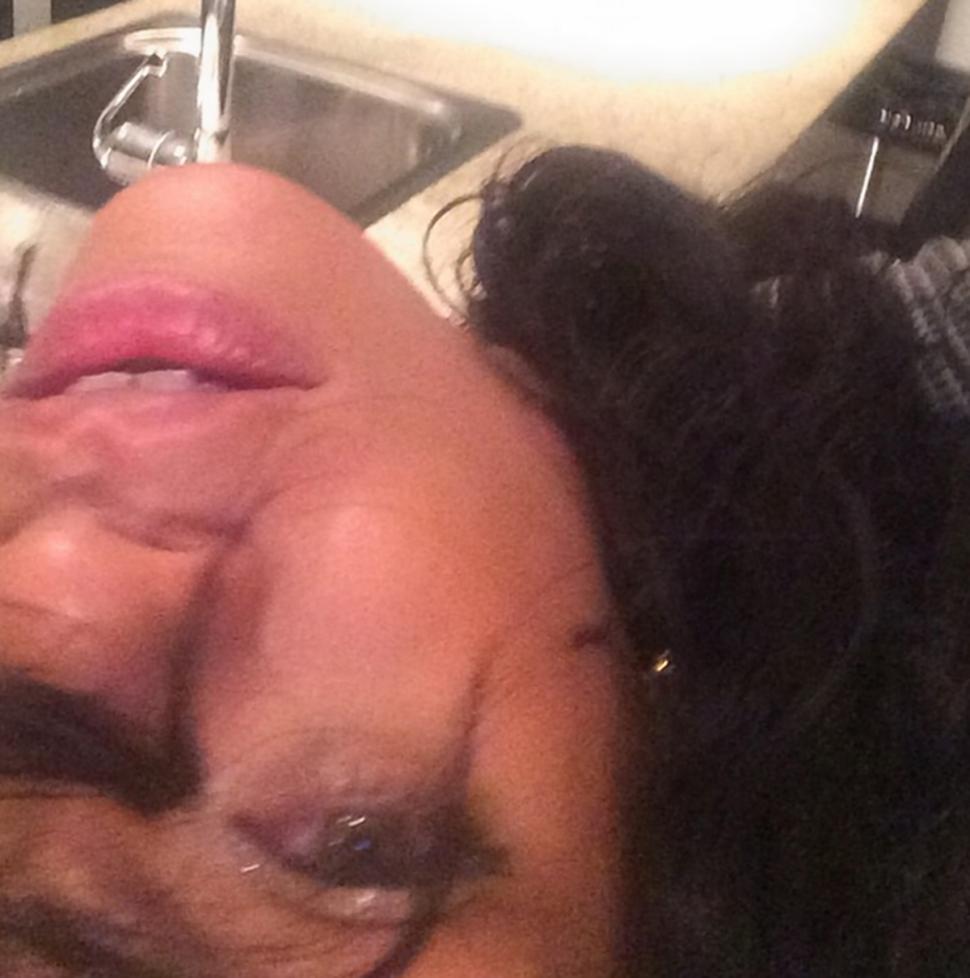 Rihanna posts photo to Instagram with tears in her eyes after Chris Brown's friend Wackstar says the singer's girlfriend Karrueche Tran is pregnant
It was one of her worst nightmares - Karrueche pregnant for Chris. However, turns out it was a joke from "Wackstar" and Brown and Karrueche went along with it for a few hours. What this incident proves is that Rihanna is still in love with Chris Brown and watching his and Karrueche's every move online, which this site has stated for the past few years. The site has also maintained that Rihanna repeatedly inquires about what Chris is doing, asking people in the industry about his movements and plans.