Moniece Seduced, Had Sex With, Then Released The Cray Cray On Joe Smith Before Robbing Him!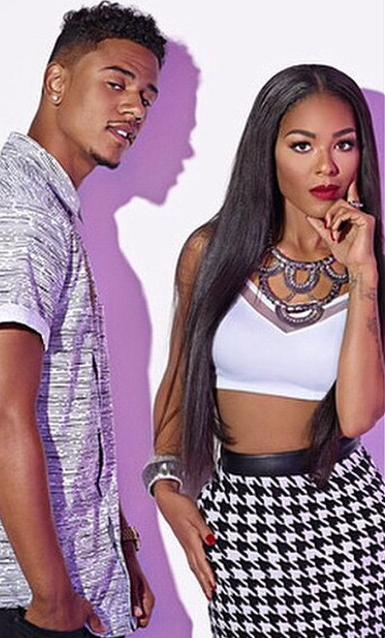 Lil Fizz and Moniece Slaughter
Former singer and current reality star, Moniece Slaughter, who appears on the reality show "Love And Hip Hop Hollywood" has been slammed by former Los Angeles Lakers and Cleveland Cavaliers basketball player, Joe Smith, for having stolen $109,000 from him when they dated. Moniece dated Joe after the father of her child, rapper Lil Fizz, left her and was awarded full custody of her son, Kameron Frederic, as well as a restraining order, over her unstable and violent behavior.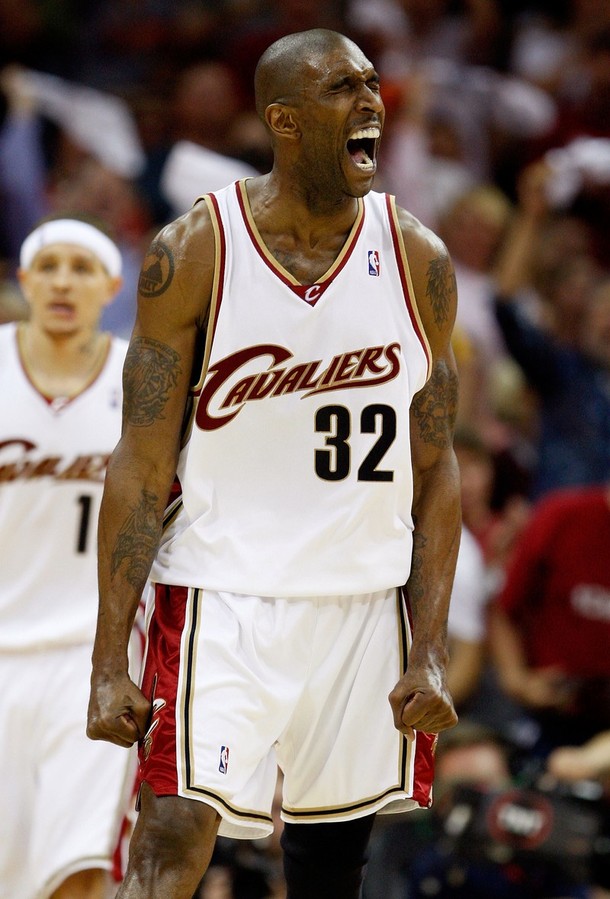 Joe Smith: I want my money back!
Smith told TMZ, "She's crazy" (same thing Lil Fizz said). Smith complained that between October 2011 and March 2012, Moniece wrote 9 checks using his checkbook. Moniece made the financial instruments payable to one of her cohorts, Timothy Clayton Carr, bilking Smith out of $109,000. Carr cashed the checks for Moniece as she has no bank account. The basketball star filed a criminal complaint with the police in Manhattan Beach, but states his money still has not been recovered. The Manhattan Beach Police Department informed TMZ "the case remains open and active."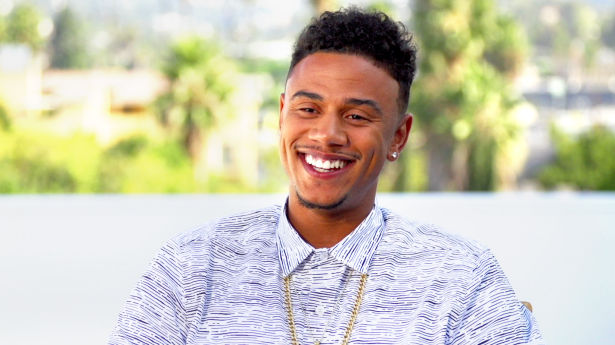 Lil Fizz: she's not getting my money for some plastic penises
Ironically, Moniece tried to extract $100,000 from Lil Fizz, to make plastic penis sex toys, she wants to sell through a company she has registered. Fizz looked at her with great skepticism and sarcastically told her no. I don't blame him. Fizz's money should go towards taking care of himself and their son. It's abundantly clear Moniece used Smith's herself and has hidden some of it.
Side Bar:
why do some women want a plastic penis. It's so much cheaper to get a husband with a real one. Much more cost effective (LOL). Clearly Moniece doesn't believe in her product, as she was trying to get the real thing in attempting to seduce and move in with Fizz, but failed.
STORY SOURCE

Former NBA Star Joe Smith -- I Can't Get No Satisfaction! Money Still Missing After Reality Star Ex-GF Duped Me
11/17/2014 12:45 AM PST - Former NBA star Joe Smith claims his ex-girlfriend, "Love & Hip Hollywood" star Moniece Slaughter, bilked him out of a ton of money ... and he's pissed that cops have done nothing about it. According to a report filed with the Manhattan Beach Police Department, Smith claims that between October 2011 and March 2012, nine checks were written from his checkbook to a Timothy Clayton Carr ... totaling $109,000.
Smith told police he did not write the checks and does not know a man by that name. In June 2012, police were able to get a hold of Carr, who told them he was a friend of Slaughter and that he was cashing the checks for her as a favor because she didn't have a bank account. Carr told cops he was unaware the checks were stolen or that anything was wrong until Smith canceled the last check.
Carr also told police Slaughter had agreed to pay him back for the canceled check, but it when it came time to meet up ... she disappeared. But Slaughter told police an entirely different story. According to the report, Slaughter claims Smith knew all about the checks and signed them personally. She claims Smith only canceled the last check because the pair broke up.
After talking to Slaughter, police went back to Smith and explained her story. His response ... "She's crazy." Smith has told police he wants to press charges, but nearly 2.5 years later ... nothing has come of it. He tells TMZ Sports he's frustrated the case remains unresolved and feels police have been giving him the runaround. Cops tell TMZ Sports the case remains open and active.