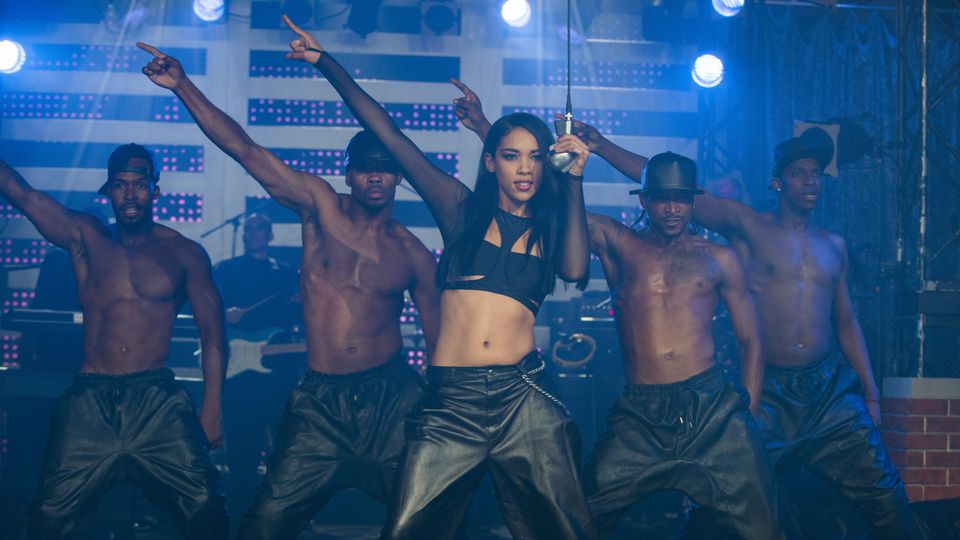 "Aaliyah: The Princess Of R&B"


For the past several months, the Judiciary Report warned against the Lifetime network making a movie on the life of the late R&B star, Aaliyah, who died in a tragic plane crash in 2001. For months I'd slammed the choices of announced actors cast in various roles in the biopic, based on pre-release items released by Lifetime. I also expressed concern that Lifetime and the people they hired for the biopic would damage Aaliyah's legacy and not tell her story in the right way. And sure enough, they didn't, as the storyline was all wrong.
This past Saturday, Lifetime debuted their biopic "Aaliyah: The Princess Of R&B" to scorn, contempt, complaints and anger from audiences, who took to social networking to voice their disapproval and disgust of the poorly written and made biopic. Producer, Wendy Williams, who knows nothing about filmmaking, was slammed just as much as Lifetime for this mockery of a film.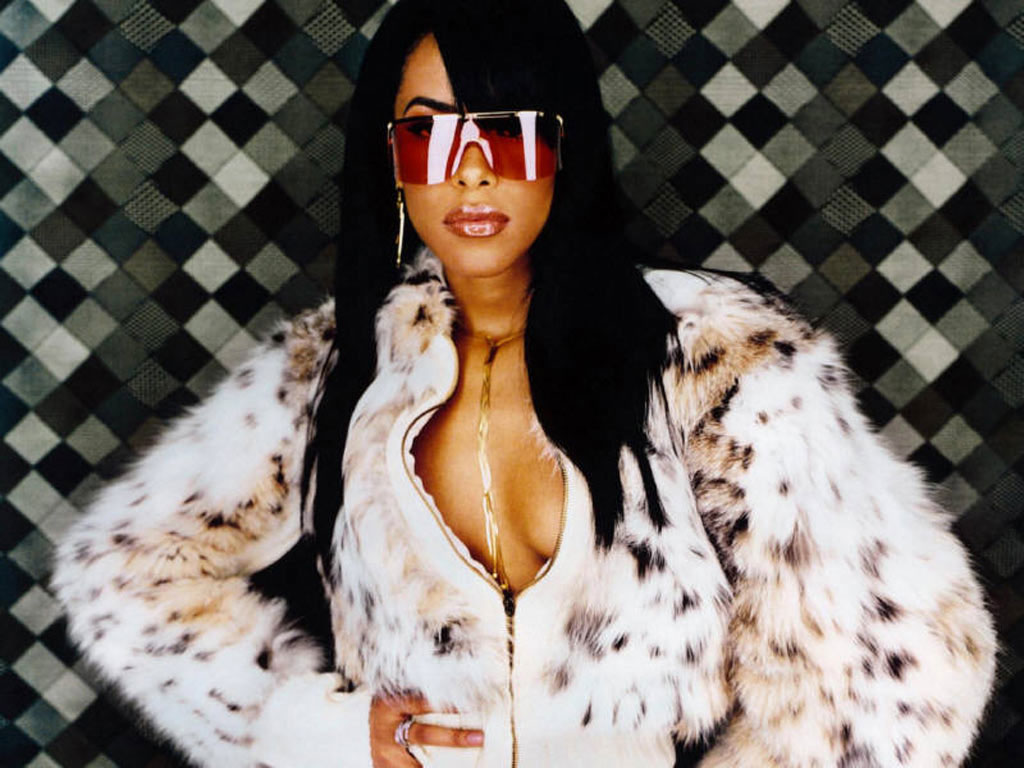 Aaliyah
Actress, Alexandra Shipp, was supposed to resemble Aaliyah, but looked more like rapper Da Brat. Shipp tried but she didn't get Aaliyah right. The facial expressions, laughter and nuances of the character were not correct. Missy Elliot, Timbaland and Damon Dash were poorly cast as well, drawing nothing but insults on social networking, via the public slamming Wendy Williams and Lifetime.
The film tried to make songwriter/producer, R. Kelly, look decent, when his behavior was anything but. R Kelly began having sex with Aaliyah when she was 14-years-old and he 26-years of age. "Aaliyah: The Princess Of R&B" tried to turn it into some torn love story, when it was statutory rape and the sexual exploitation of a minor. They made Aaliyah look bad, like she was this bold woman going after R Kelly and he was some shy, innocent wallflower being seduced by her charms, but trying to resist.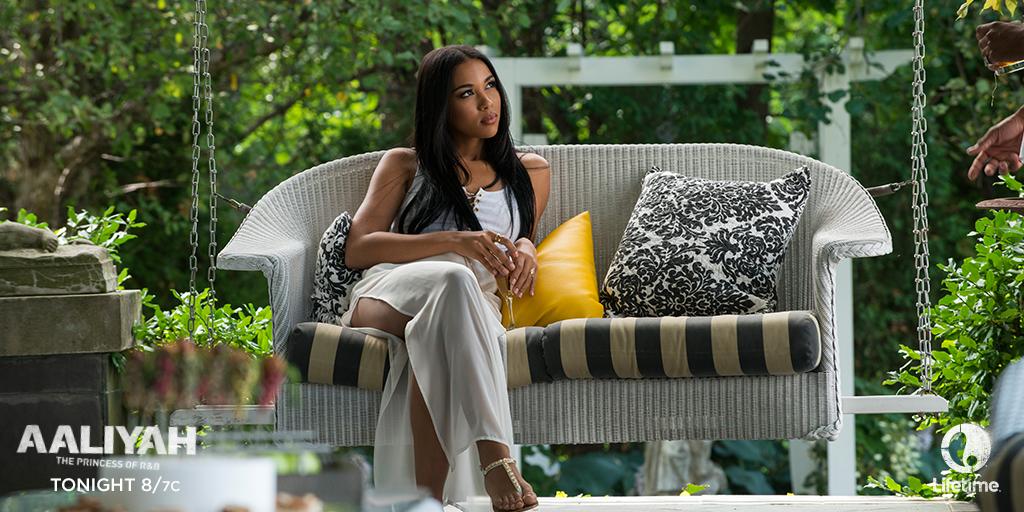 Alexandra Shipp as Aaliyah
She was a 14-year-old girl and he a grown man headed for age 30. R Kelly married Aaliyah in Chicago when she was 15 and he 27. A fake ID was used that falsely stated she was 18. Whose idea do you think that was to do this and who do you really think procured the fake ID. It certainly wasn't the 15-year-old girl being taken advantage of by a grown man.
The fact of the matter is R Kelly has a problem. He is a sexual predator, who has preyed on several underage girls and repeatedly had sex with them, some as young as age 12. He strung them along, manipulating and using them for sex, while telling them he'd make them stars like underage Aaliyah. Sadly, some of these girls committed suicide, citing all the sick things he'd done to them and made them do to him and other underage girls during threesomes. R Kelly is a man who was penetrating and urinating on underage girls for sexual gratification. How he got portrayed as some shrinking violet in "Aaliyah: The Princess Of R&B" is a mystery.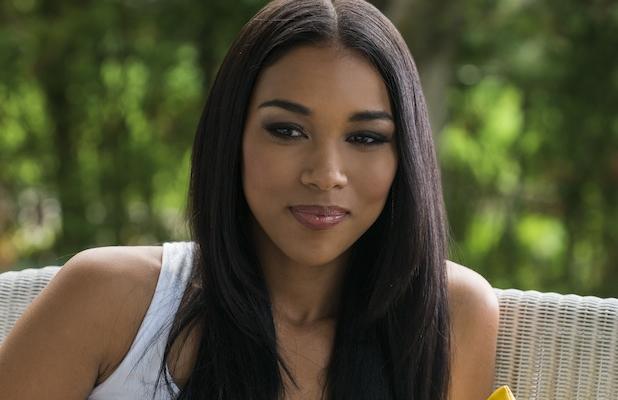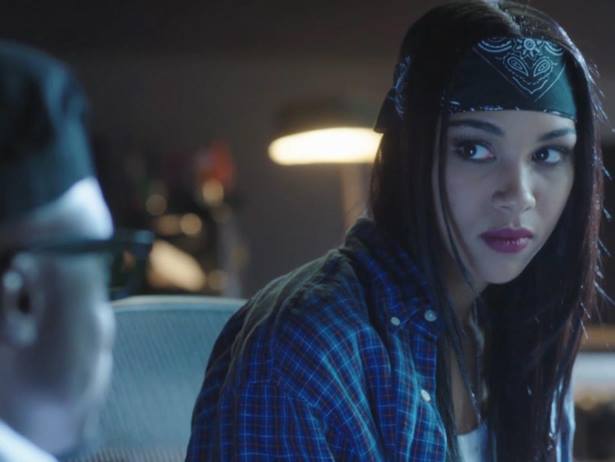 Alexandra Shipp as Aaliyah
"Aaliyah: The Princess Of R&B" has devalued Aaliyah's legacy, as nothing cheesy and chintzy was ever attached to her name until this substandard, tabloid styled biopic. Aaliyah had beautiful, well-recorded songs such as "The One I Gave My Heart To" "Journey To The Past" "At Your Best" and "One In A Million." She had catchy mega dance hits such as "Are You That Somebody" and "Try Again." Aaliyah was also a very good dancer and an engaging actress.
However, the music in "Aaliyah: The Princess Of R&B" was bad and cheesy, especially the "Move Your Body" number that was written for the project, as her family refused to grant Lifetime clearance to use her music. "Move Your Body" doesn't even fit the time period and awkwardly sped up in the middle of the song like someone lost control of a live tape.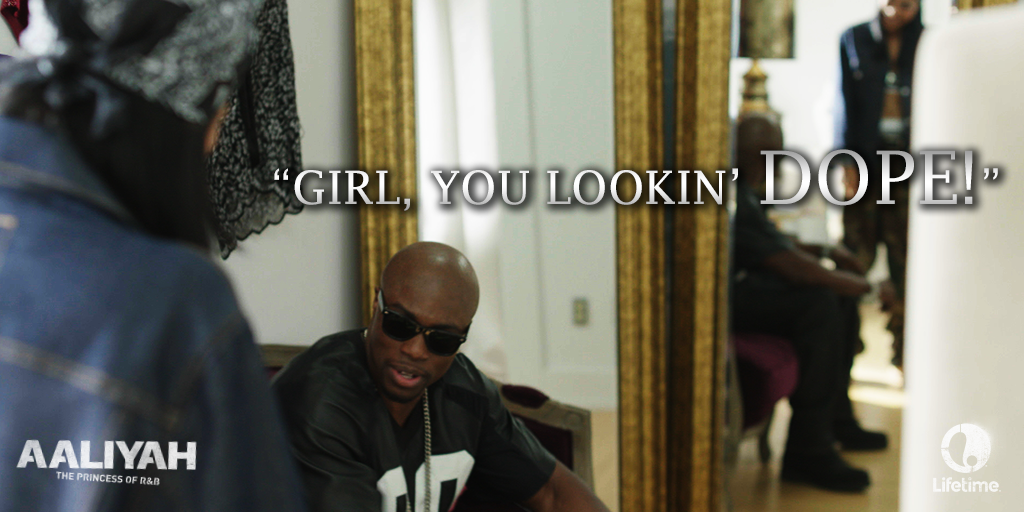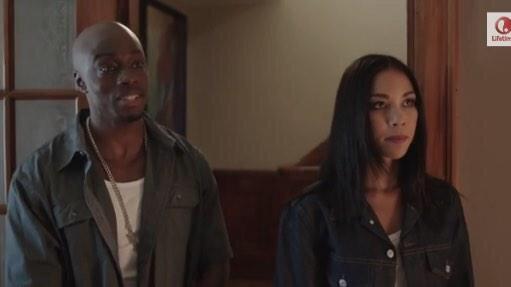 "Aaliyah: The Princess Of R&B"
"Aaliyah: The Princess Of R&B" also showed Aaliyah hitting her father on the chest when he told her in the presence of R Kelly that their illegal marriage will be annulled (it was and Aaliyah and her parents sued to have the records sealed). Lifetime was not there during this moment of her life. Therefore, why did they add something so outrageous and defamatory, as to showing her lunging at her dad and striking him on the chest. Why did they put that in the movie.
Audiences who posted on Twitter were angered by the fact they kept pronouncing Aaliyah's name wrong in the film. People were also offended that producer, Wendy Williams, tweeted her favorite Aailyah song is "Let Me Know" when the correct song title is "At Your Best" which is a remake of the Isley Brothers' classic. They were clearly not equipped to make this film and severely out of their depth.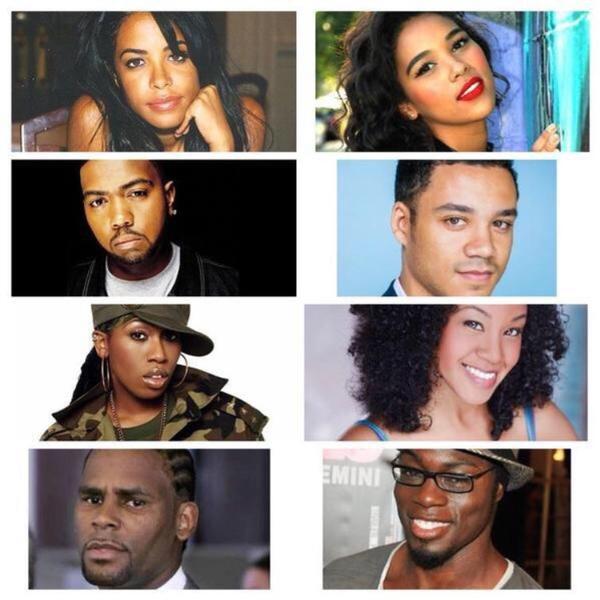 After the movie aired a Twitter user posted photos of the actors and the actual people which highlights the bad casting
"Aaliyah: The Princess Of R&B" left out half of Aaliyah's story and was largely fictional. The people who made the film did not know filmmaking, Aaliyah's life story or what was truly going on behind the scenes in the industry at the time of the scandal, concerning her being manipulated and used by R Kelly. The biopic created fictional elements that were never there in real life and worst of all tried to make a pedophile look like a man who tried to do right by a young girl.
The line in the film featuring R Kelly stating, "We were made for each other otherwise God wouldn't have put you in my path" was insane. God did not put Aaliyah in R Kelly's path for him to sexually exploit, manipulate and brainwash an underage minor. She was young, trusting, impressionable and naïve, as girls are at that age. He took advantage of that. He sinned against her.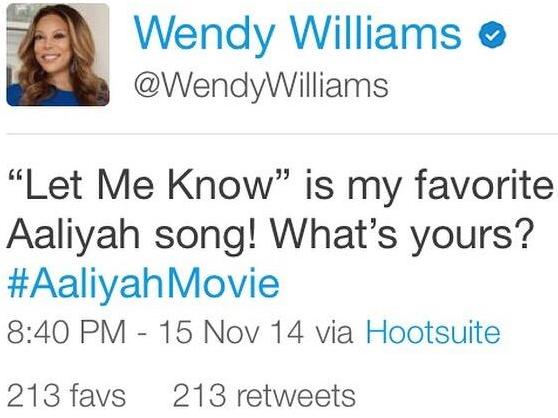 Aaliyah never had a song entitled "Let Me Know." The song Williams is trying to pull out the air and can't name is "At Your Best."
Biopics need to be done with care. The Jacksons mini-series was a great biopic. It was very engaging and became a classic. The Temptations were before my time, but I grew up on their music because of my dad. Therefore, to see their biopic so well done, with strong screenplay writing, great costumes and touching, believable acting from gifted actors, was great.
The Selena biopic looked authentic and was very moving. I cried at the end of the film. "What's Love Got To Do With It" was a stunning and shocking biopic on the life of singer Tina Turner (that movie made me so mad I wanted to punch Ike Turner LOL). However, Aaliyah's life had all the elements for a stunning movie retelling of actual events, but Lifetime and Wendy Williams messed it up with "Aaliyah: The Princess Of R&B."