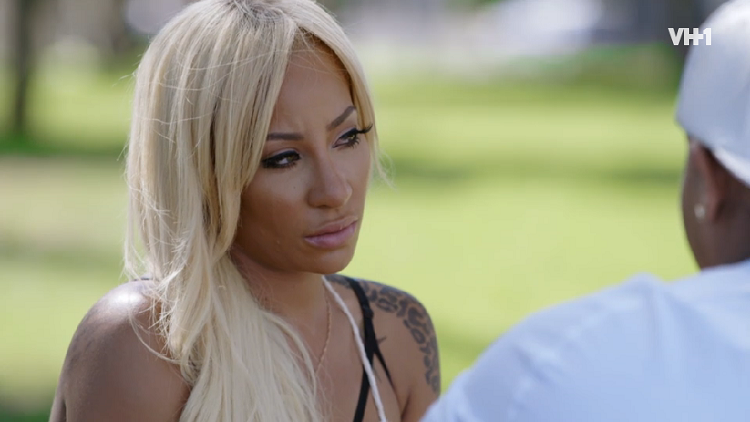 Hazel and Yung Berg
Last week, Trina outed fellow rapper, French Montana, for publicly denying her on "The Wendy Williams Show" stating they never dated, when the two lived together for two years and she used her connections in the industry to help him gain a successful rap career. Trina even introduced Montana to the Kardashians, then he started acting like he was famous like Hannah Montana and Trina wasn't good enough for him (and cheated with Khloe Kardashian).
It has also been revealed that "Love And Hip Hop Hollywood" star and aspiring rapper, Hazel, is a co-executive producer of the aforementioned reality show and chose the cast, including her love interest, Yung Berg, who has treated her very badly. Berg has tried to look like a macho big shot at her expense and you don't treat people that way.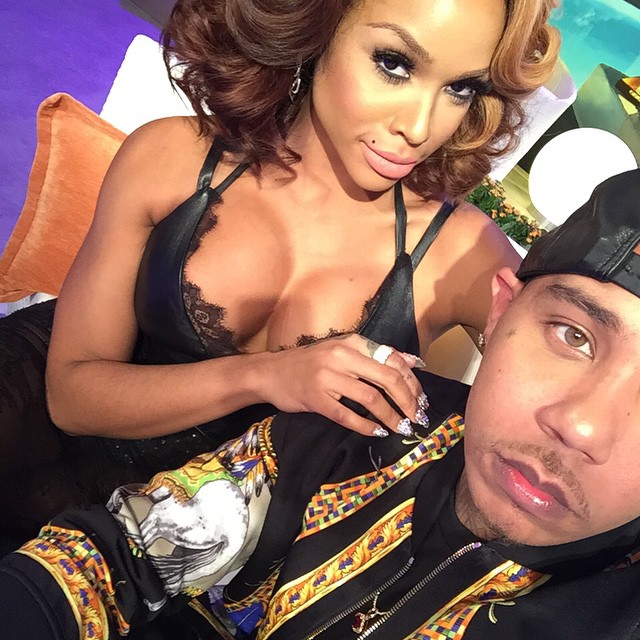 Masika and Yung Berg
Hazel did Berg a favor in putting him in the show, as his name has been gone in the black community, after making disparaging, disgraceful comments about dark skinned women. The show was his chance to repair his image and it brought him new fame, but he messed it up by beating up scheming gold digger Masika Tucker, for running up a tab on his credit card, which was declined at a New York bar. Berg was subsequently arrested.
Instead of thanking Hazel for giving him the opportunity to be on the show and gain a new audience, he started showing off for the cameras, insulted her to his friends and hers, betrayed her with her friend, Masika, who is another aspiring artist. Overall he treated her like garbage, which she never should have tolerated. She's a smart girl, so I don't understand why she let him treat her in such a dismissive, insulting manner, other than she must seriously be in love with him. Hazel, a former publicist, is now dating the son of Oscar winning actor, Tom Hanks.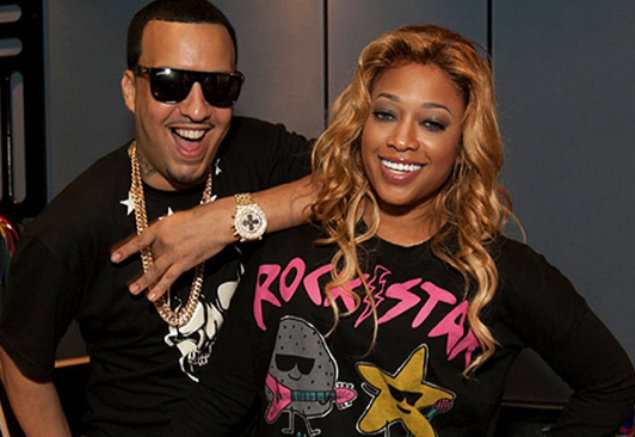 French Montana and Trina
At the end of the day, when someone helps you in your life or career, be man or woman enough to say thank you and show some appreciation. It's good manners. It's the decent thing to do. While you don't have to owe them anything but thanks, don't be an ingrate and withhold that.
It's not common that people in the entertainment industry do things for free for others or out of the goodness of their hearts, as many know how treacherous people in the business can be. So when someone cares for you enough to help you, don't disrespect them. Show some loyalty and remember the people who were there for you when you needed help.