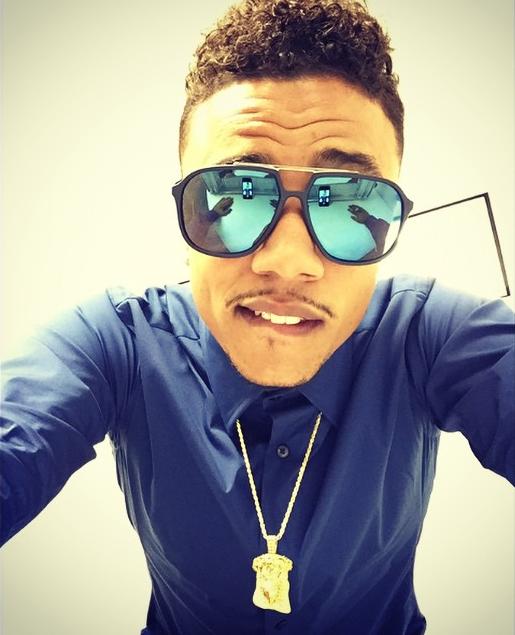 Lil Fizz
Amanda Secor, the girlfriend of rapper Lil Fizz on the reality show "Love And Hip Hop Hollywood" cheated on the Los Angeles based star with a man in Miami. Initially his identity was hidden from audiences, until Secor posted a picture of him to her Instagram account, then quickly deleted it.
(Side Bar: why do people post photos of the people they are having sex with on the side to Instagram, then quickly delete it not wanting the person they truly care about to see it, like the public and their love interest is stupid and do not know what's going on).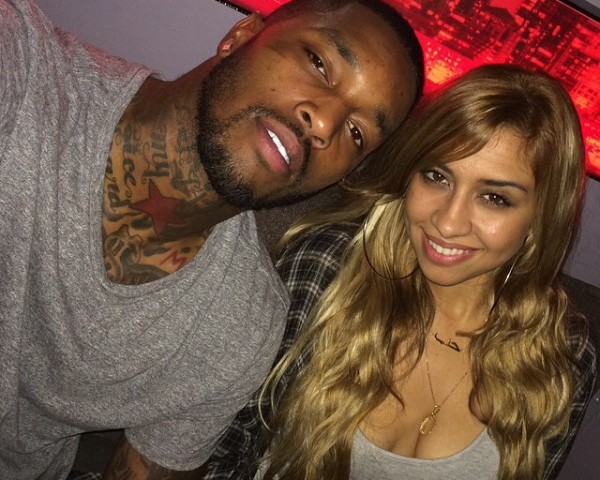 Jonathan Dowling and Amanda Secor
The mystery man from Miami has been revealed as 22-year-old Jonathan Dowling. Amanda was said to have gotten an apartment for him in her name. He's now signed to the Oakland Raiders football team and knocked up a Miami woman he's in love with. Amanda got burned cheating on Lil Fizz with Dowling, who was clearly using her. Then again, what goes around comes around, as Amanda has been using Lil Fizz for his fame and money, whilst taking him for granted.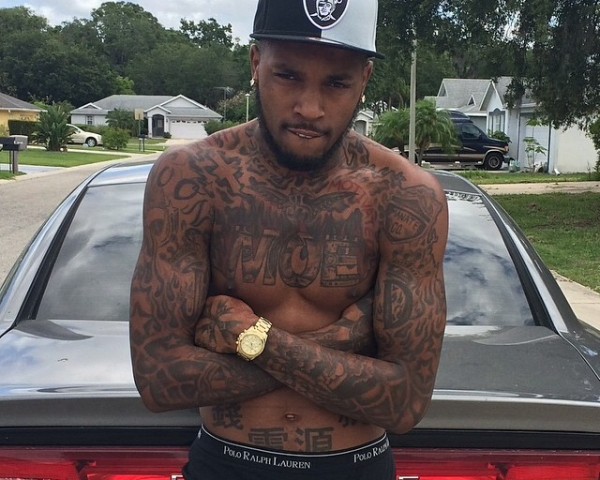 Jonathan Dowling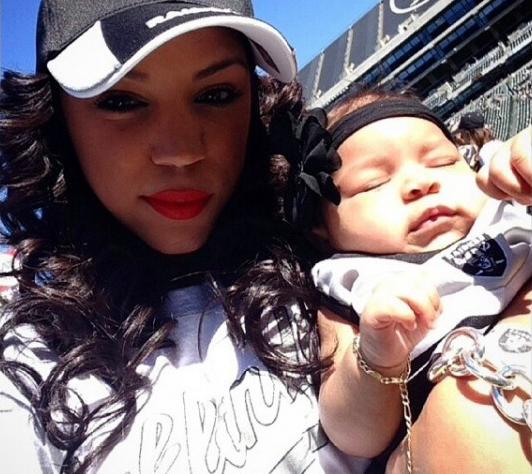 The mother of Dowling's baby and his child
Secor is being a sneaky gold digger regarding Fizz. Secor knows she does not love Fizz, but is stringing him along due to his fame and money, which are on the upswing again. She has disrespected him with Dowling, when Fizz could have found someone, who would actually love and treat him better. Real women don't do things like that. Gold diggers do and trouble always comes to those who deceive others in these matters. Don't lie to people about your feelings for them. It is insincere, insulting and will come back to you.
STORY SOURCE

The Miami Dude Amanda Cheated On Fizz With From Love & Hip-hop Hollywood REVEALED
Latetha | November 9, 2014 - On a recent episode of LHHH Fizz was under distress because he spotted Amanda riding with this Miami dude. He pretty much ended everything with her. Amanda posted the above picture on her Instagram over the weekend.
BallerAlert.com has done some research and this is what they came up with— Amanda posted a photo of her with another guy and many are speculating he could be the one who came between her and Fizz. The man pictured is Jonathan Dowling, safety for the Oakland Raiders.
This is Jonathan Dowling's baby mama. Dowling is a new dad to an infant. Jonathan is only 22 years old and originally from Florida, which hits the hammer on the nail with the storyline. Amanda has no shame, she follows Jonathan other on Instagram. Jonathan child was conceived while Amanda was going behind Fizz back putting apartments in her name for this dude. So she clearly got PLAYED.
From the looks things Jonathan may be a rookie for the Oakland Raiders, is why he's pimping females to put apartments in their name for him. While Amanda is out here posting pictures of Jonathan, the relationship can't be to serious because he has no clue of any involvement with Amanda on his social media accounts. Maybe she will think twice before ruining her credit for a man that wasn't hers in the first place.