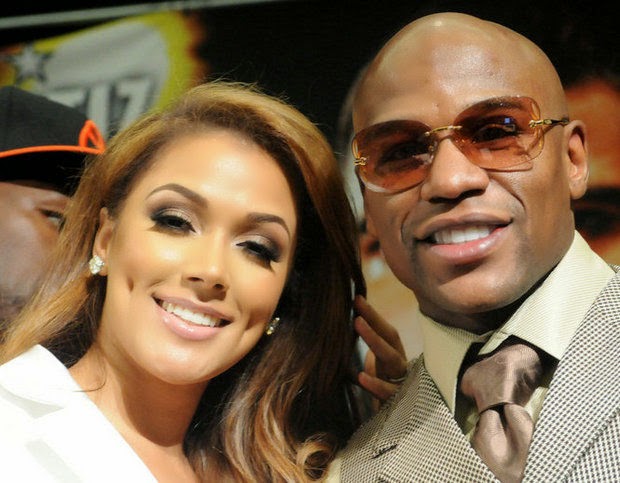 Shantel Jackson and Floyd Mayweather
The richest boxer in the world, Floyd Mayweather, has come out swinging in the lawsuit filed against him by ex-fiancée, Shantel Jackson. The aspiring actress filed a lawsuit against Mayweather, alleging battery and invasion of privacy, among other things. Mayweather has responded to the lawsuit, via his attorney, by stating, "Both parties are public figures. Abortion is a public issue...a public figure involved with another public figure in a public relationship can expect publicity, not privacy, about why it ends."
Here's the problem with their legal theory being used as a defense for invasion of privacy. It can be said Mayweather violated HIPAA laws in publishing actual medical imaging from her files. Mayweather could have talked or written about what transpired, as it involves him as well, by stating Jackson aborted their unborn twins, but lied to him that she had a miscarriage, due to him stressing her out. However, posting excerpts from her medicinal records is not lawful. She did not grant permission.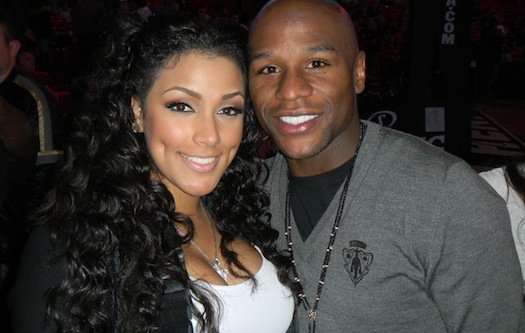 In an interesting tidbit, Mayweather stated in his response to Jackson's lawsuit, "She asked me to help her become famous." Men and women should be careful of relationships were the other party is trying to get you to make them famous or raise their profile. That's someone using you and not actually in love with you. It's better to make it on your own. There's much more respect when you do, rather than sleeping your way to the top.
Sadly, the woman who actually loved Mayweather, Josie Harris, was a victim of domestic violence at his hands in an incident witnessed by their children. As stated previously, the Judiciary Report broke the story first that Jackson was going to state Mayweather hit her and do a tell all. Jackson has since stated Mayweather hit her and announced she is doing a tell all. However, Jackson has embellished what truly happened in her lawsuit and her attorney Gloria Allred needs to be careful.
STORY SOURCE
Floyd Mayweather My Ex's Abortion Is Fair Game We're Too Famous for Privacy
11/26/2014 10:54 AM PST BY TMZ STAFF - Floyd Mayweather is firing back at his ex-fiancee Shantel Jackson -- claiming he did NOT violate her right to privacy by discussing her abortion in detail on social media ... because their relationship was for public consumption anyway. As we previously reported, Jackson sued Mayweather earlier this year for a bunch of different reasons -- including assault, battery, defamation, invasion of privacy and more. Now, Floyd is trying to get the several claims dismissed -- and in new legal docs, he focused on her claim that he violated her right to privacy. He starts off his argument in the most Mayweather way possible...
RELATED ARTICLES