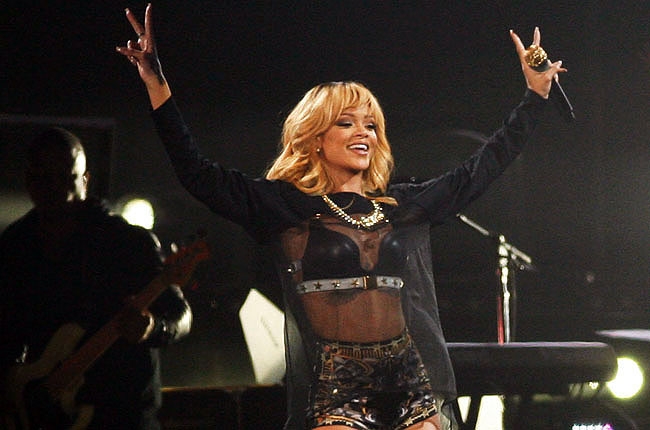 Rihanna
With funds dwindling again due to debts and wild spending, singer Rihanna wants to work with ex-boyfriends, Chris Brown and Drake. Her new CD is slated for release shortly and there has been a struggle to find material. Rihanna is even trying to rap on her new CD, which is laughable.
Rihanna has slammed both Brown and Drake on different occasions. Therefore, to make an about face stating she wants to work with them is ironic. If her new CD fails, she will not recoup the massive costs associated with the project, end up owing the label and will need to find new revenue streams.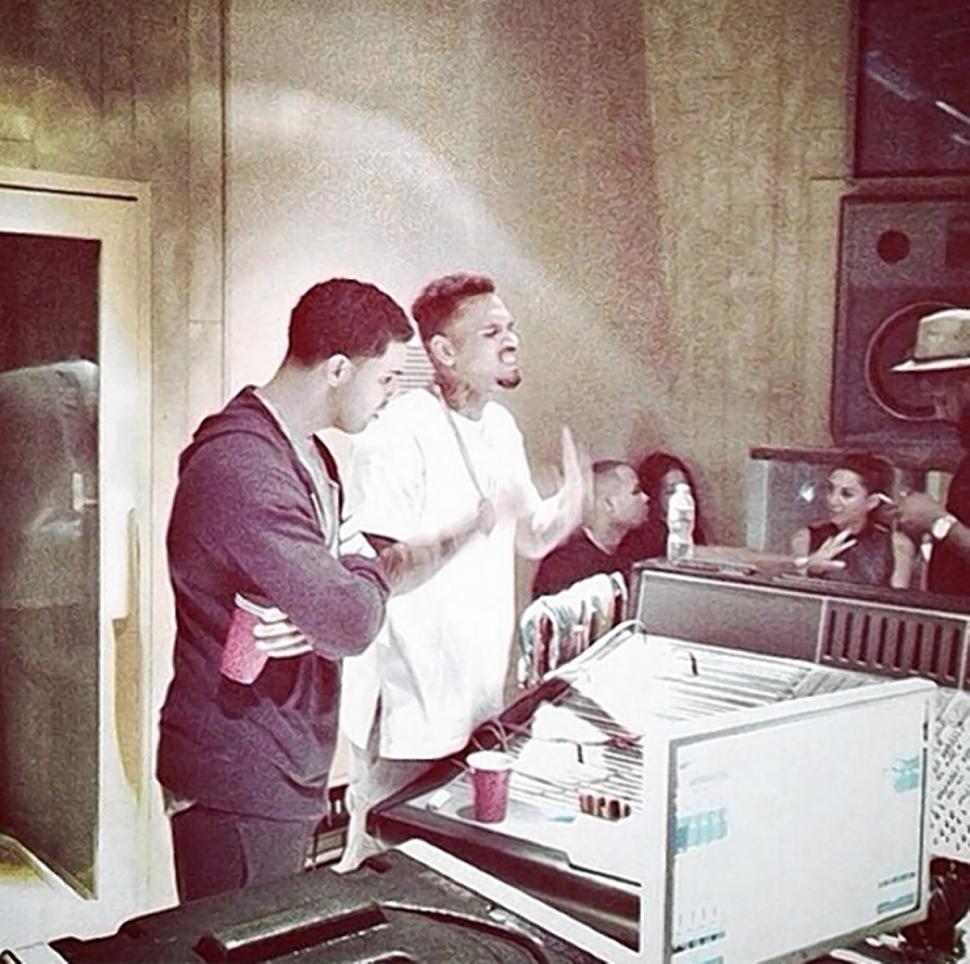 Drake and Chris Brown in the studio a few months ago
It was a bad business decision on Rihanna's part. Rather than first privately speaking to CBS about the issue she took exception to, she went on a profanity laced tirade against them. Offended, CBS has also dropped her from the 2015 Super Bowl.
Rihanna engaged in more wild spending this year, at times spending $500,000 per month. She is renting a massive home in Hollywood, took on a $10,000,000 home in her native Barbados, has people on payroll and continues to shop like a spendthrift, all via proceeds from copyright infringement, which is illegal.
She is overextending herself in a game of financial Russian roulette that saw her at the brink of bankruptcy a short while ago, all while bragging in interviews she is rich. However, her former accountants, Berdon LLP, let the cat out the bag that she is a spendthrift and that is what led to her vast financial problems. At one point Rihanna's bank account had dipped below $20,000, while she publicly claimed she had $20,000,000.