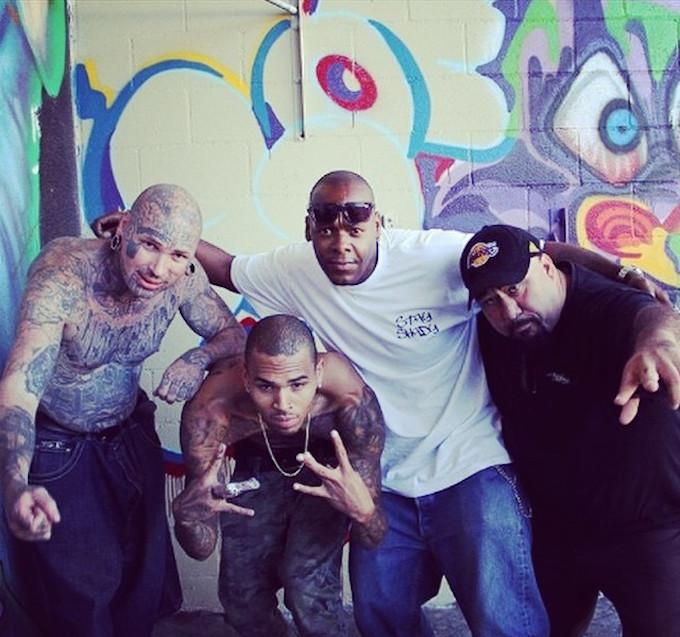 Trigz (left) and Chris Brown (second from the left)
40-yeaer-old tattoo artist Mr. Trigger, also known as Trigz, real name Michael Christopher Pebley, was shot and killed on October 9, 2014 in Los Angeles California. Trigz was the tattoo artist of singer Chris Brown, rappers Tyga and Wiz Khalifa.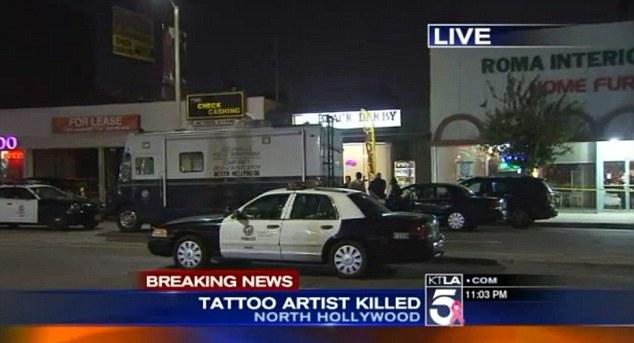 The father of five, who was engaged to be married, died during a fight that began at the Black Derby Smoke Shop, which poured out into the streets of Los Angles. A man made an offensive comment to Trigz, who confronted him about it outside the store and was killed in front of the adjacent Tattoo & Body Piercing shop. It appears the man went to the shop with the intent of starting a fight with Trigz.

RELATED ARTICLES