This is a follow up to two Judiciary Report exclusives on August 12, 2014
Floyd Mayweather's Ex-Fiancée Shantel Jackson And Rapper Nelly Are Filming A Tell All Reality Show
and August 5, 2014
Floyd Mayweather's Ex-Fianceé Shantel Jackson Threatens To Tell All Such As...
.
A month later, on September 10, 2014, Shantel Jackson, the ex-fiancee of $400 million dollar boxer, Floyd Mayweather, did an interview with Dish Nation and confirmed items the Judiciary Report had published to the site several weeks ago, as two of many
exclusives
. The interview went as follows:
Dish Nation:
there's stories going around that you're planning on doing a tell all about some of the people that may have been involved in your life
Shantel Jackson:
you guys just have all the juice don't you. I've been approached by a few publishing companies, a few production companies. I've been talking to a few people so... signed on to do the show because it's been so much stuff in the media and blogs put out about me. I want people to really see who I am, what I'm about, what my personality is and who I am. on the show you get to see that.
Dish Nation:
Do any people need to be nervous about what's gonna be on your show
Shantel Jackson:
Next question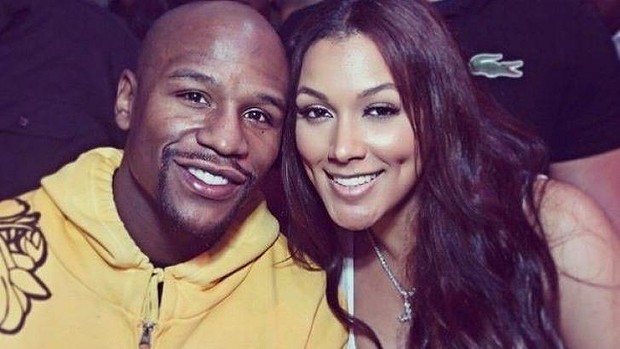 Floyd Mayweather and Shantel Jackson
During the interview, Dish Nation made reference to the Judiciary Report's exclusive that Shantel has been looking to do a tell all, a story this site broke first, as stated above. IF you read her answer properly, she does not deny the fact she is working on a tell all regarding Mayweather. Much like the Judiciary Report was the first to state Shantel would publicly allege Floyd hit her and one month later she sued him via Gloria Allred for assault and battery.
As I know the music and film industries well, I know who's who and what's going on. As such I was able to write that Shantel is barking up the wrong gold digging tree with rapper Nelly, as he does not have a lot of money, as she wrongly thinks. A few months after, Shantel, who finally realized what I was saying, has sued Floyd trying to regain the lavish lifestyle she once had with him, but partnering up with Nelly in trying to become famous like other chicks have done through reality series like "Love And Hip Hop."
The Judiciary Report is not in favor of Shantel suing Floyd for money. The site was simply ringing the alarm that there is trouble ahead and now that trouble has arrived. The Judiciary Report also does not agree with domestic violence, as stated in several past articles.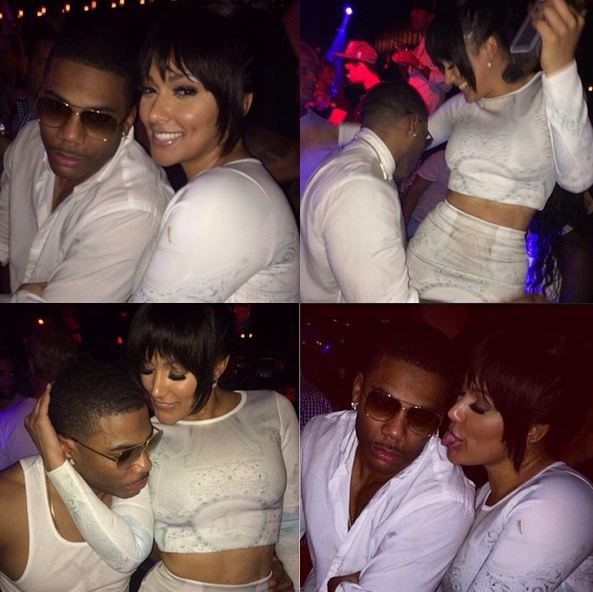 Shantel Jackson and Nelly
At the end of the day, Shantel and Floyd need to work out their differences and move on, as neither of them were right for each other - another item the Judiciary Report had written well over a year ago and now the truth has come out and they see it for themselves. It's funny how sometimes people can see things others in the midst of the situation can't.
Lust for sex, adoration and loyalty (Floyd) and lust for money and fame (Shantel) can mess with people's heads and they end up hurting each other. That's not love. At the end of the day, I hope they both find true love with whomever God intended them to be with.