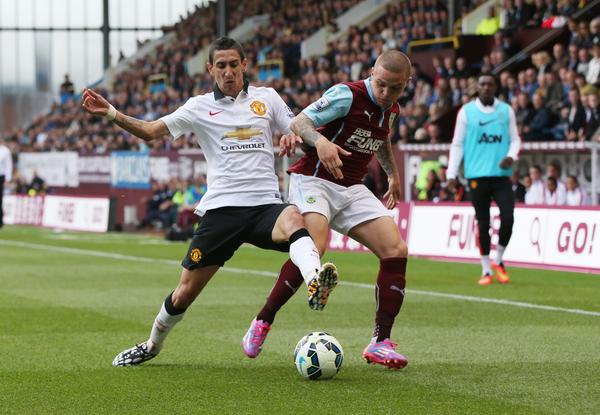 Angel di Maria (left) made his debut for Manchester United against Burnley in a draw
Recently, the beleaguered, former championship winning Manchester United football club in England, signed star Real Madrid footballer, Angel Di Maria, for $100,000,000. Manchester United fans got excited, believing it would return the team to football glory. This past Saturday, Di Maria got suited and booted, made his way unto the pitch…and ended up injured during his first match.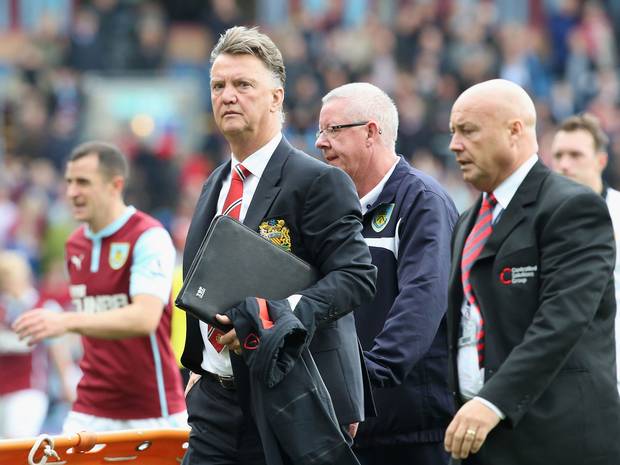 Louis Van Gaal (center)
According to the Telegraph, someone kicked Di Maria in the calf creating the problem and the new manager, Louis Van Gaal, took him off the pitch as a precaution. If I pay you $100,000,000, you could get kicked in the no-no's (crown jewels) and I'm still playing you (LOL). Your spleen could fall out and I would look at the medic and say, "Can't we just slap a bandage on him and get him back in the match."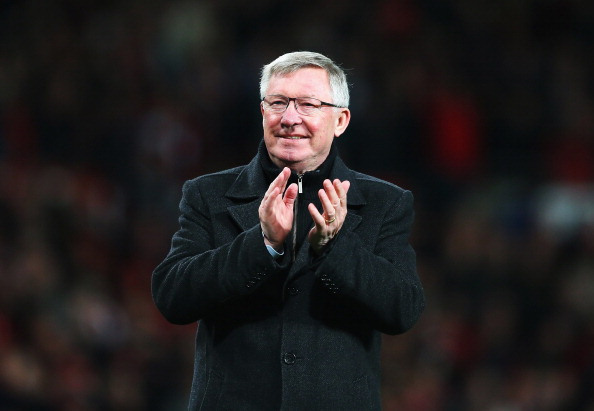 Alex Ferguson
Football trolls on social networking *cough* such as myself, have had a field day at poor Manchester United's expense, as they dominated football for years (yea, we were hating). So, their losing streak is stunning to watch. I joked on Twitter that maybe Di Maria got confused and thought he was signing with reigning champs, Manchester City, not Manchester United. Safe to say he knows now (just teasing).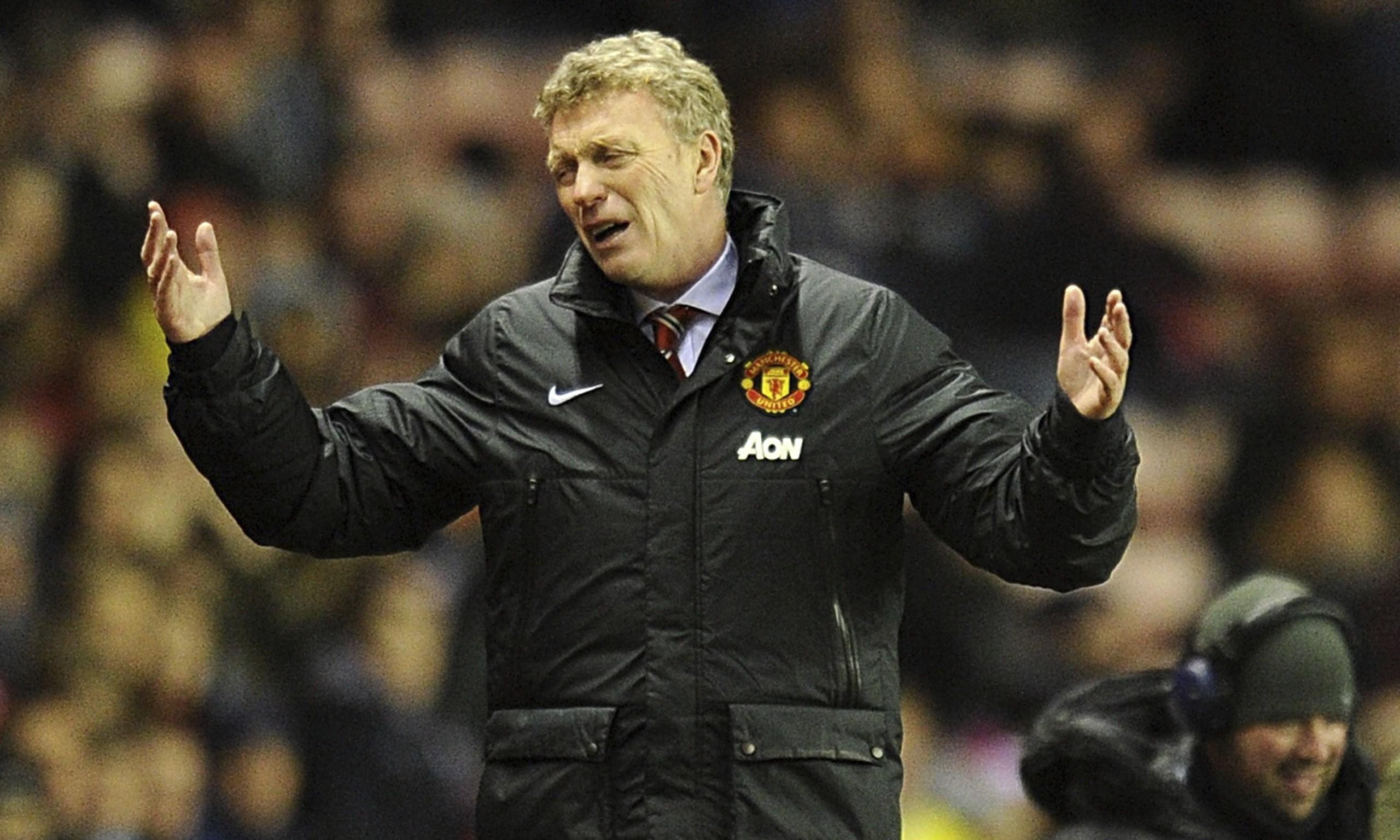 David Moyes
Manchester United went from years of success and confidence under former manager, Sir Alex Ferguson, who retired with the team as number one in the Premier League, to his pessimistic, doubtful successor, David Moyes, telling the squad for nearly a year they will not win (and they played that way and lost).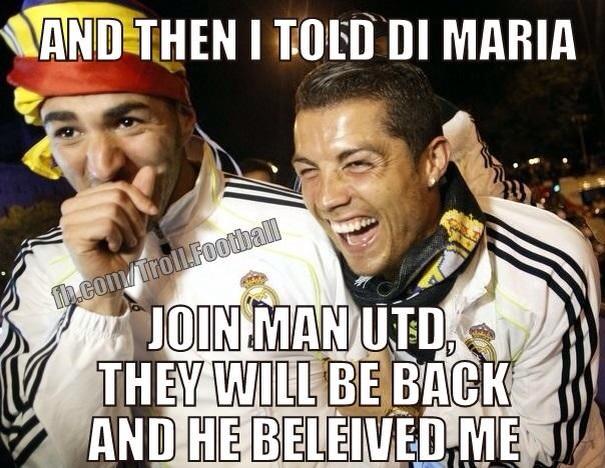 An example of the football troll jokes about Manchester United on social networking. It's all in good fun and people don't mean it in a bad way.
Though he did not mean to do so, Moyes destroyed their confidence. Social media making Moyes and by default the squad the butt of many jokes didn't help Manchester United's confidence either. Spending all the money in the world on footballers without correcting the confidence issue is not going to work.