Somebody's About To Get Their Butt Kicked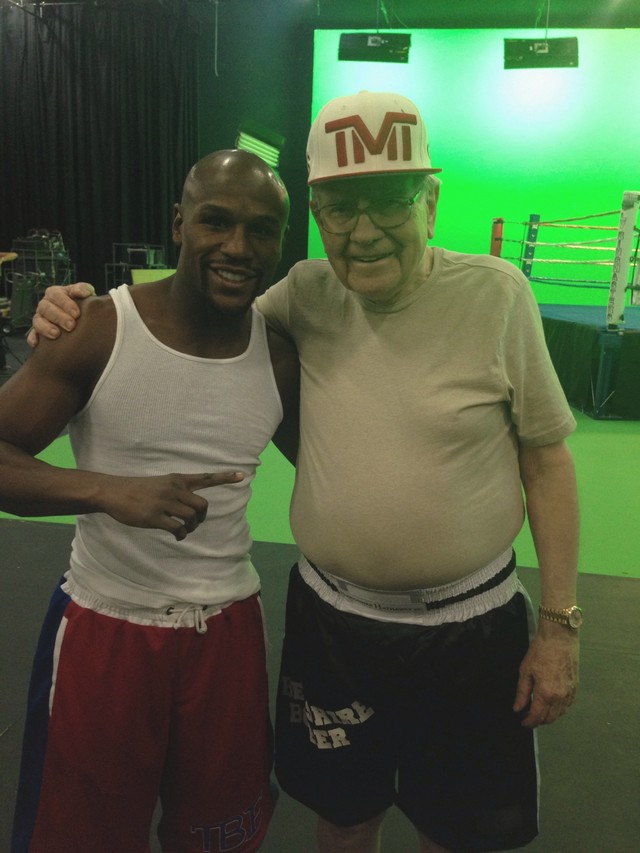 Floyd Mayweather and Warren Buffett
Multi-billionaire financier, Warren Buffett, known in finance circles as the Oracle of Omaha, has joined world champion boxer, Floyd Mayweather's Money Team collective. Buffett visited Mayweather's famous Las Vegas boxing gym recently and posed for humorous photos with the champ that appeared on his social networking pages and also serves as apart of an item in the Business Insider.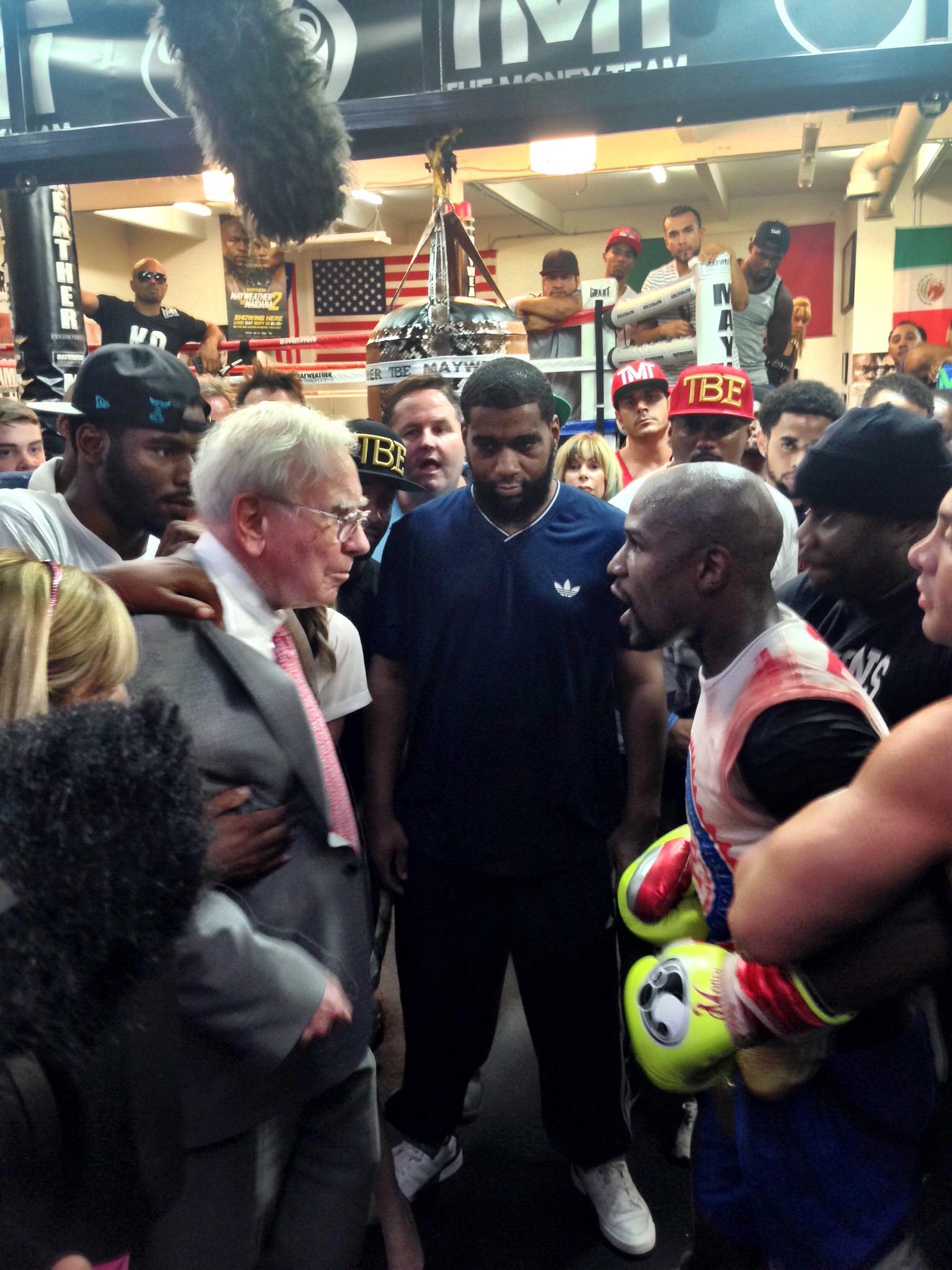 They're ready to rumble!
Buffett does his best badboy pose, jokingly challenging Mayweather to a fight. The fight would last all of two seconds. The Judiciary Report places its vote of confidence with Buffett…that Floyd would kick his butt (just teasing). People, there are a few things I've learned in life: 1.) I once heard a comedian on TV say, "Never fry chicken naked" (haha cause when the oil starts popping...) and 2.) And this is my personal view, never challenge a boxer to a fight (LOL).