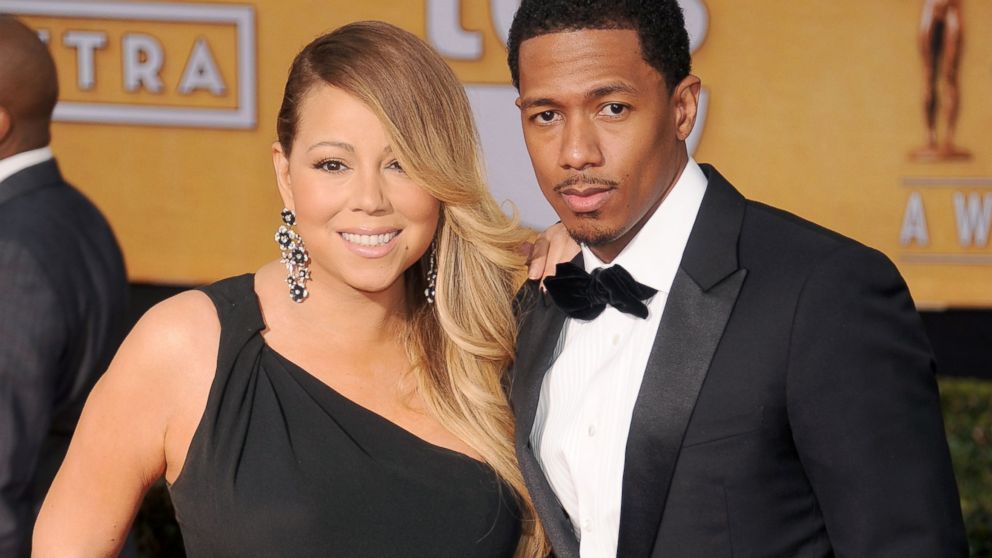 Mariah Carey and Nick Cannon
For weeks reports abounded that singer Mariah Carey, 45 and her husband, comedian Nick Cannon, 33, are headed for divorce after 6-years of marriage. This week Nick Cannon confirmed it by stating, "There is trouble in paradise. We have been living in separate house for a few months." The couple have been living apart and Cannon is being blamed. Cannon is being accused of infidelity, which he denies.
However, according to reports, what torpedoed his marriage was Cannon running his mouth in an interview, regarding his past sexual conquests, such as Christina Milian, Nicole Scherzinger, Selita Ebanks and Kim Kardashian (among others) which "humiliated his wife." Carey is said to be appalled at Cannon's foolish statements during an interview, arrogantly bragging he has bedded many women. Cannon stated during the interview with debauched shock jock Howard Stern, "Are you kidding me this is L.A.? That's the whole purpose of it, you have sex with actresses, singers, models."
Things have not been going well for Carey this year either. Carey's latest CD entitled, "Me. I Am Mariah. The Elusive Chanteuse" (LOL what a haughty and pretentious name for a CD) bombed as well, becoming the worst selling CD of her career, after the Judiciary Report enacted a boycott against it. Some hateful, unbalanced Mariah Carey fans known as "lambs" crazily attacked me on Twitter, spamming me with threats, for asking a simple question in an article about claims by singer Kelly Price that Carey's voice is very damaged and others are helping her sing on CDs.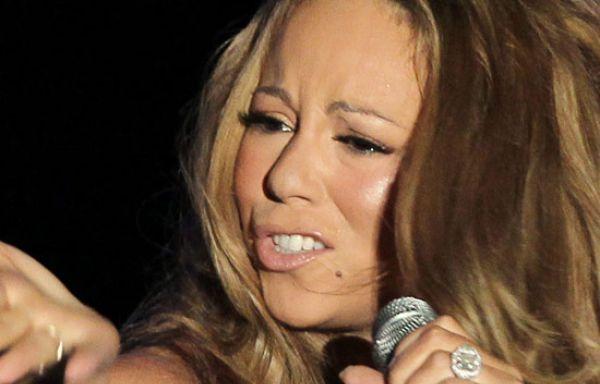 Mariah Carey: shut up Nick!
Carey encourages this craziness from her "lambs" knowing full well they are going around the internet attacking people engaging in the right to free speech, who state anything less than glowing about her. On September 6, 2013, I warned them to stop clogging up my notifications on Twitter with their madness or I'd write a string of articles about her that would create a sales decline for her then forthcoming CD "Me. I Am Mariah. The Elusive Chanteuse."
On
September 6, 2013
I wrote on the Judiciary Report, "I promised on Twitter as long as the spam continues, so will articles on Carey and I will stick to my word (and trust she won't thank them for it). Carey encourages this unbalanced fanaticism in the 'lambs' - who routinely parlay it into attacking different people online that criticize her. They break the law with threats of violence and death. The last singer I went on a writing spree about,
with exclusives
, saw a major, sustained sales decline. Her name is Madonna. I also asked the public to boycott Warner's stock over her and their copyright thefts and during that time said stock price dropped from $27 to $5 per share. My sites reach 5 million readers through main pages, blogs and feeds...".
One year later after the boycott warning, Carey's new CD has bombed in a major way, selling only 103,000 copies after nearly two months of release, which is very bad for a major label artist. I don't know why anyone in their right mind would think provoking unflattering coverage on a website or blog read by millions would help them or their cause in the sales department.