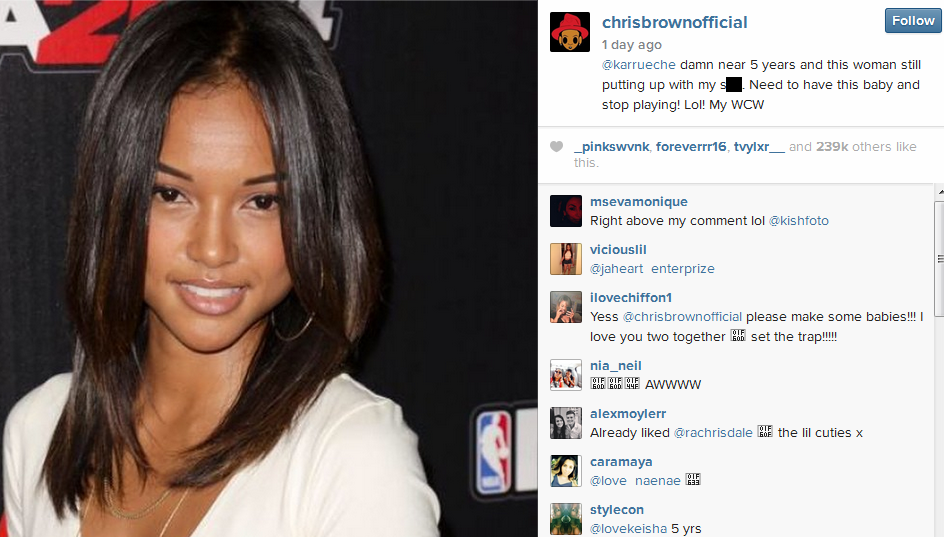 Chris Brown's Instagram page
R&B singer, Chris Brown, posted a comment on the social networking site Instagram, telling his girlfriend of 5--years, Karrueche Tran, that he wants her to have his baby. Brown stated, "Damn near 5 years and this woman still putting up with my s***. Need to have this baby and stop playing! Lol! My WCW." He should marry her first.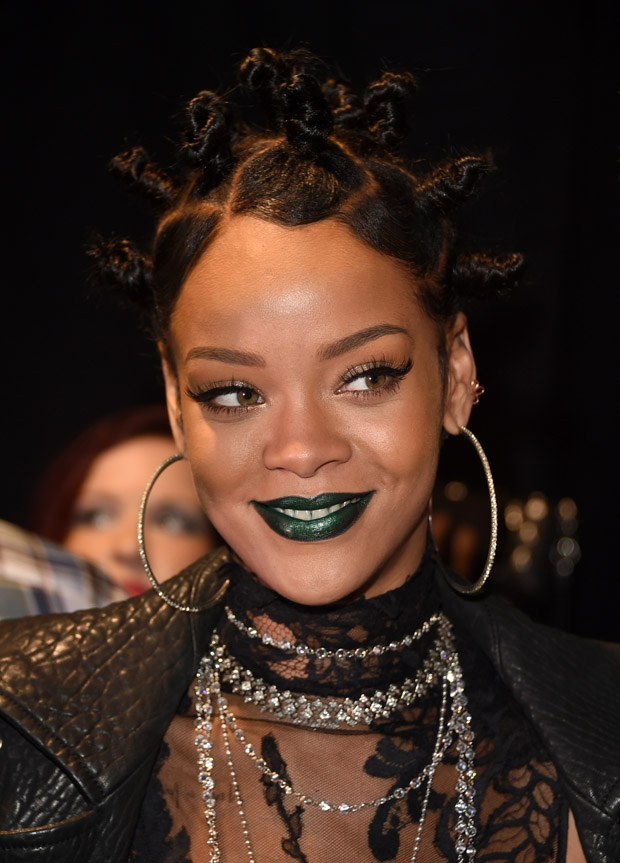 Rihanna
On and off again girlfriend, singer, Rihanna is going to be angry when she reads it, as she is still harboring dreams of a long term relationship with Brown in the future that includes marriage and kids. She famously proclaimed Brown the love of her life during an interview with Oprah Winfrey. During their last reconciliation, Rihanna wanted to marry Brown, but he was not ready. Reading his statement to Tran is going to hit her hard.