Shots Fired!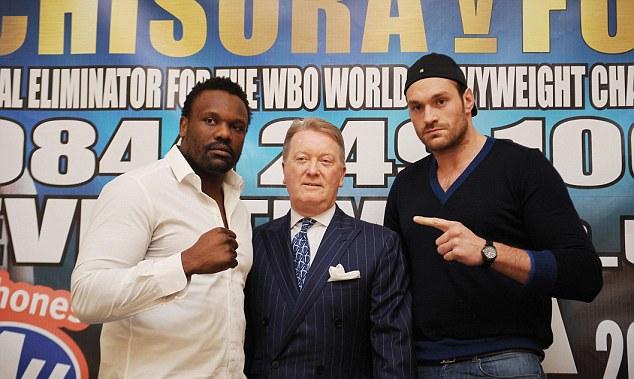 Dereck Chisora (left) and Tyson Fury (right)
Yesterday, boxer Dereck Chisora made an announcement revealing he fractured his hand during sparring and will be unable to fight fellow pugilist, Tyson Fury on July 26, 2014 in Manchester, England. Chisora is seeking a postponement of their rematch, for at least one month.
Fury, who had gained weight, went through an intense and costly training camp in preparation for the fight, which would have netted him a solid pay day. Fury, angry over developments, took to Twitter and ripped Chisora. In a telling tweet, Fury stated he wants to see x-rays of Chisora's broken wrist.
Fury is not the only one who has expressed skepticism. The fight was being promoted by Frank Warren, whose rival, Eddie Hearn tweeted "surprise surprise" then deleted it. As stated yesterday, boxer Anthony Fowler also found it suspect. Chisora has not responded to these claims. In the meantime, Fury is said to be scrambling for a replacement and according to online reports, one will be announced within the next 48 hours. Will it be David Haye? David Price? Maybe even David Beckham (kidding).