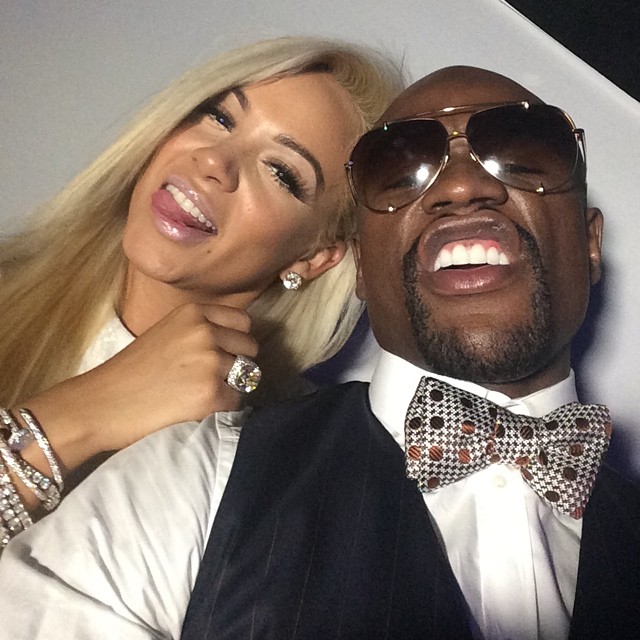 Floyd Mayweather and Doralie Medina
Undefeated lightweight champ, Floyd Mayweather, faced a nasty break-up with ex-fiancé, Shantel Jackson, who aborted his unborn twins and lied to him that she had a miscarriage from stress he imposed on her. Mayweather dumped Jackson over this conduct.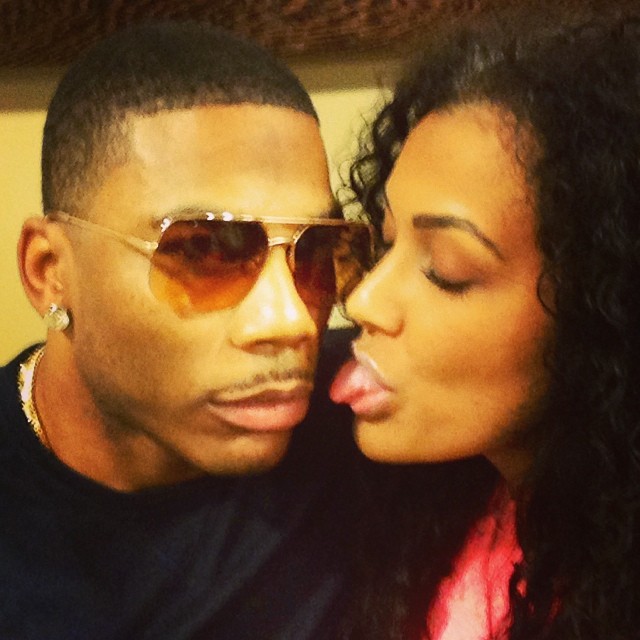 Nelly and Shantel Jackson (this picture was clearly posted to annoy Floyd Mayweather)
Jackson is now dating rapper, Nelly, the former longtime boyfriend of singer/songwriter Ashanti. Jackson posted a picture of herself with Nelly to her Instagram page that certainly didn't look platonic. However, a week ago some of Jackson's Instagram comments were from people criticizing Nelly for not posting pictures of her with him on his Instagram page.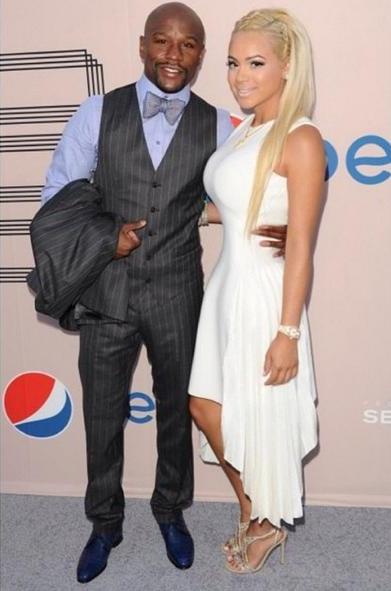 Mayweather is now dating his masseuse, Doralie "Bad" Medina and has been lavishing gifts on her. Mayweather took Medina on a shopping spree in Los Angeles last month. This month he purchase a Rolls Royce for her birthday and surprised her with it over the internet.