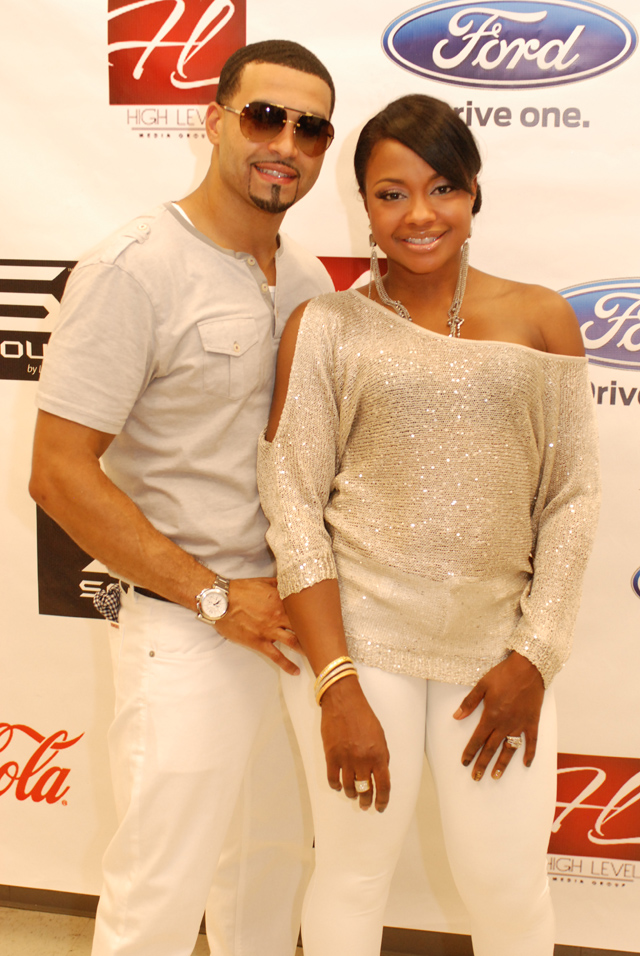 Apollo Nida and Phaedra Parks
"Real Housewives Of Atlanta" reality star, Apollo Nida, has been sentenced to 8-years in federal prison for engaging in an elaborate, multi-million dollar fraud and theft scheme that defrauded retired people.
Originally, Nida was facing 30-years in prison, but reportedly snitched on others for a reduced sentence. Nida is married to Atlanta lawyer and reality TV co-star, Phaedra Parks. The couple have two young children. Nida's co-conspirator insists Parks knew about the fraud scheme.
Nida was in prison previously for financial fraud in a auto theft ring. His former co-conspirator insisted then as well that Parks knew about the scheme and ran it. These accusations resulted in a lawsuit for defamation.
Nida's story should serve as a cautionary tale. His wife was earning a decent living and tried to help him have his own career as a personal trainer, then a reality star. However, Nida wanted untold millions he was not entitled to and greed consumed him, becoming his downfall.
People should satisfy with what they have and work hard to get the things they want. There are no shortcuts in life. It may seem to work at first, but things always catch up with people. Do things the right way.