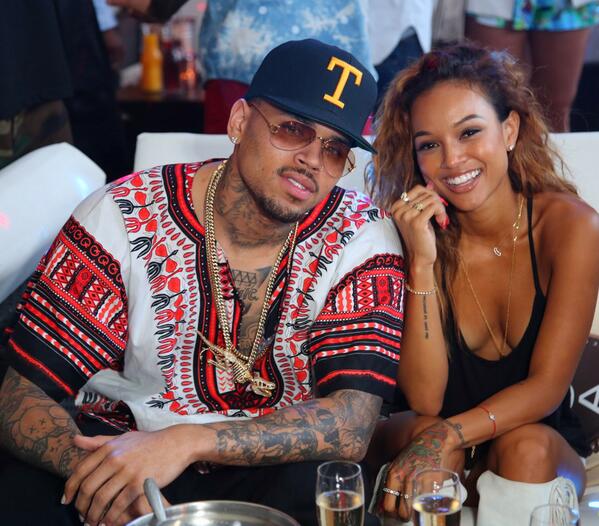 Chris Brown and Karrueche Tran
After a spat over things going on in his career and personal life, including people he has been associating with and not committing to girlfriend, Karrueche Tran, singer Chris Brown has reunited with the model. The two had a spat and ended up unfollowing each other and deleting pictures from their social networking pages.
However, last night the couple made an appearance together. Brown and Tran have broken up and reunited several times before. Their relationship has been under a lot of strain with his legal troubles and career issues, regarding industry enemies. Brown is facing trial in Washington over an assault case that prosecutors are labeling a probation violation.