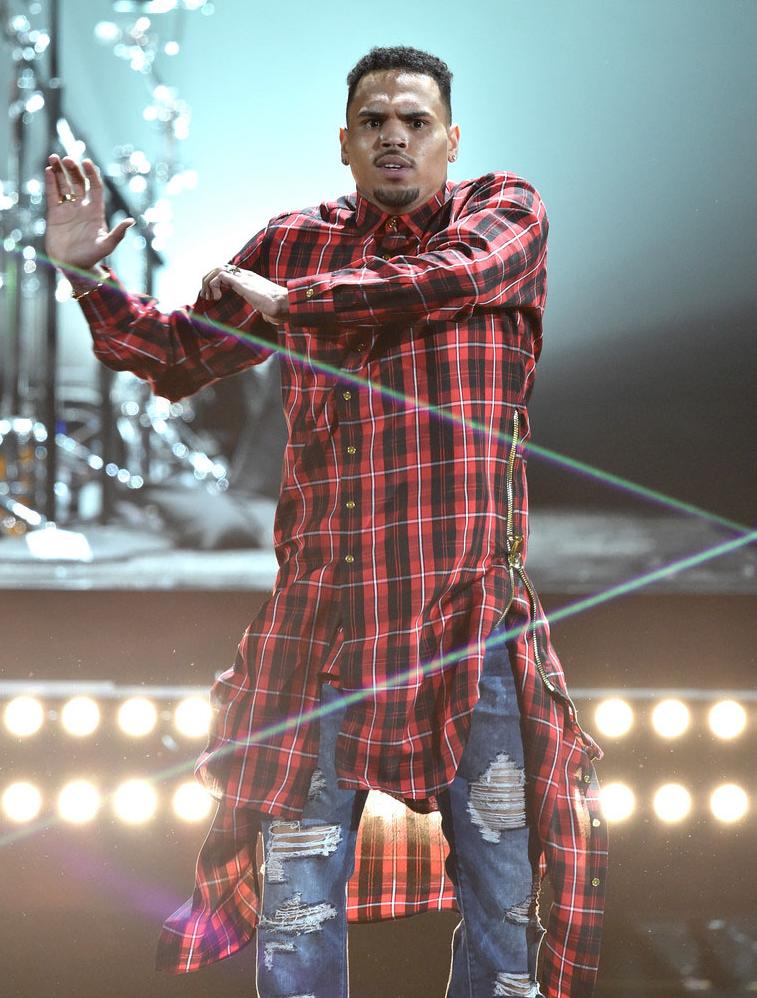 Chris Brown
R&B singer Chris Brown was recently released from jail and some of his friends and industry business associates are once again showing they are not a good influence. After the BET Awards, they offered him drinks at a party and Brown, who had been in rehab for anger management and substance abuse issues, had been clean for months, so his system was hit very hard by the reintroduction of alcohol, having less of a tolerance for it.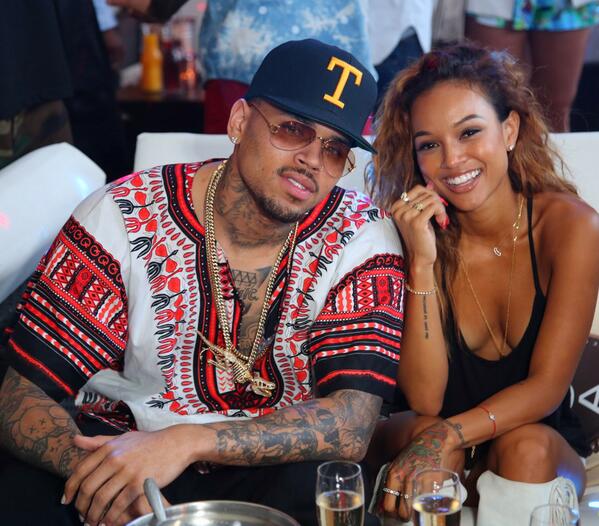 Chris Brown and Karrueche Tran
You claim to be his friends and know his situation, yet offered him drinks (it's not that they are trying to sabotage him, but industry people think sharing is caring in that way, so if they are having a drink or spliff, they offer it to others as well). I would never offer an alcoholic drink to a friend who is on probation and struggling with substance abuse issues, as it can act as a gateway to stronger substances. Brown's bodyguard and friends had to help him to his car as a result of having been offered alcohol fresh out of rehab and jail, which TMZ pounced on in an article labeling him drunk for the world to see.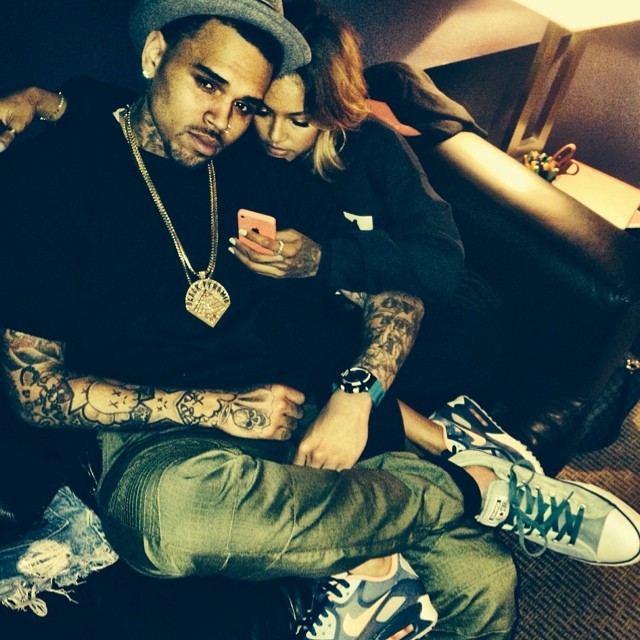 Karrueche Tran is not happy about certain people Brown is hanging out with and voiced that opinion to him
Brown's friends in the Bloods street gang have offered him protection from certain Hollywood criminals, who have been threatening, stalking and harassing him. He should not espouse support for them online/publicly, as he did, which TMZ pounced on, as he is on probation. The respective prosecutors offices in Washington and Los Angeles are watching him, his social networking sites and that of his on and off girlfriend, Karrueche Tran, as well as the main blogs, such as TMZ (among others). Prosecutors and lawyers routinely use blog sites for information and evidence in cases.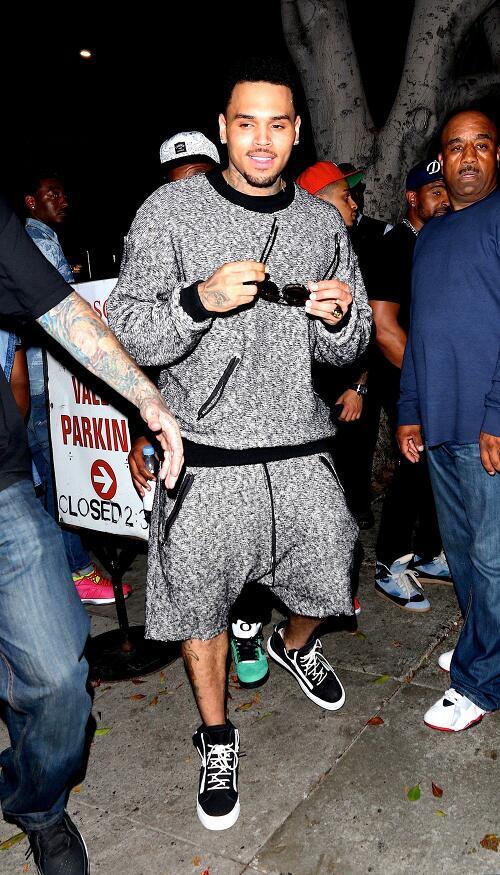 Chris Brown
If Brown is to navigate himself out of legal trouble, he is going to have to lay low in his private time and stay away from certain people and influences. Many stars have fled Los Angeles for that reason, because it is so easy to get into trouble living in the heart of Hollywood. Trouble will find you there. Even the little time I spent out in Los Angeles, trouble and temptation found me out there, but I resisted. So I can see and understand how people get into trouble and state it is best to avoid certain situations.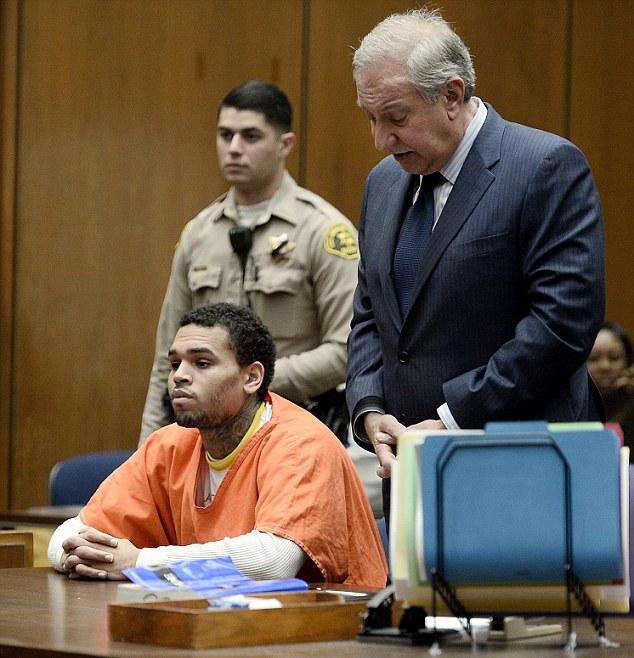 Chris Brown and Mark Geragos
Brown and jail do not agree. He was upset, angry and depressed in there. He is going to have to shed a few friends and keep more of his personal life to himself, lest they cause him problems and or it be used against him in court. Brown's lawyer Mark Geragos has warned him of situations to avoid for the sake of his freedom and he must listen to him, as there is only so much a lawyer can do in court after a while, when the government has stacks of printouts from websites and blogs. Clean up your social networking pages, be careful what you put on them and avoid certain people, places and situations.