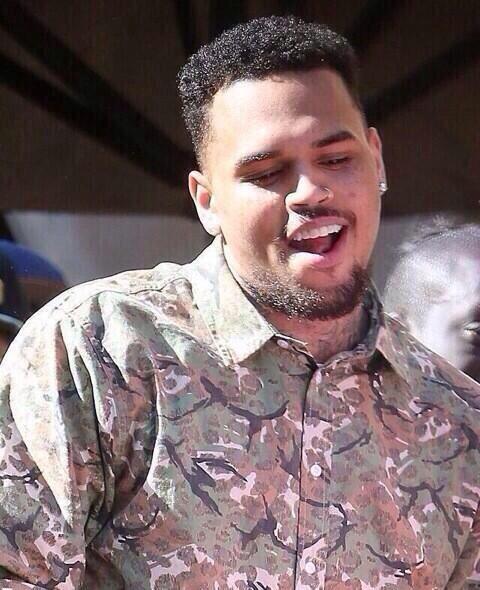 Chris Brown after he was released from jail this month
Yesterday the website TMZ reported Chris Brown has signed a deal to sell his Hollywood Hills mansion and his West Hollywood condominium, both located in Los Angeles, California. This spells more bad news for his ex-girlfriend Rihanna, who moved into Brown's Hollywood Hills neighborhood, hoping for a reconciliation (
Rihanna Buys House In Chris Brown's Neighborhood To Be Close To Him

Confirming This Site's Previous Claim
). However, immediately upon his release from jail, in connection with a probation violation stemming from an alteration between Rihanna and Brown in 2009, the singer moved to the San Fernando Valley, namely Encino.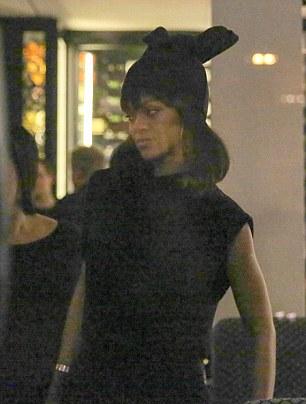 What Rihanna probably looked like when she heard Chris brown moved out of his neighborhood she moved into (LOL)
The Daily Mail initially reported Rihanna bought a house in the Hollywood Hills, which is in Brown's neighborhood, but the Mirror is reporting she is renting the property. The question is will Rihanna pull up stakes and move to Encino to be near the self-professed love of her life, Brown, who has moved on with pretty model Karrueche Tran.
STORY SOURCE

Chris Brown Dumps Graffiti Home and Condo
6/16/2014 10:15 AM - Chris Brown is free ... free at last ... because he finally dumped two properties he's been trying to unload -- including his notorious and hated graffiti monster house in the Hollywood Hills. Real estate sources tell us ... the HH home is in escrow ... for $1.79 mil. We're told he also just sold a penthouse condo in West Hollywood that's been on the market for 2 years...Chris bought the 3-BR crib for $1.5M in 2011 ... with real estate fees, he'll be lucky to break even. As for the WeHo condo ... Brown bought it for $1.6 in 2011 and sold it for the same price...
http://www.tmz.com