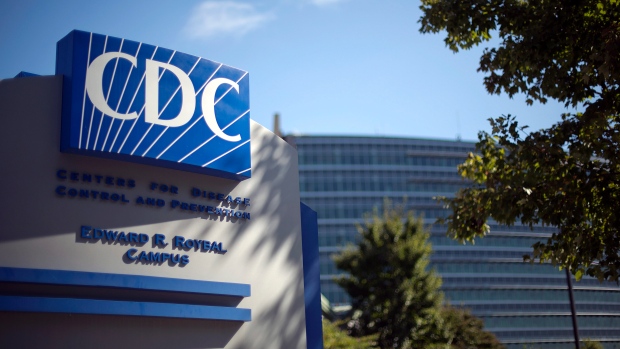 Center For Disease Control
This week, a crisis erupted as 75 scientists and 9 additional employees of the Center for Disease Control (CDC) in Atlanta, were accidentally exposed to anthrax, via a live sample, due to lax safety procedures and protocols. The incident occurred in a bioterrorism lab at the CDC. The employees are now being medically monitored. Select employees have been administered a course of antibiotics, while others were given the anthrax vaccine.
STORY SOURCE
Anthrax exposure sparks new scrutiny over CDC safety
Jun 20, 2014 12:16 PM ET - The Centers for Disease Control and Prevention in Atlanta, Ga., says as many as 84 of its staff in Atlanta may have been accidentally exposed to dangerous anthrax bacteria. As many as 84 scientists and staff may have been exposed to live anthrax bacteria after researchers failed to follow safety procedures, the U.S. government said Friday.

The Centers for Disease Control and Prevention (CDC) announced Thursday that at least 75 people had been affected, prompting an investigation by federal authorities. CDC spokesman Benjamin Haynes said in an email on Friday that the number has increased to 84 potential exposures.
As of early Friday, 32 staff members were taking the powerful antibiotic ciprofloxacin, or Cipro, and 20 were taking another antibiotic called doxycycline, Haynes said in a statement.

CDC Anthrax In addition, as many as 27 people were getting the anthrax vaccine to prevent infection. No illnesses have been reported, but the agency expects the number of possible exposures to rise as more people step forward now that news of the anthrax scare is public.
The safety breach, which originated in the CDC's bioterror lab, raised new concerns about the way laboratories around the world conduct research into the deadliest known pathogens, from anthrax to Ebola and avian flu. The CDC has already faced repeated scrutiny over security lapses and mechanical malfunctions at some of its labs dating back to at least 2007.

The CDC said it will cede control of the investigation to the U.S. Department of Agriculture "to avoid potential conflicts of interest." U.S. President Barack Obama was briefed on the matter on Friday by his homeland security and counterterrorism adviser, Lisa Monaco, the White House said. The incident also is drawing scrutiny from Congress about whether the CDC has the appropriate safety procedures in place to protect federal employees from contamination.
A week ago, on Friday the 13th, bioterrorism researchers at the CDC discovered they had mistakenly sent live anthrax bacteria out to fellow scientists in two lower-security clearance labs at the agency, instead of what they thought were harmless samples of the deadly pathogen.