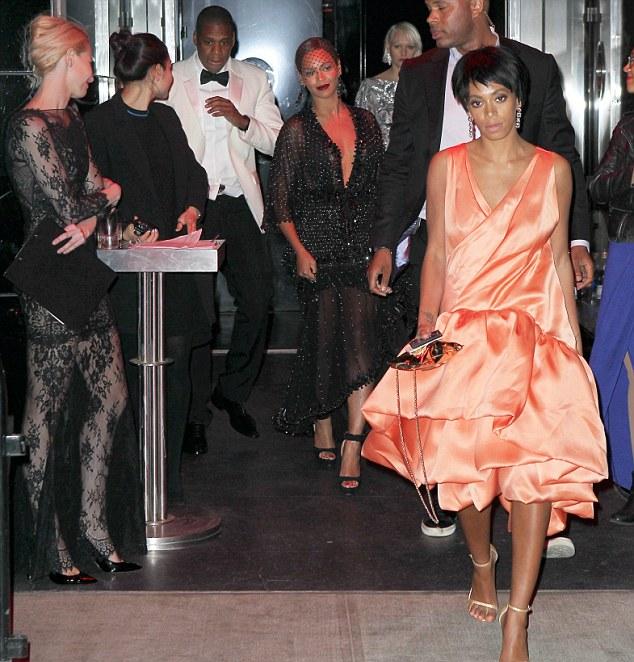 Beyonce, Jay-Z and Solange leaving the elevator after the fight
As rapper Jay Z and his wife, singer Beyonce, see their sales and overall brands implode after a elevator fight with sister Solange, one person is set to benefit from the scandal. Solange is planning a career comeback around the sensational scandal that has wrecked the image and sales of her brother-in-law Jay Z. Solange has released a few CDs over the years, but none of them were hits. However, with the attention her elevator beatdown of Jay Z sparked, she is rushing to get material out to the public, due to the renewed interest.
Meanwhile, I was informed despite public claims, Jay Z has not forgiven Solange and is furious over what the fight has done to his image, as it has made him a global laughingstock and the butt of jokes and memes around the world. Everyone's taking potshots at Jay Z. One blog joked this week that Jay Z is the victim of "elder abuse" by Solange and Beyonce, who agreed and left with her sister after she kicked up and slapped up the rapper. Jay Z's image is gone and in rap image is everything.