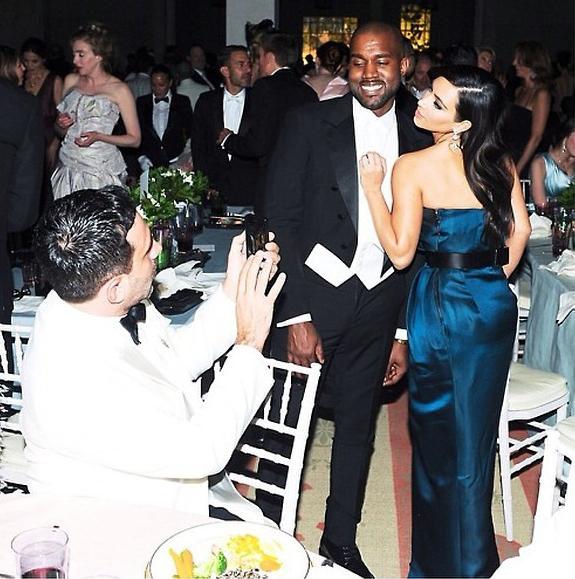 Kanye West and Kim Kardashian
Reality star Kim Kardashian got married. If it feels like déjà vu, as in she's done this (and many men) already, it is, as this is her third wedding. Kardashian's previous marriage lasted all of two and a half months. Kardashian's latest sucker, I mean husband, is contentious, irritating rapper Kanye West. The two have a lovely daughter together, North West (not to be confused with the airline).
The couple's pre-wedding party took place in France and the actual nuptials were exchanged in Italy in front of family and friends…and of course the cameras. Kardashian does nothing without a camera present. Sadly, Kardashian's ex-boyfriend, Ray J, who made and sold a sex tape of her, didn't crash her wedding to Kanye (I want my $20 back Ray J - a deal's a deal! I'm kidding).
However, there was another problem. Kim's brother, Rob Kardashian, fled the wedding festivities in France, booking a plane ticket back to America. He fell out with his family while he was there. He reportedly didn't want to take pictures over his significant weight gain. Rob is retaining a lot of water in his face, which is often indicative of taking some form of medication (or excessive alcohol consumption).
Maybe Kardashian has a health problem. Either way, a good colonic, as well as eliminating carbs and unnatural sugar sources for at least a month should help. Sad he didn't go to the wedding, though, as that's his family (I almost feel sorry for Rob - dude you're related to Kanye now. I'm so sorry for you LOL).