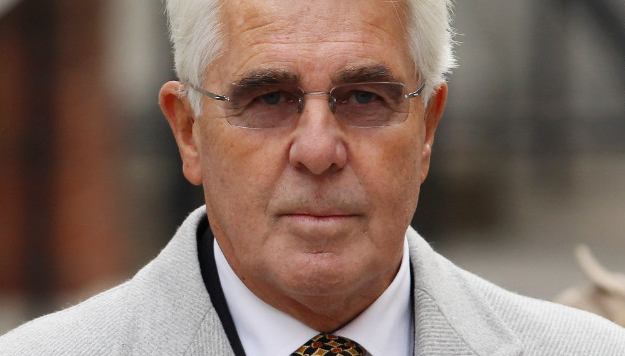 Max Clifford
He was one of the top publicists in the world, making lucrative deals for people selling unsavory stories on celebrities and politicians, in acts that invaded their privacy and betrayed their trust. Now he's going to be an inmate. Famous publicist, Max Clifford, has been sentenced to 8-years in prison for having sex with underage girls, as young as 12-years of age. Compelling testimony from victims put the millionaire behind bars in a case that was well prosecuted.
It is alleged in some instances, females were told sex with Clifford was the only way he would make the famous in the entertainment industry. Clifford brings to mind Lou Pearlman, the former manager behind then teen music stars the Backstreet Boys, NSYNC, O-Town and Aaron Carter. There were allegations of sexual abuse of underage teen boys, who were allegedly told they had to have sex with Pearlman if they wanted to be stars. One young hopeful was aghast when he asked Pearlman what he would have to do to become a star and Pearlman allegedly responded by opening his robe, revealing his penis and informed the underage teen boy he would have to perform oral sex on him.
The FBI never nabbed Pearlman for these crimes, though it was widely alleged he molested Aaron Carter and two of the Backstreet Boys when they were underage. However, Florida police were able to arrest Pearlman for financial fraud via a type of ponzi scheme he was running from his Orlando, Florida office. Pearlman was sentenced to 15-years in prison and is currently behind bars.