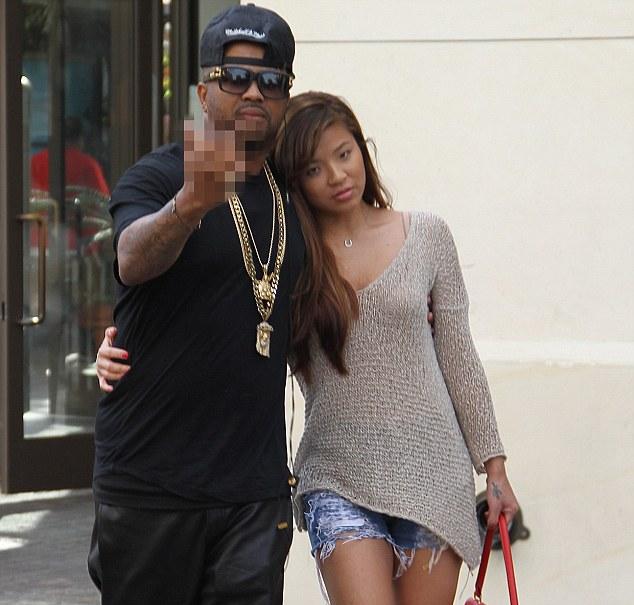 The Dream and then girlfriend Lydia Nam
Music producer and rapper, The Dream, real name Terrius Nash, was arrested by police for beating up his pregnant ex-girlfriend, Lydia Nam. Police detained the so-called music producer in New York. He has been charged with two felonies and three misdemeanors for punching, kicking and strangling Nam, who was pregnant with his son. Nam telephoned police to report she was attacked by the rage filled entertainer.
Dream was married to singers Christina Milian and Niveah, neither of whom he treated well. Chronic copyright infringer Dream, even bragged in one incident on videotape that he was on his way to have sex with Rihanna, who was dating Chris Brown at the time. Rihanna and the Dream have stolen copyrighted music for work they did together.