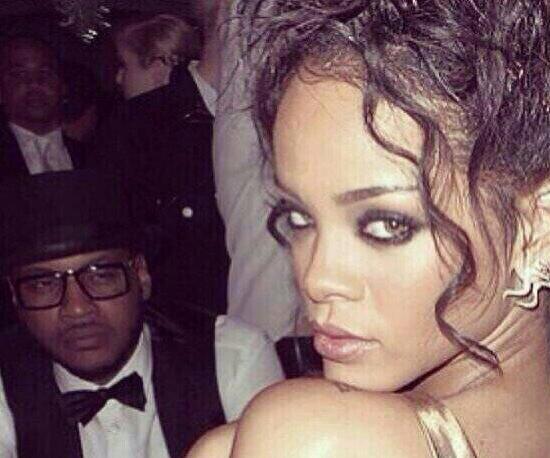 Carmelo Anthony (left) Rihanna (right)
People on social networking are commenting on a photo from the Met Gala in New York, featuring singer music model, Rihanna, hamming it up for the cameras, while New York Knicks basketball player, Carmelo Anthony, looked on at her with utter contempt. Anthony was glaring at Rihanna in disgust with many online laughing while asking why.
Rihanna went on a ridiculous, irrational tirade against the entire Knicks team, all because of a perceived slight from Smith. Rihanna stated, "F**k you and your wack a*s team" which was mean and wrong. The Miami Heat have been my favorite since their inception, but the Knicks are a good team as well. I've followed their progress as well since Patrick Ewing days.