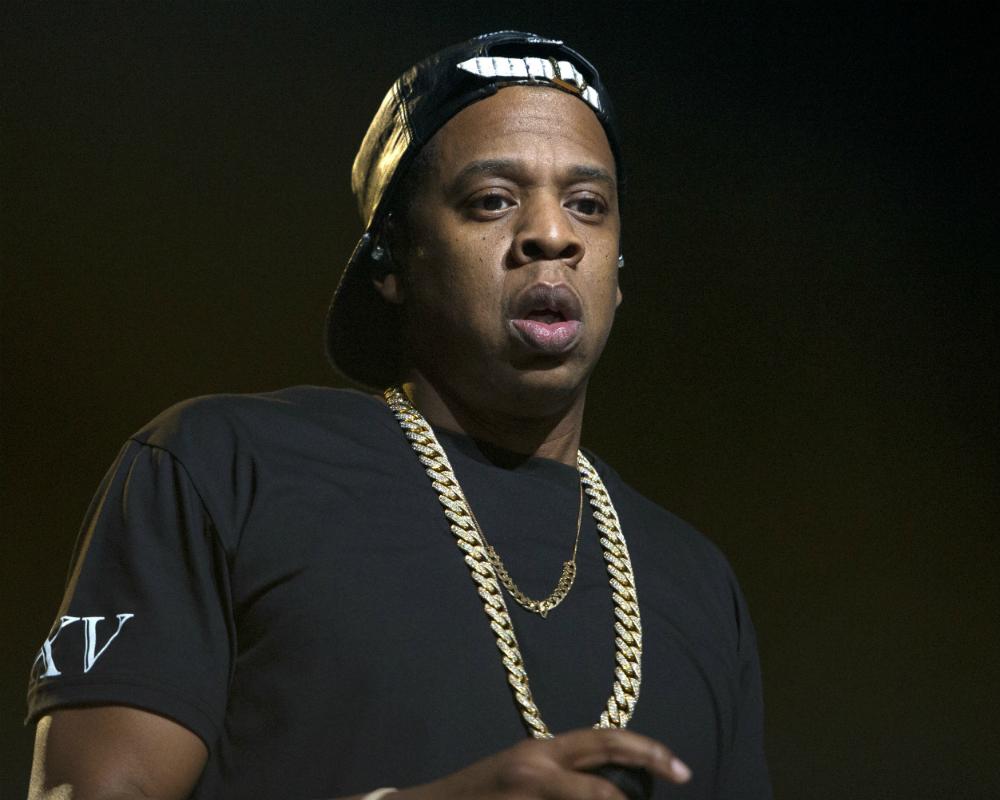 Jay-Z
"The Kabbalah Center's aim in targeting professional athletes is twofold. Their goal is to also lure them away from their current managers, agents and promoters, to whom they are contractually obligated, which is unethical, to enable the cult to financially exploit their careers. The Kabbalah Center then takes over their careers, when they know absolutely nothing about sports management, filling these athletes heads with mumbo jumbo and crazy cult practices, destroying their peace of mind and mental stability. They are experimenting with professional athletes careers and to their detriment, while causing problems in their respective genres of sport.
Sports managers, agents and promoters need to protect their athletes from this cult. Athletes also need to be very wary of this cult. They are known for criminally spying on their members and people they target for exploitation via criminally commissioned phone hacking, computer hacking, email hacking, wiretapping and stalking."
A month later, on March 10, 2014, mainstream publication Forbes magazine covered the topic of Jay-Z unethically and illegally poaching athletes from actual sports agents. The article goes into great detail regarding the illegality of Jay-Z's conduct. As stated on the site previously, Jay-Z, Madonna and other Kabbalah Center members have been
infringing my copyrights
. Among the items they stole was a business plan for a entertainment and sports management agency. However, my business plan called for finding and nurturing undiscovered entertainment and sports talent, not illegally and unethically poaching established stars from other agencies.
But as everything Jay-Z and co does is stolen and he is currently in court now for everything from copyright infringement to trademark infringement, he is a fraud pretending to be a businessman. He steals things he doesn't understand and does not have the mental capacity to correctly execute, resulting in disaster and corporate collapse. Most of Jay-Z's so-called businesses have been shuttered.
Regarding the rip off sports agency Roc Nation Sports, you also have a situation where uneducated, ignorant wannabe agent/manager, Jay-Z, is also trying to play coach and undermining what real coaches are telling their athletes. This is no good. What will happen is championships and titles will be lost by teams as well as athletes in individual sports listening to Jay-Z. Not to mention, millions of dollars will be lost as well by athletes whose careers he is experimenting with while pretending to be a sports agent. When the problem becomes evident to teams, his athletes could end up getting benched and or dropped for listening to what he is stating whilst trying to play coach.
In short, athletes should go with people who know what they are doing, not some crackpot cult member and his cohorts making up stuff as they go along, while experimenting with your careers.
Jay-Z could care less about these athletes careers. His conduct is rooted in greed. The blogosphere slammed Jay-Z for being upset with Lebron James for coming to the Miami Heat, rather than the Nets, a team the rapper had a small stake in, owning less than one percent of the shares (never mind he told the world he owned the team, when he didn't and was eventually pushed out by a billionaire owner). The Nets could not provide the tactical support James needed to win championships.
If Jay-Z knows anything about basketball, he had to have known this, yet wanted him on the team anyway in what would have been the wrong move from the Cavaliers. Judiciary Report articles encouraged James to come to Miami and it worked out well for him, as he's won two championships thus far.
STORY SOURCE
RELATED ARTICLE