Look Away Rihanna
Yesterday, singer Chris Brown sent his fans a message from jail stating thanks for the support, as his new song "Loyal" has been going up the charts. The video for "Loyal" has 15,000,000 views on YouTube in a matter of a few short days. The message was relayed via an Instagram video posted by girlfriend Karrueche Tran, who spoke to him over the phone and recorded the exchange. The message also featured Brown telling Tran "I love you" which is sure to gall on and off again girlfriend Rihanna, who is not over him.
TMZ had been stating Brown and Tran had broken up. The couple have been experiencing relationship problems. However, as I stated on Twitter two weeks ago, "That relationship is not over." This message will come as a blow to singer Rihanna, who has been harassing Tran, getting her locked out of public places and subtweeting the life out of the poor woman on Twitter, adding even more subliminal insults on Instagram.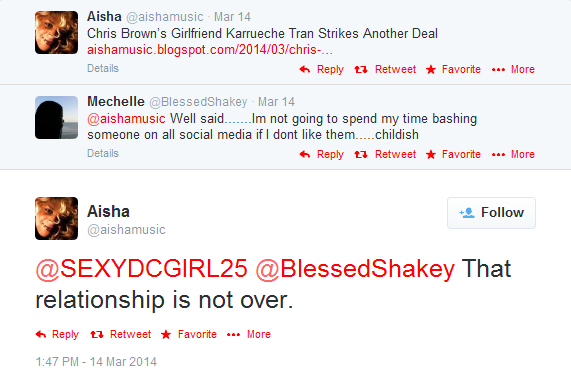 Item I tweeted two weeks ago regarding Chris Brown and Karrueche Tran
Brown has bigger problems in the interim. His lawyer Mark Geragos is moving to have the Washington assault case against him dismissed, after local man Parker Adams called police claiming assault. Brown did not hit Adams, which the latter stated in the presence of a Secret Service agent, but it has not stopped him from demanding millions from the singer in a lawsuit.
Brown has many expenses related to million dollar homes, cars, legal fees, production company bills, as well as insurance, taxes and maintenance on his assets. To give Adams a huge sum of money, amounting to seven figures, over what the complainant stated the singer did not do, is going to eat into Brown's budget.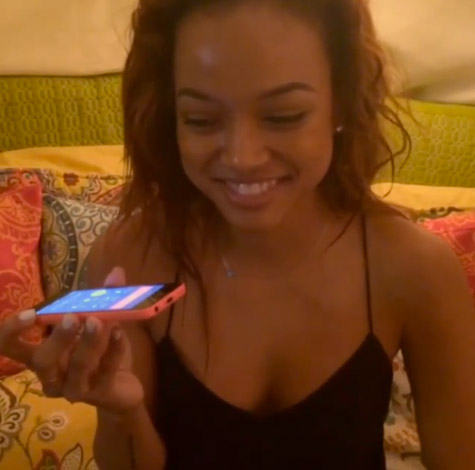 Karrueche Tran happy to hear from Chris Brown
No one wants to give another a seven figure sum under such circumstances, when the complainant trespassed and engaged in harassment. However, if the Washington case is not dismissed or settled, Brown could face further jail time, risking it with a juror, who may judge him on the Rihanna domestic violence incident, rather than the facts of this new case.