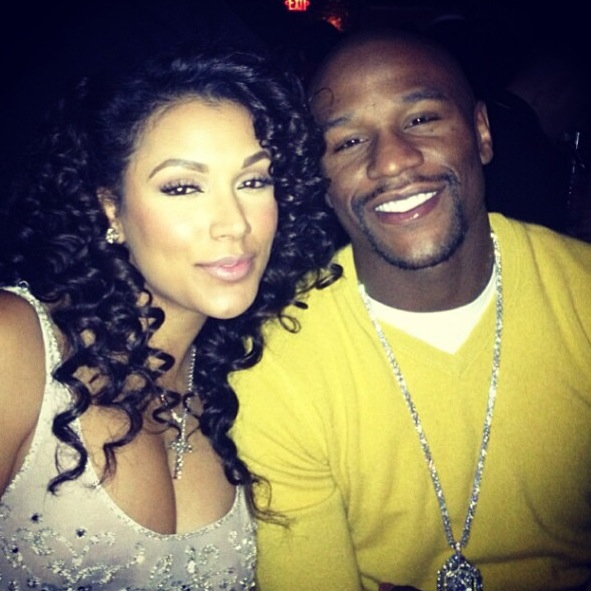 Shantel Jackson and Floyd Mayweather before they broke up
The Judiciary Report received a tip regarding champion boxer Floyd Mayweather and his freshly dumped ex-fiancée, Shantel Jackson. The tip revealed that for all Jackson's demands about Mayweather being faithful, when she herself was not, she wants him back. I was informed she's trying to find a way back to him, though she pretended on social media that she's glad to be rid of Mayweather, after he dropped her.
The negative publicity of being dumped under embarrassing terms by the boxer, who is the highest paid athlete in the world, while having to scrape together money to get by, via selling things she took from his home, has been a humbling and humiliating experience. Jackson is upset that websites and blogs have been documenting her downgrade and downsizing in what has become a comedy of errors. When she was Mayweather, people treated Jackson with respect and deference. Now people are making fun of her and treating her like everyone else.
Unbeknownst to her, certain men tried to bed her (and one of them did) so they could brag they had sex with Mayweather's girl. For her to demand fidelity from Mayweather when she was not faithful is hypocritical. Being faithful is always best, but she demanded something she did not give. It was due to pride, not love.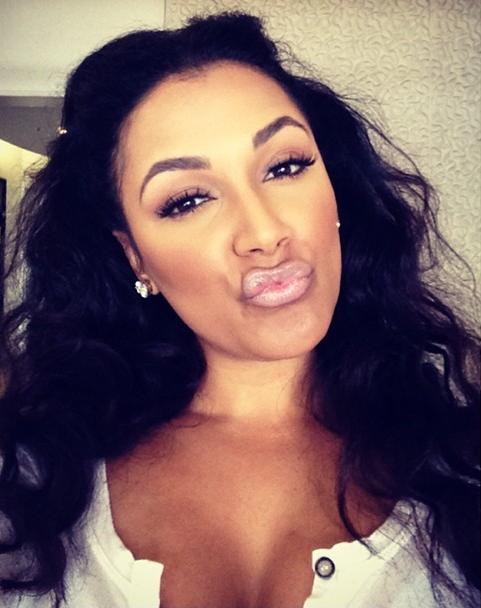 The look Shantel Jackson probably had when Mayweather repossessed her Bentley and jewelry, while blogs and his side chicks made jokes about it
Gold digging Jackson didn't really love the boxer, but due to their long engagement and the fact she was so desperate for his money, she legally changed her last name to Mayweather without the benefit of being his wife, hoping it would lead to marriage. Jackson was exposed to the finer things in life, due to being with Mayweather and became very accustomed to that luxury lifestyle. However, she cruelly goaded and taunted the mother of three of his children, Josie Harris. She didn't deserve that from Jackson or anyone else, as she is raising his kids and was rightfully his fiancée before Jackson came along.
Say what you will about Mayweather, but he doesn't deserve to be financially exploited, as he has been good to many people in his circle and charities as well. Mayweather earned his money. She didn't.
Now Jackson is struggling in financial straits and trying to find another rich boyfriend, while Mayweather continues to shop to his heart's content, buying a $1,000,000 watch of Russian cut diamonds. He recently bought his mother a Mercedes Benz as well. Mayweather is currently in training camp preparing for his May 3, 2014 fight against challenger Marcos Maidana. Reports indicate Maidana is being drug tested for the bout, as requested by Mayweather.
At the end of the day Jackson serves as another example that women should not try to go through life getting by on their looks. Develop your mind and soul. Do something honest, pure and real for yourself.