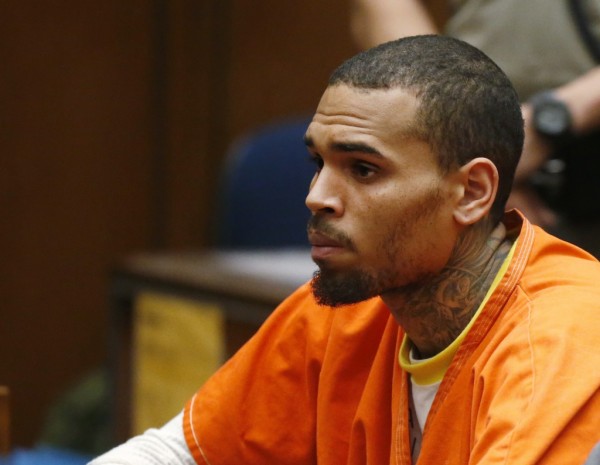 Chris Brown
R&B singer Chris Brown was handed a legal blow this week. Due to his bodyguard, Chris Hollosy, being found guilty of assault in an incident where he punched a man, Parker Adams, to prevent him from boarding his tour bus and was found guilty, the star's trial is being delayed. The delay is due Hollosy appealing his conviction (both men are being tried separately for the same incident).
The case would proceed at a faster pace if Hollosy would testify in Brown's case, but as prosecutors refuse to grant him immunity, the bodyguard has declined. The prosecutors are making their point clear, they want Brown locked up as long as possible between before, between and after trial.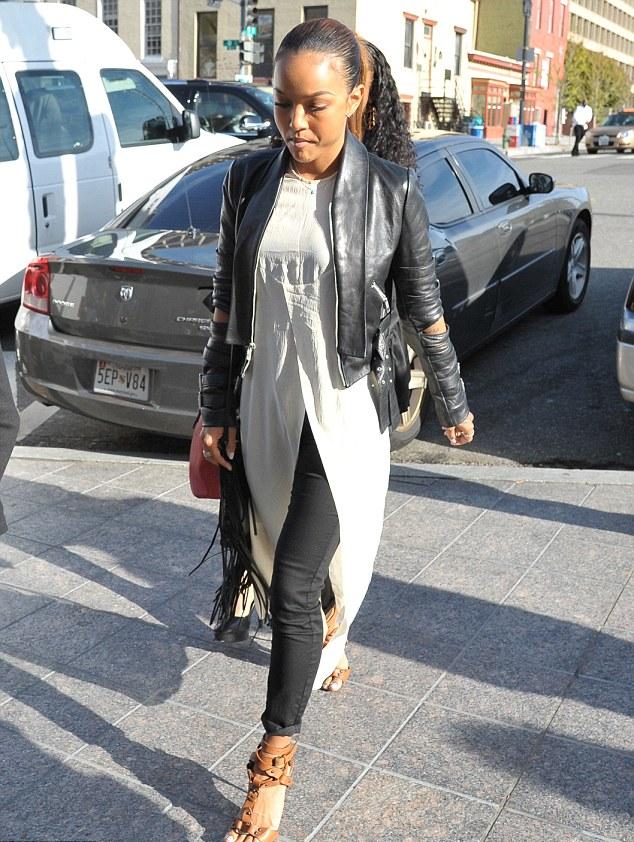 Chris Brown's girlfriend Karrueche Tran
One of Brown's lawyers stated the trial process could end up taking 6-months, while prosecutors are estimating 1-year. In short, they want Brown locked up for a while. The Huffington Post stated, "A lawyer for Brown said in court Wednesday that could take at least six months. Prosecutors have said it could take a year. No new trial date for Brown was set."
Brown is due back in Los Angeles for a probation violation hearing in the Rihanna domestic violence case, via a long 4-5 day plane ride on Con Air, the airplane service operated by the government, used to transport inmates to various courts around the country to stand trial. Brown will once again be shackled/chained for the duration of the trip.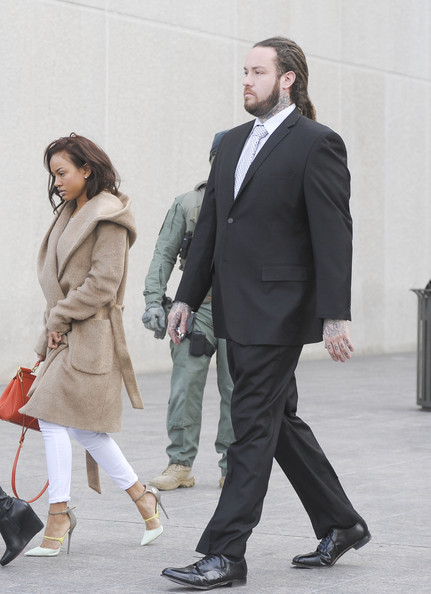 Karrueche Tran and Chris Brown's bodyguard Chris Hollosy
Brown's family and girlfriend Karrueche Tran have been supporting him during the trial, walking into the courthouse looking very somber, realizing he could be locked away for 1-4 years. Brown is also not doing well in jail. A settlement would have been the better outcome, but Adams and his lawyer want millions of dollars.