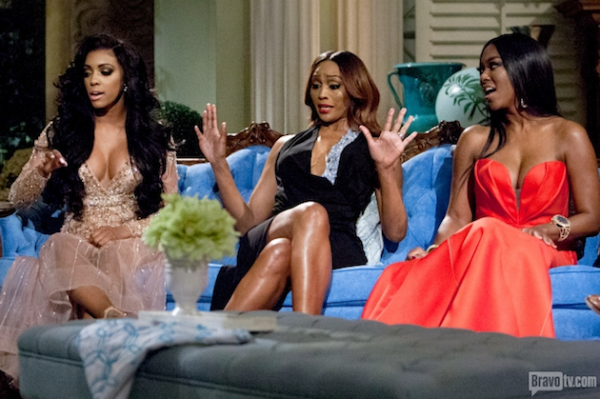 Former Miss USA Kenya Moore may leave the "Real Housewives Of Atlanta" after her massive fight with co-star Porsha Williams, who attacked her over provocations. At the end of the reunion show last week, Moore gave Bravo an ultimatum that either Williams goes or she will leave the show.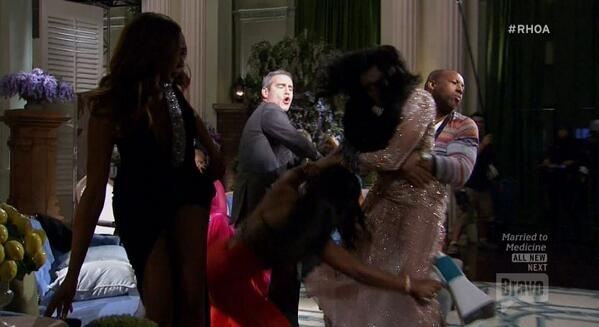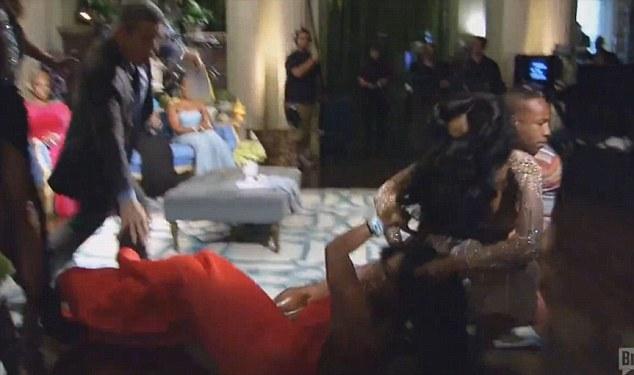 This presents a conundrum for the show's producers, as Moore brought in strong ratings by being an antagonistic, provoking, troublemaker. However, the public has overwhelmingly sided with Porsha over their fight with some even stating they will stop watching the show if she is fired. Bravo has a choice to make.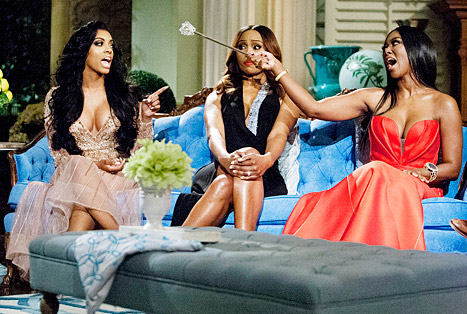 In the meantime, Moore is currently refusing to drop the charges against Porsha for attacking and dragging her by her hair extensions, essentially mopping the floor with her (you know, I'd never seen that phrase so literally illustrated before). As Porsha has no criminal record, the case is unlikely to result in jail time.