The assault trial of R&B singer Chris Brown has been delayed until Wednesday, April 23, 2014, to give his bodyguard Chris Hollosy time to testify in his trial. On Friday, April 18, 2014, Judge Patricia Wynn postponed her ruling as well, stating she required more time to mull over the evidence in the case, as a result Brown spent the Easter holiday in jail. Brown was briefly brought to court from a Virigina jail, but did not testify on his behalf last week, invoking his Fifth Amendment right to prevent self-incrimination. The singer has been incarcerated for several weeks and maintains he is innocent of the charges brought against him.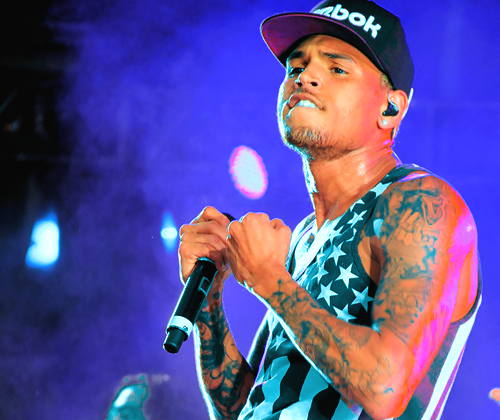 Chris Brown
As reported yesterday, Brown's bodyguard Chris Hollosy, 35, was convicted of assaulting Parker Adams,
25, after the local man stalked the singer from a club after a performance, photobombed him and tried to board his tour bus. Brown felt Adams was propositioning him when he photobombed the singer and tried to board his tour bus. Initially Adams stated Brown did not hit him, but changed his testimony. Prosecutors are now relying on Adams' testimony and that of a limo driver, in addition to a third witness, in seeking a misdemeanor assault conviction against Brown.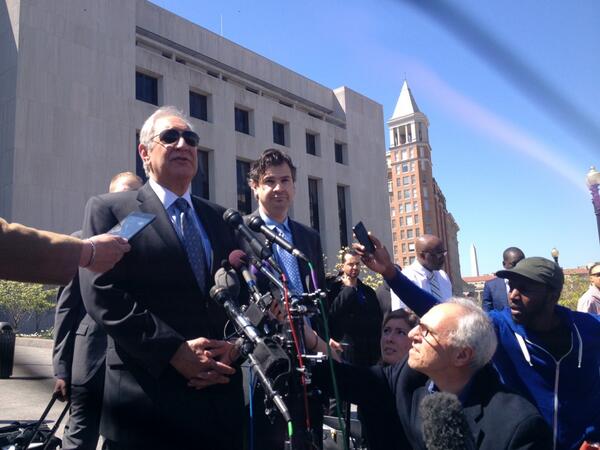 Chris Brown's lawyer Mark Geragos
Ironically, according to NBC News, Adams' girlfriend, who took a photo with Brown, testified, "She didn't see the bodyguard punch anyone." A Secret Service agent heard Adams tell police Brown did not hit him in the incident that transpired near the White House at the W Hotel. However, a second version of the police report was changed to state Brown hit Adams. The police officer who authored the report is being investigated by internal affairs.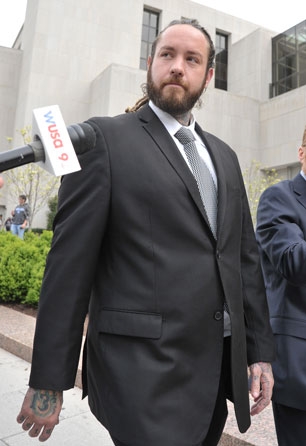 Chris Hollosy
On the flip side, the prosecution has put forward another witness, a limo driver stating he saw Brown and Hollosy hit Adams. So, in one corner you have a Secret Service agent and Adams' girlfriend stating no and on the opposing side Adams and a limo driver stating yes he was hit by Brown. The matter is now in the hands of the judge. If convicted Brown faces 6-months in jail and a $1,000 fine, in addition to a probation violation in Los Angeles, which could send him to jail for 4-years.

STORY SOURCE