The explosive part one reunion episode of "Real Housewives Of Atlanta" season six, resulted in a fight between former Miss USA Kenya Moore and co-star Porsha Williams. The two women argued for the entire reunion show, more than any of their castmates. Porsha admitted she had breast implants, but her ample behind is real. Kenya denied having butt implants, though she didn't look like that when she won Miss USA in the 1990s. Speaking of that, Porsha referred to her as a slut from the 90s, which made Kenya angry.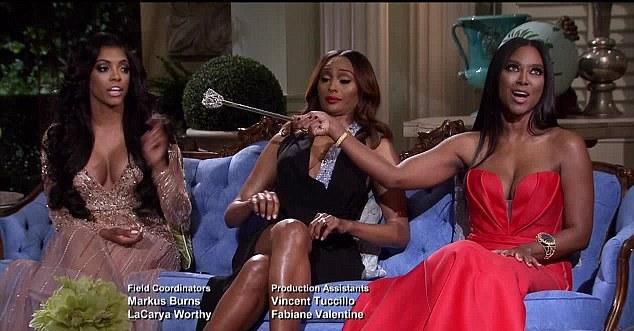 Kenya provoked and agitated Porsha for much of the show by aggressively pointing a bedazzled wand in her face and yelling at her through a bullhorn. Porsha attempted to expose Kenya for allegedly paying an African singer to pretend to be her boyfriend. Kenya then attempted to expose Porsha for cheating on her gay husband Kordell Stewart. This is when everything came to a head.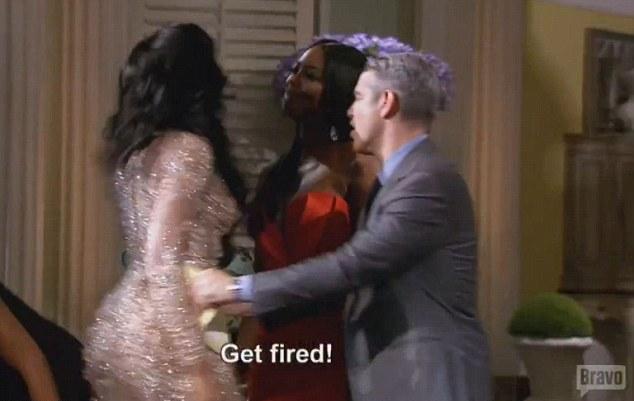 Porsha leapt out of her seat and threatened to "f*** up" Kenya, who got up as well while yelling "get fired!" Porsha snapped and grabbed a handful of Kenya's hair extensions and dragged her (that weave is fierce, because it stayed in and still looked fabulous). I've heard of people being dragged online, but Porsha literally dragged Kenya, who went flying like a rag doll. Porsha has the strength of ten dudes when she's angry.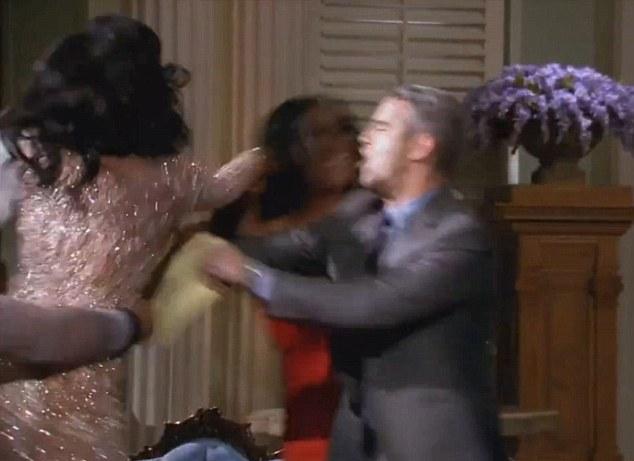 After the fight, Kenya walked off the set stating, "Either she goes or I go." Kenya has since filed a police complaint and Porsha was arrested, producing the most glamorous mug shot ever (Atlanta chicks stay fierce at all times haha)! The Judiciary Report does not promote or condone violence. However, Kenya should not have repeatedly and aggressively pointed her wand in Porsha's face, violating her privacy space. Under the law it could be considered a weapon used to threaten. The use of the bullhorn was not a good idea either, as it irritated and agitated Porsha, who charged her like a bull (albeit, a fierce bull with perfect hair extensions and fabulously applied makeup).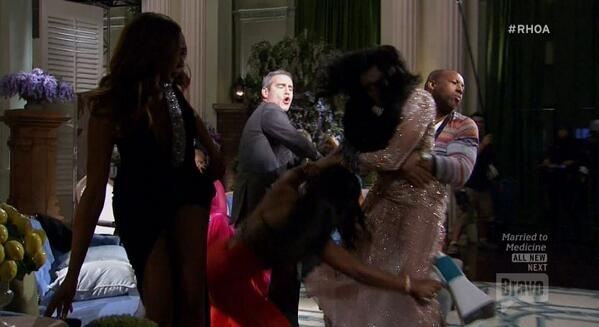 It's quite telling that none of her co-stars rushed to help Kenya, who has gotten into arguments with all of them on air, as apart of her role as antagonist and bad girl. It's won her ratings, but no friends. Even though Kenya was attacked, the majority of social networking is behind Porsha over the incident, stating she was provoked.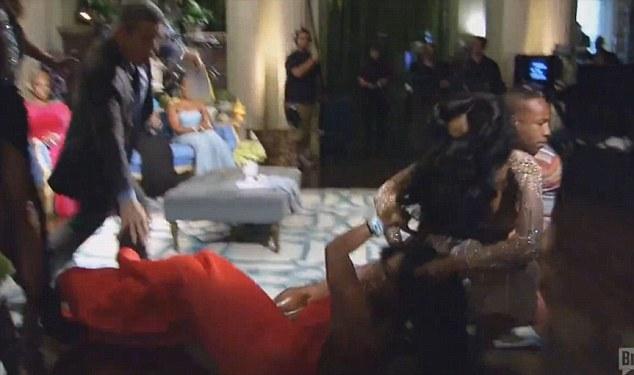 RELATED ARTICLES