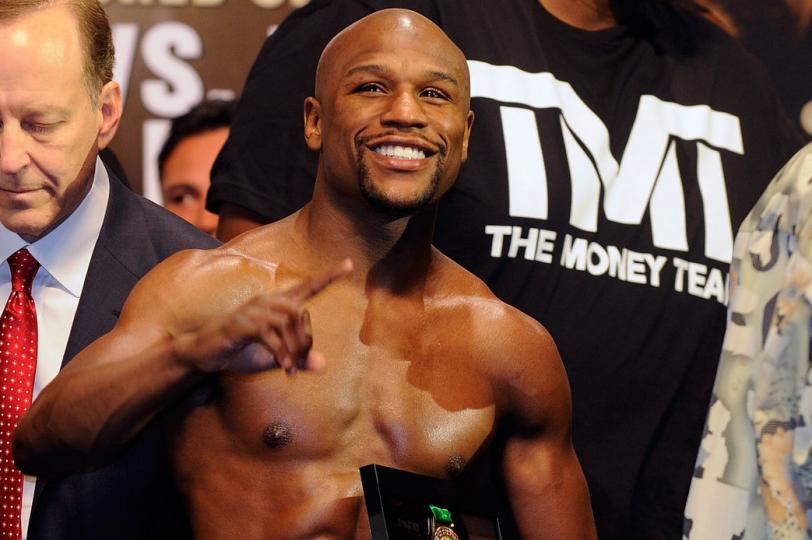 Floyd Mayweather
After boxer Floyd Mayweather posted an unflattering photo of ex-fiancée Shantel Jackson last week, she got angry and fired back "That's why I left a year ago." However, items online reveal they were still together last autumn. Jackson had prime seats to Mayweather v. Canelo in September 2013 and was in his camp enough to know what his daughter would be wearing and had a knock off replica of it made for herself. This ticked of the mother of three of Mayweather's children, Josie Harris, who spoke out about it.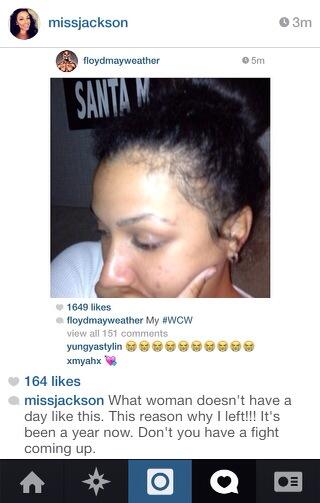 Floyd Mayweather posted this unflattering photo of ex-fiancée Shantel Jackson to Instagram
A couple months later Mayweather announced he and Jackson were still together and he's helping her launch her career. However, something went bad between them in February 2014 and that's when they began publicly arguing with each other on the internet. It wasn't until a few weeks ago that Mayweather began repossessing the Bentley car and millions in jewelry he bought for Jackson to wear. It was also a few weeks ago that Jackson pawned the Birkin bag Mayweather had given her for half its $60,000 price tag and was publicly seen in budget stores and economical accommodations.