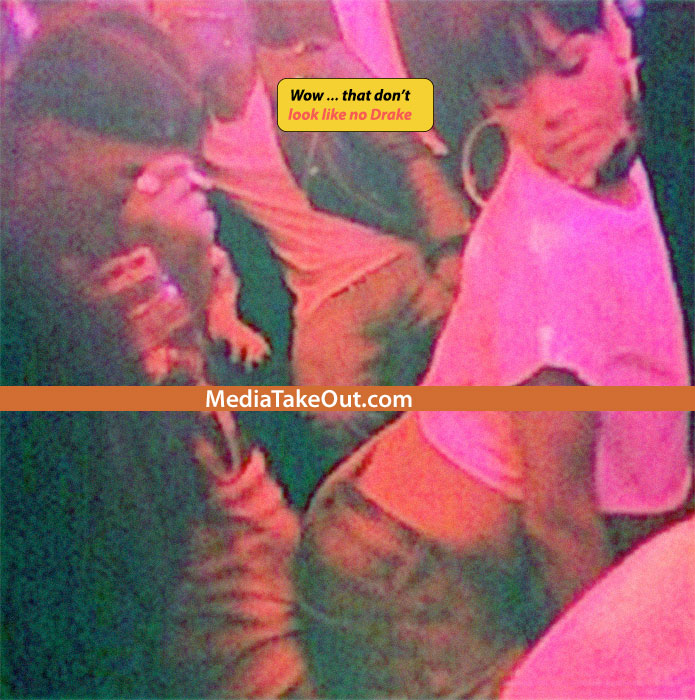 Rihanna grinding on a man who is not her boyfriend Drake. Chris Brown dissed her in a song commenting "These ho*s ain't loyal."
Singer Rihanna was seen dancing with a Barbadian man in a New York night club in a very provocative manner. The two were grinding on each other in a sexual manner disloyal to rapper boyfriend Drake. Rihanna attempted to justify her behavior by stating, "He's like a brother." However, no one in their right mind grinds on their brother.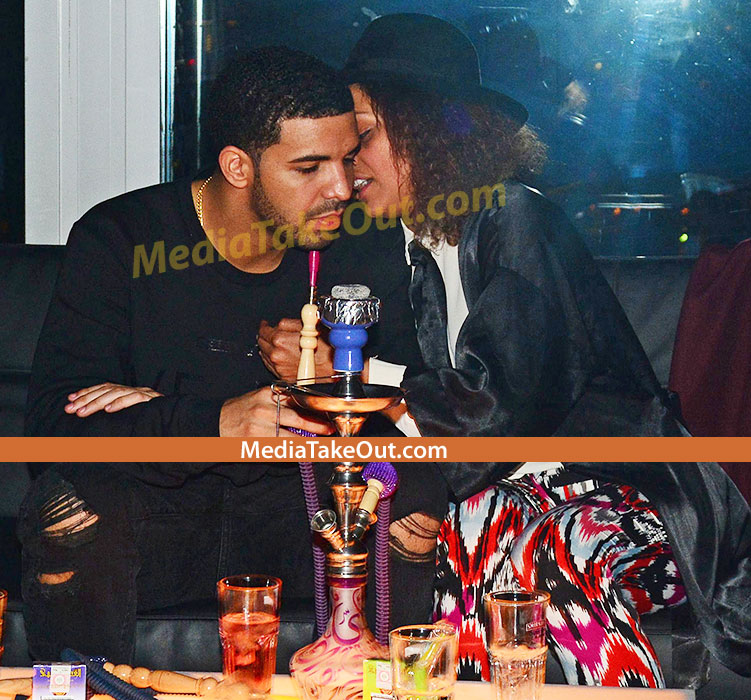 It must run in the family, because Rihanna's sister was getting too close to Drake weeks ago and he looked uncomfortable
Rihanna spent two weeks traipsing around Britain and Europe with the rapper, in bids at making her true love, singer Chris Brown, jealous. Rihanna's behavior set Brown off in rehab. Brown is currently in jail over a probation violation, stemming from a domestic violence incident concerning Rihanna, which occurred in 2009.
STORY SOURCE
Rihanna Caught Creeping On Drake
March 18, 2014: Rihanna spent ALL of last week in Europe with her new OFFICIAL BOYFRIEND Drake. But on Sunday she flew back to New York to get on with her life. And in case y;all ain't know . . . Rihanna's life is ONE BIG OLE TURN UP!!!!
She was spotted in the club on Sunday with one of her "homies" . . . And the Bajan dude looked like he was trying to PUT A BABY IN HER on the dance floor. When Rihanna noticed people pulling out CAMERAS . . . she appeared embarrassed and ended the TURN UP. When asked about the incident, Rihanna told fans that the guy is "like a brother." LOL . . . oh word Rihanna . . . a "brother."