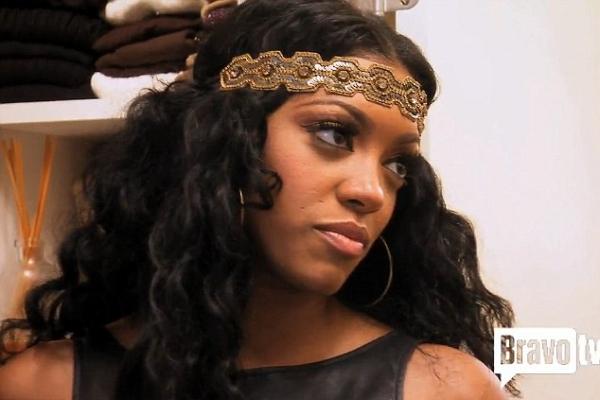 Porsha Stewart
Porsha Stewart of the Bravo reality show "The Real Housewives Of Atlanta" is locked in a war of words with actress Tamala Jones, over Teodoro Nguema Obiang Mangue, the son of the president of Equatorial Guinea in Africa. Previously, Mangue dated rapper/actress Eve.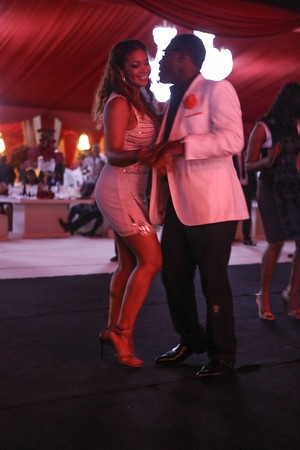 Tamala Jones and Teodoro Nguema Obiang Mangue
Porsha put a story out in the press stating Mangue bought her a Rolls Royce. This enraged Tamala, prompting Mangue's rep to state, "The story is circulating that my client Teodoro Nguema Obiang Mangue, son of President of Equatorial Guinea is dating Real Housewives Of Atlanta star Porsha Stewart. When he is in fact dating actress Tamala Jones, from ABC's 'Castle.'"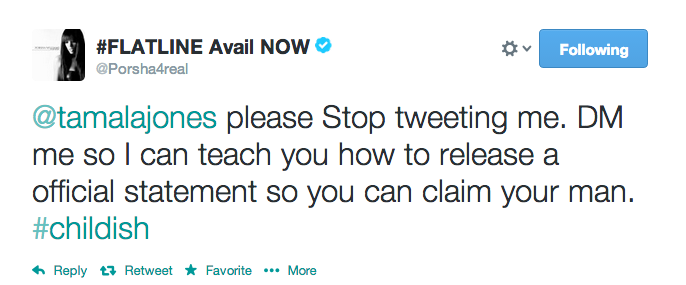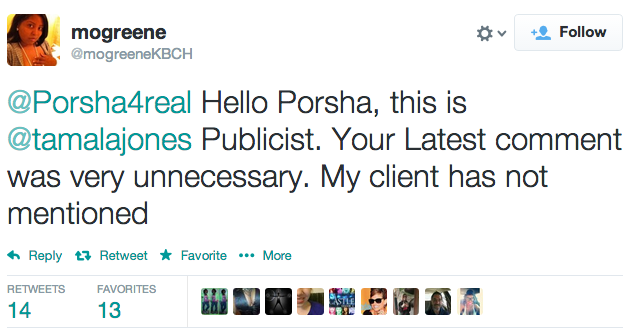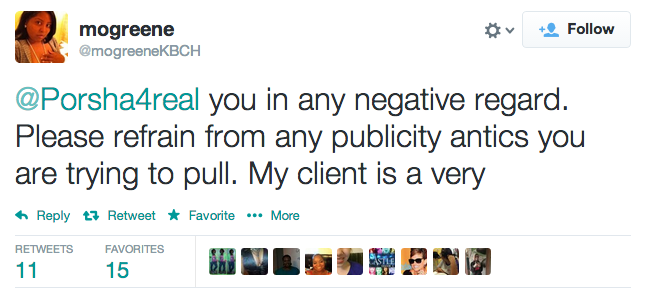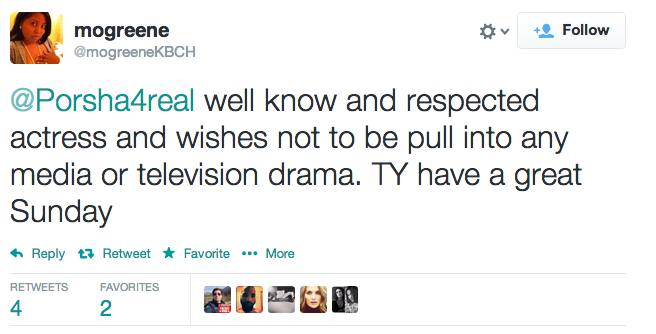 Porsha vs. Tamala's publicist Mo Greene
However, Mangue's rep did not deny he bought Porsha a Rolls Royce. He'd spent a fortune in his nation's money on Eve, which was widely criticized. Mangue is doing the same with Jones. The actress' rep slammed Porsha on Twitter, insinuating she is a liar. For her part, Porsha tweeted like it was a publicity stunt she could teach Tamala how to clear up a story.
STORY SOURCE
Porsha Stewart Fires Back at Tamala Jones
Tuesday, March 18, 2014 - Last week Castle actress Tamala Jones and Real Housewives of Atlanta reality star Porsha Stewart got into an online skirmish after it was reported that Porsha was dating Tamala's boyfriend Teodoro Nguema Obiang Mangue...Porsha fires back urging Tamala to stop embarrassing herself...Tamala's publicist then stepped in to cool things off.