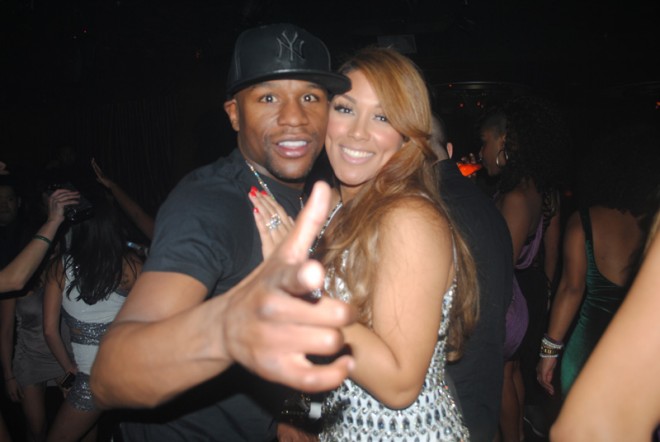 Floyd Mayweather and Shantel Jackson
The website Media Take Out is stating champion boxer, Floyd Mayweather, who is the highest paid boxer in the world, has taken back millions in property from ex-fiancée, Shantel Mayweather. Many online believe Jackson is a gold digger. She dated Mayweather for three years and took over one million dollars in jewelry from him, a million in purses (which he also took back) and several hundred thousand dollars in cars (which were all in his name, not hers LOL).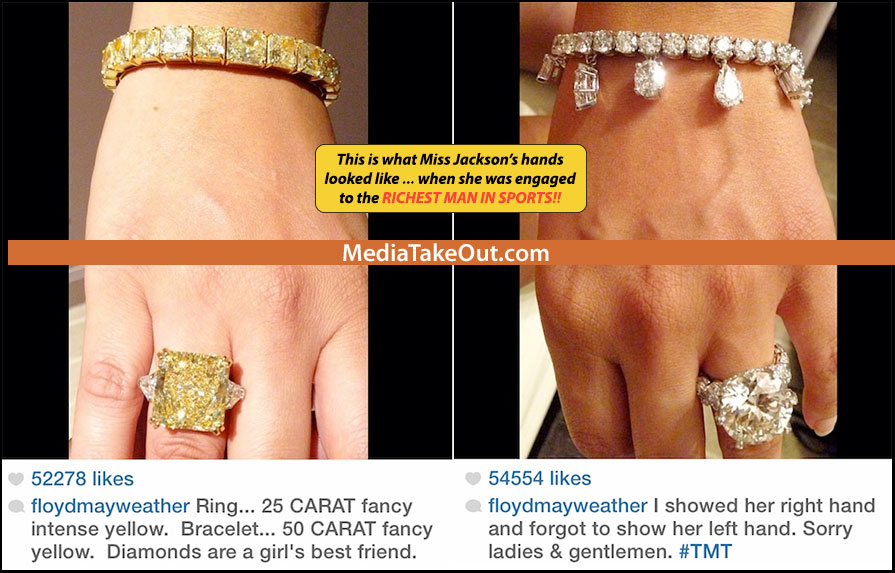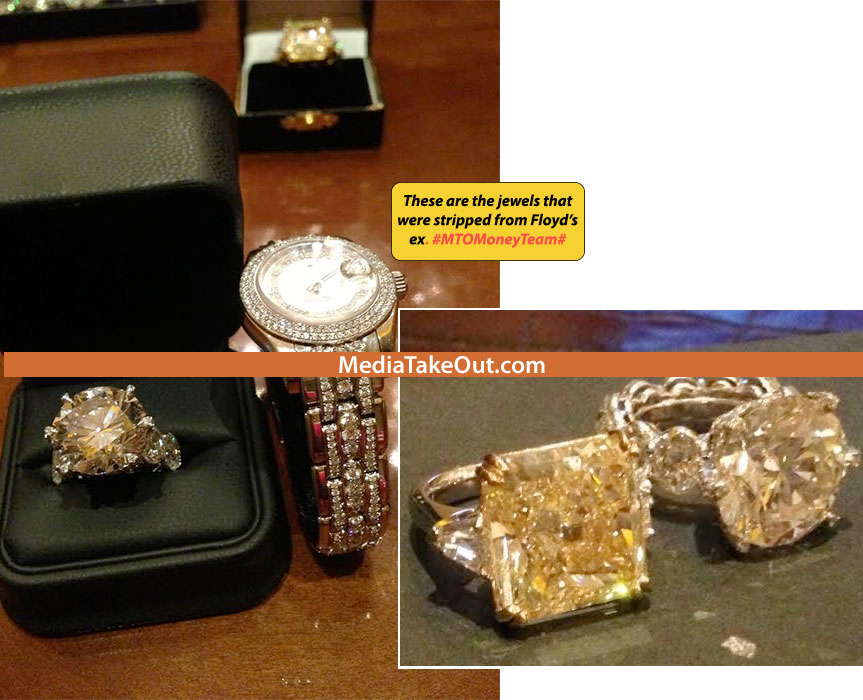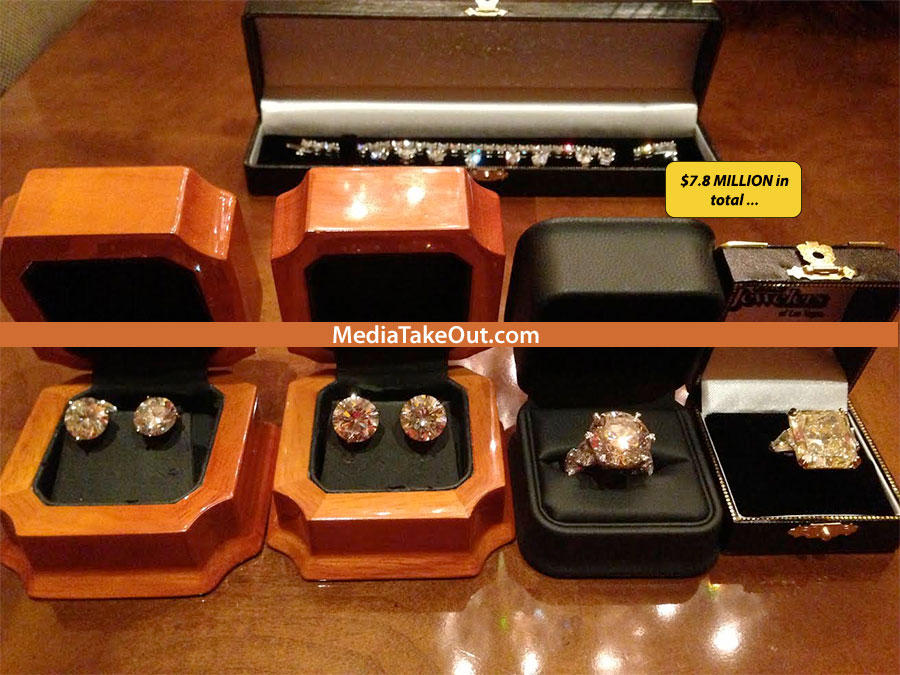 Floyd took his stuff back from Shantel Jackson
Well, after their acrimonious break-up, Mayweather came to his sense and took his stuff back. Good for him. If there's anyone that should be getting those types of material things from you, it's your mother (who he takes care of). As they say on the George Lopez Show about the lead character, your mama is the one who "had to work your big head through her pelvis" at birth.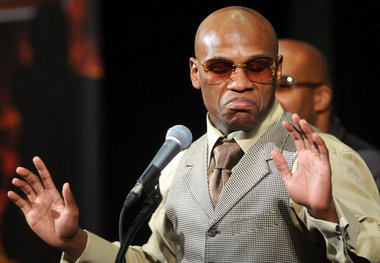 STORY SOURCE
Y'all Thought We Were PLAYING . . . When We Said That Floyd Mayweather Took ALL HIS JEWELS BACK From Miss Jackson . .. Well We Got PICS!! (Courtesy Of Our MONEY TEAM Insider)
March 23, 2014: Last week, MediaTakeOut.com reported that Floyd 'MONEY' Mayweather STRIPPED his ex-fiance Miss Jackson of all her jewels, and all her bags, and shoes . . . and told her to BEAT IT. We now understand that Miss Jackson is living a very MEAGER lifestyle in Los Angeles. Word is that she's wearing H&M clothes and fake jewelry now.