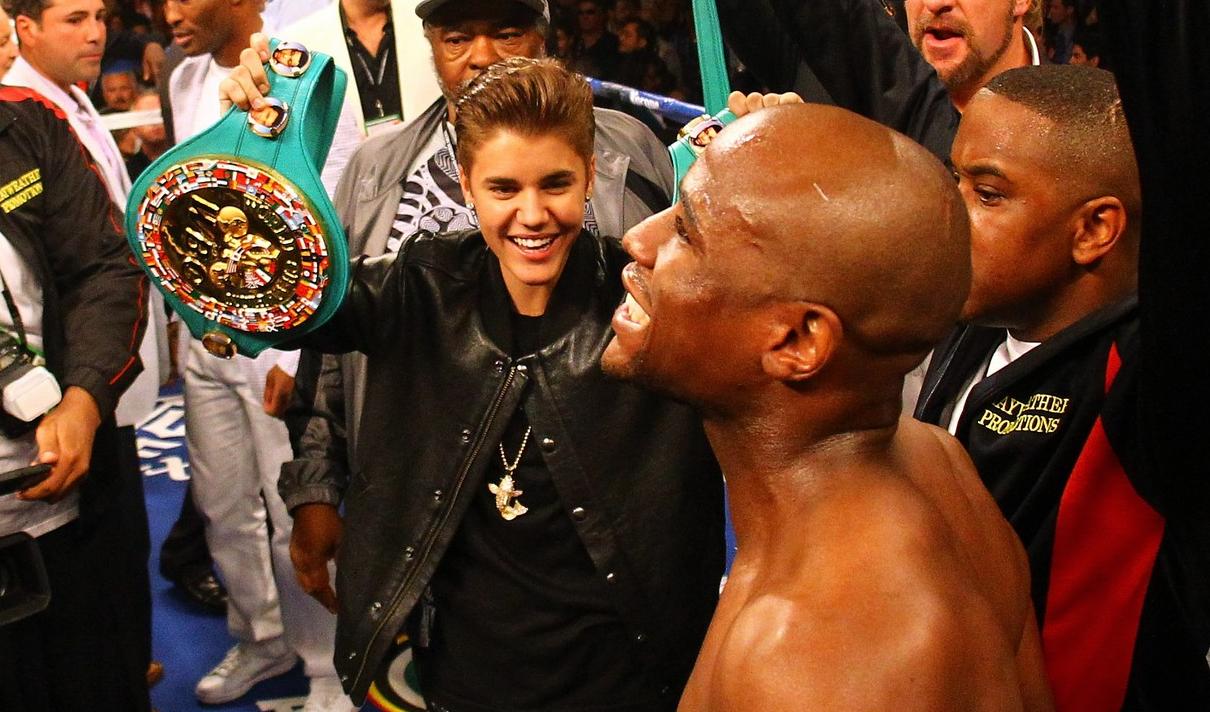 Justin Bieber to Floyd Mayweather: you did this, didn't you!
Floyd Mayweather to Justin Bieber: maybe!
This week two anonymous men came forward alleging boxer Floyd Mayweather ordered members of his crew to beat them with bats, resulting in broken arms and legs. The men stated Mayweather had them assaulted at a private location for stealing some of his jewelry, which they deny.
Rather than going to the police, the men retained an attorney, then rushed to TMZ, going public with the story. As the Judiciary Report has consistently maintained in past articles, you must always go to the authorities first regarding alleged criminal activity, before filing any kind of civil legal action, which is clearly where the aforementioned case is headed.
"Scarface" in bath watching the TV with remote in hand: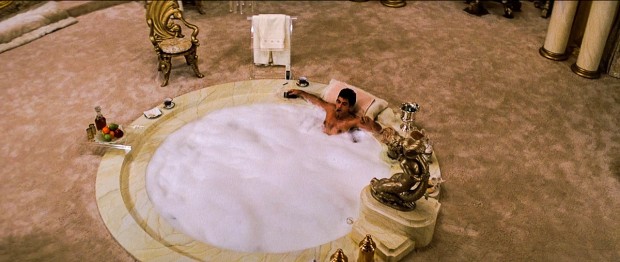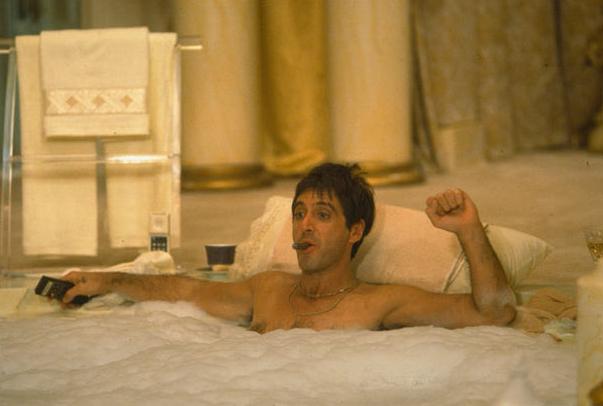 Floyd Mayweather in Jacuzzi bath watching the TV with remote in hand on Friday: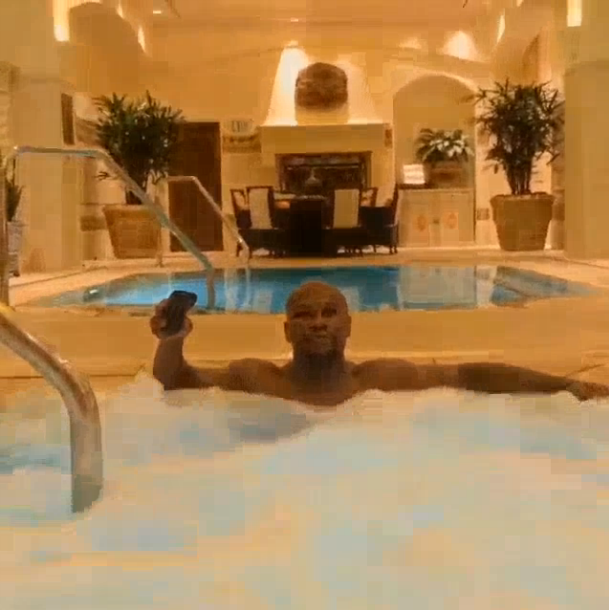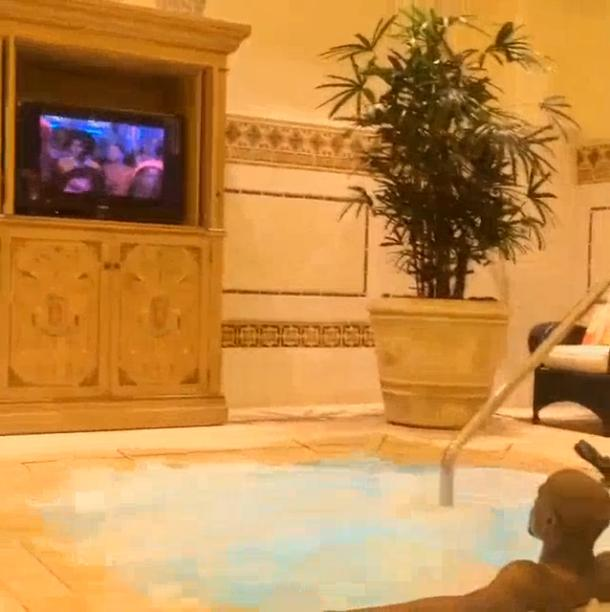 Is Money May sending a message - steal from me and I will go Scarface on you (next time call the police Floyd, LOL)
The Las Vegas Police stated the alleged crimes are "just a rumor." Authorities stressed no one has come forward. Mayweather for his part has kept mum on the matter. He chose to release a video of himself relaxing in an invigorating Jacuzzi bath, while watching TV in his mansion, reminiscent of the scene in the movie Scarface (y'all know Mayweather did this right LOL - I'm kidding).
Mayweather continues to display his valuables on Instagram, which is a road map for thieves, especially considering his address is on the internet. Mayweather has several million dollars in jewelry in his home that he proudly displays on Instagram, among other luxury items. There are bank robbers who have made off with less stealing from financial institutions than the value of the items in Mayweather's home. Time to protect himself. He may want to invest in converting a room in his house into a high security, password/code protected vault of some kind to store his valuables, especially when he is away or people are doing work on his home.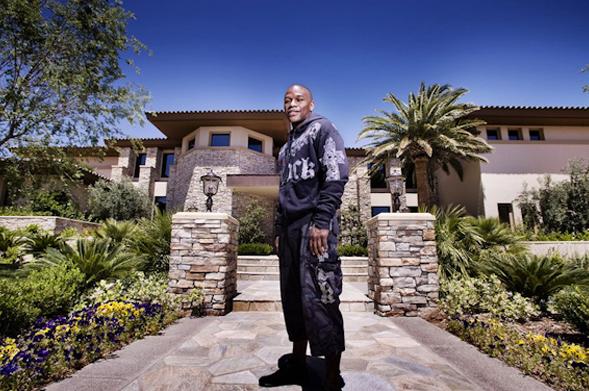 Floyd Mayweather in front of his Las Vegas mansion
This is not the first time Mayeather suffered a robbery regarding his jewelry. Last year, several of Mayweather's Rolex watches were stolen on the night of his fight against Canelo Alvarez. Opportunistic, disloyal stripper, Queen Princess Love, was accused of having someone swipe the valuables and $10,000 in cash from the property.