Gold Digger Down In The Dumps Over New Side Chick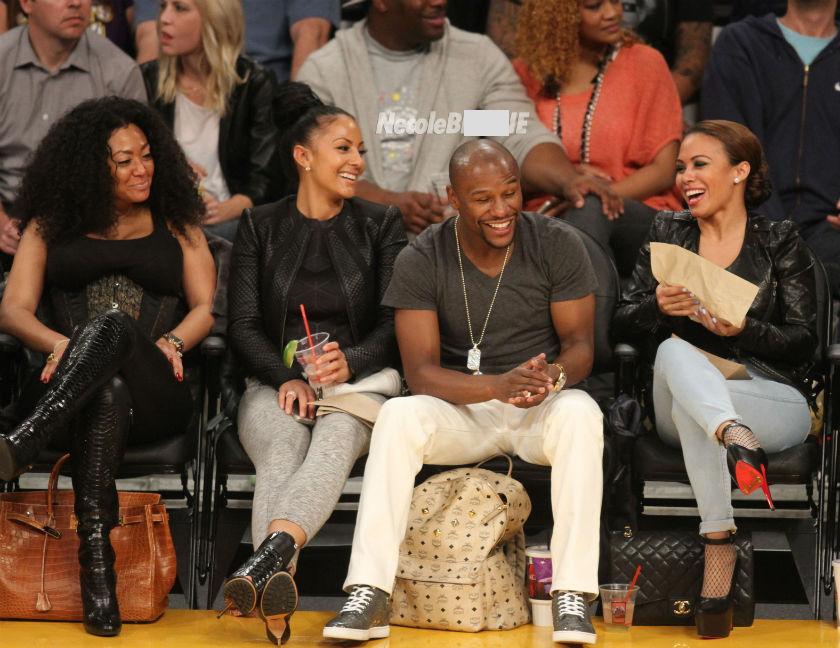 Floyd Mayweather and Delicia Cordon
Aspiring actress, Shantel Jackson, has lashed out at her meal ticket and sometime fiancé, boxing champ, Floyd Mayweather, as reports indicate he has dumped her. Not only did Mayweather reportedly dump her, he took another woman with him to the Los Angeles Lakers game this past week, side chick Delicia Cordon. To add insult to injury, it was Mayweather's birthday, which he chose to spend with someone else. A man spending birthdays or holidays with someone else is a clear indication something has changed.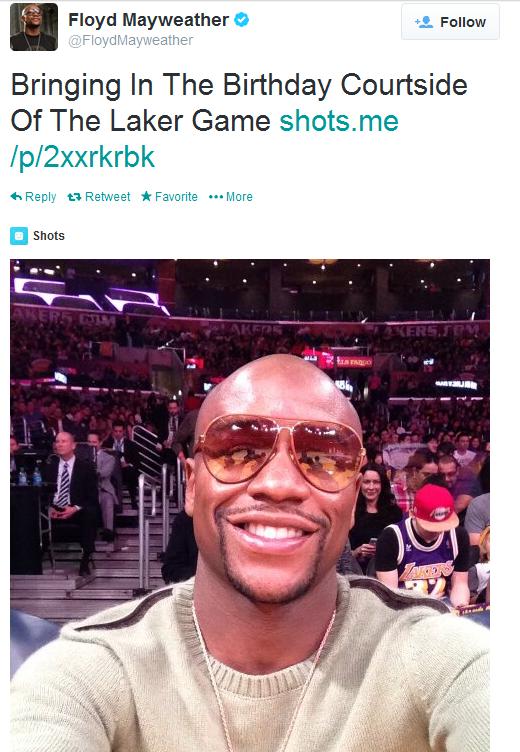 Mayweather celebrating his 37th birthday at the game, doesn't really look like he is missing Shantel. I'm just saying...
Ironically (and humorously) Shantel attended the Los Angeles Lakers game as well, but unlike Mayweather, she wasn't courtside with tickets worth thousands of dollars. Girlfriend had nosebleed seats (LOL). Now, there's nothing wrong with nosebleed seats, but for Shantel there is, as she is used to being courtside with Mayweather.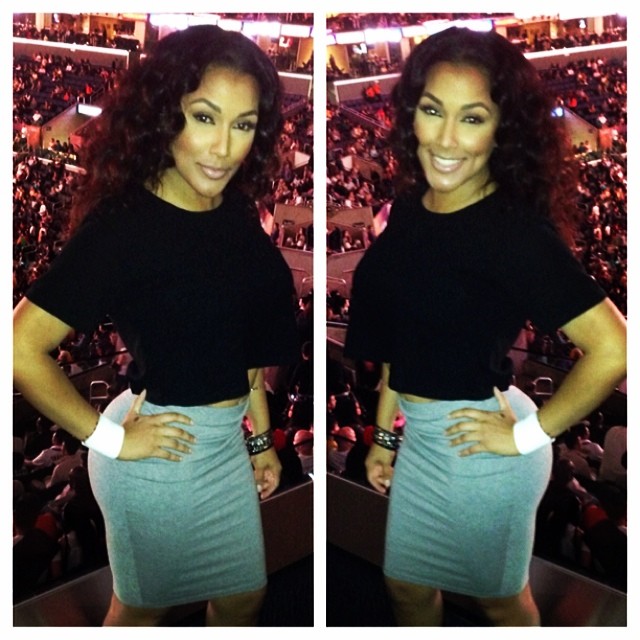 Shantel Jackson in the nosebleed seats. She needs to lay off the cosmetic surgery, as it is ruining her looks.
When a person on Twitter asked Shantel why she wasn't courtside with Mayweather, she responded, "Because he's busy with sit fillers." That was a diss. Shantel insulted Delicia Cordon and her friends as "seat fillers" which are people used to hold the seats of celebrities during award shows so no one else sits in their spot while they temporarily roam the arena or theatre during the event. Ouch!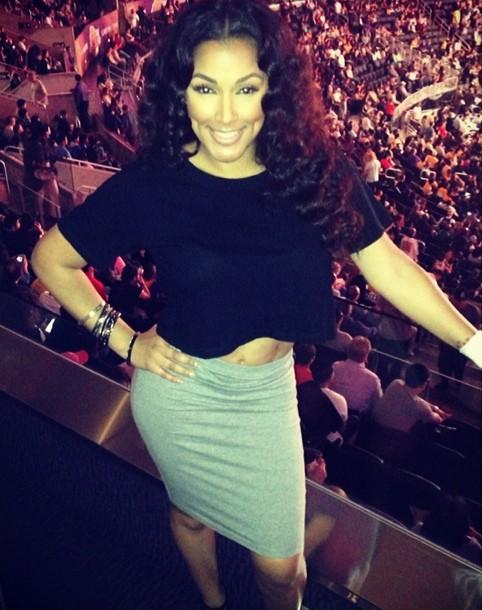 Shantel putting on a brave face even though she was demoted to side chick
Initially it was stated on the Media Take Out website last week that Jackson was leaving Mayweather if he refused to drop the side chicks, but he begged her to stay and offered her half of his $500 million dollar fortune (via marriage with no prenup). Yea right! When I read that I laughed till my side hurt, because that didn't sound like Mayweather or fit Jackon's profile. Mayweather would have to shoot Shantel out of a cannon from his front yard before she voluntarily left him and his money and even then she would convince herself it was just a joke he was running, so she could come back and live in luxury with the boxer.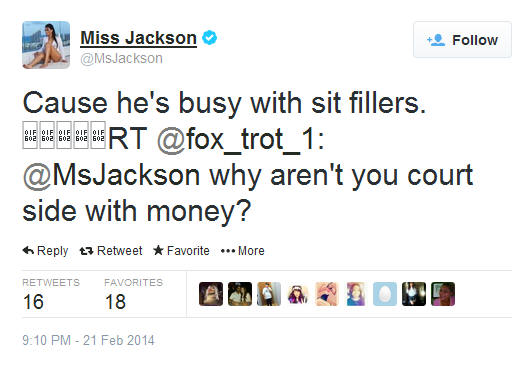 As the Judiciary Report's regular readers know, the site has been stating for months that Shantel is using Mayweather for his fame and money (one example would be:
Mayweather's Money - A Break Down Of His Massive Spending That Could Make Him Broke
).
For the past few weeks, I've also been tweeting the site's article links at Mayweather on Twitter (LOL). I hate seeing people being used. Shantel has accepted so many high priced items from Mayweather, while giving him nothing of similar material value in return, that it's obvious she's with him for money and not love (unlike the mother of three of his children, Josie Harris, who was with him when he had nothing).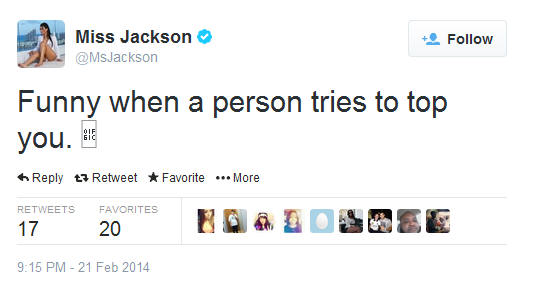 Some women have their pride and would not feel comfortable accepting so many material things from Mayweather (or any other rich man). I'm not saying you can't accept gifts from a man, but Shantel took over $1,000,000 worth of stuff from Floyd (and she's not the mother of his children or married to him). That was just plain greedy. If they were married and he was spoiling her, then fine. However, to give that many high priced items in a relationship that may not last, is to be used by someone who should have the conscience to say "No, this is too much." She never did. She just kept on taking, as evidenced by his Instagram page.
Side Bar: I hope he got his stuff back!