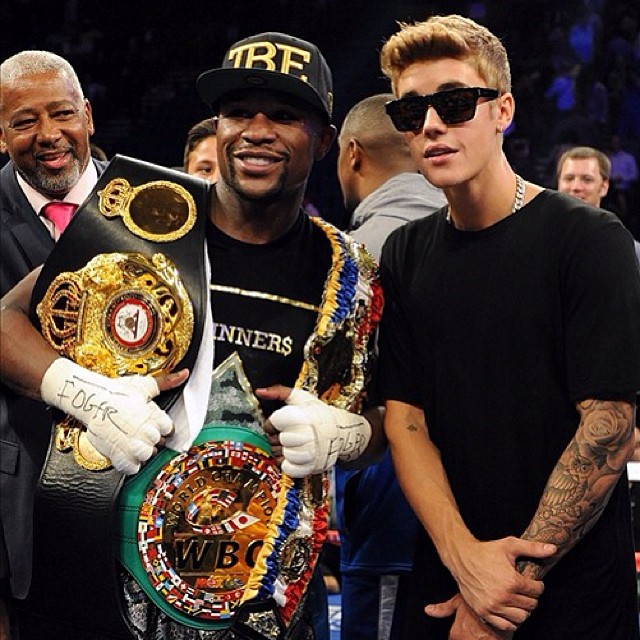 Floyd Mayweather (left) will probably send Justin Bieber (right) as his substitute for the fight just to tick poor Amir Khan off
Famous boxer Amir Khan is offended and feels disrespected by reigning champion Floyd Mayweather. Initial reports indicated Khan won a fan vote Mayweather conducted, regarding which boxer he should fight next, with the majority of the 35,000 votes cast. Khan even took to Twitter to state he heard he'd won the vote and is waiting on Mayweather to announce the fight [
Will Floyd Mayweather Stick To His Promise And Fight Amir Khan
].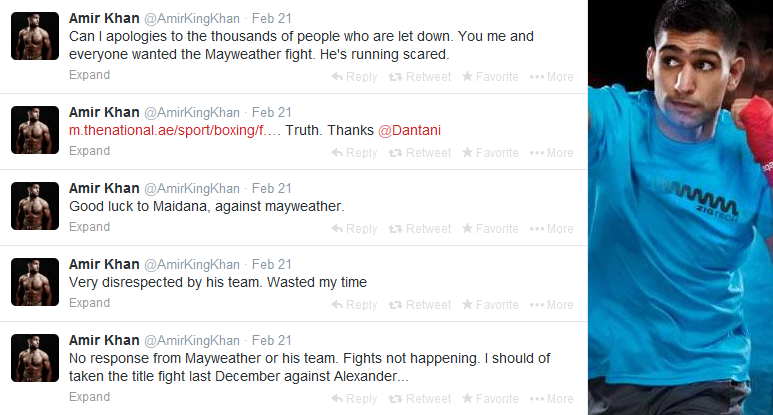 However, Khan is now under the impression Mayweather has defied the fan vote to choose his competition in the contest, boxer Marcos Maidana, for a planned May 3, 2014 fight in Las Vegas, Nevada. The Judiciary Report favors a Mayweather v. Khan fight, but at the end of the day, it's Mayweather's choice [
Floyd Mayweather Asks Fans To Decide Who He Should Fight Next Amir Khan Or Marcos Maidana But There's A Problem... (Video
].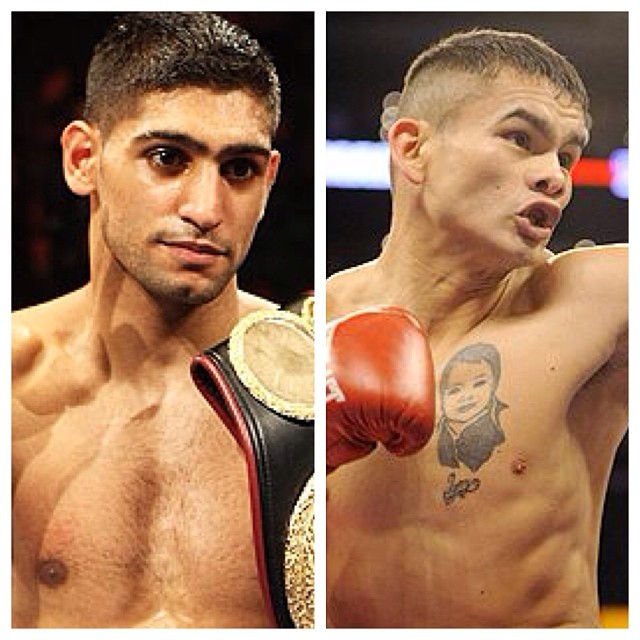 Mayweather posted this photo to his Instagram page of Amir Khan (left) Marcos Maidana (right)
Khan stated that he feels, "Very disrespected by his team. Wasted my time." He also stated, "Good luck to Maidana, against Mayweather," "Can I apologise to the thousands of people who are let down. You and me and everyone wanted the Mayweather fight. He's running scared," "No response from Mayweather or his team" and "Fight's not happening. I should have taken the title fight last December against Alexander."